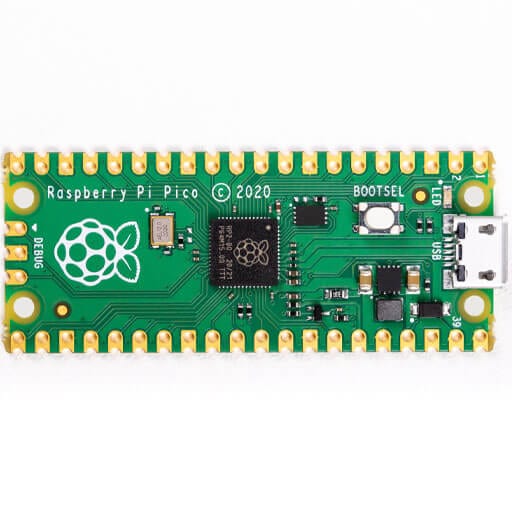 Raspberry Pi Pico Accessories & Add Ons
Check out our great range of Raspberry Pi Pico accessories and add ons!
The Raspberry Pi Pico is a microcontroller from Raspberry Pi using the new RP2040 chip, designed for physical computing projects where it can control components such as LEDs, buttons, sensors, motors and even other microcontrollers. A wireless-enabled version is also available - the Raspberry Pi Pico W!
The Raspberry Pi Pico is small, cheap and flexible - great for learning to code with MicroPython, taking your first steps in physical computing or simply building a hardware project.
We have a number of Raspberry Pi Pico accessories in the store to make using this fantastic little board even easier, including Raspberry Pi Pico GPIO headers for using your Pico with a solderless breadboard, a Raspberry Pi micro-USB cable for connecting your Pico to a computer, and even a great new Raspberry Pi Pico Book for learning how to use your new board with MicroPython.
If you're looking for other RP2040 development boards, head over to our Maker Store Development Board section with the RP2040 Chip Family filter to see other great options!