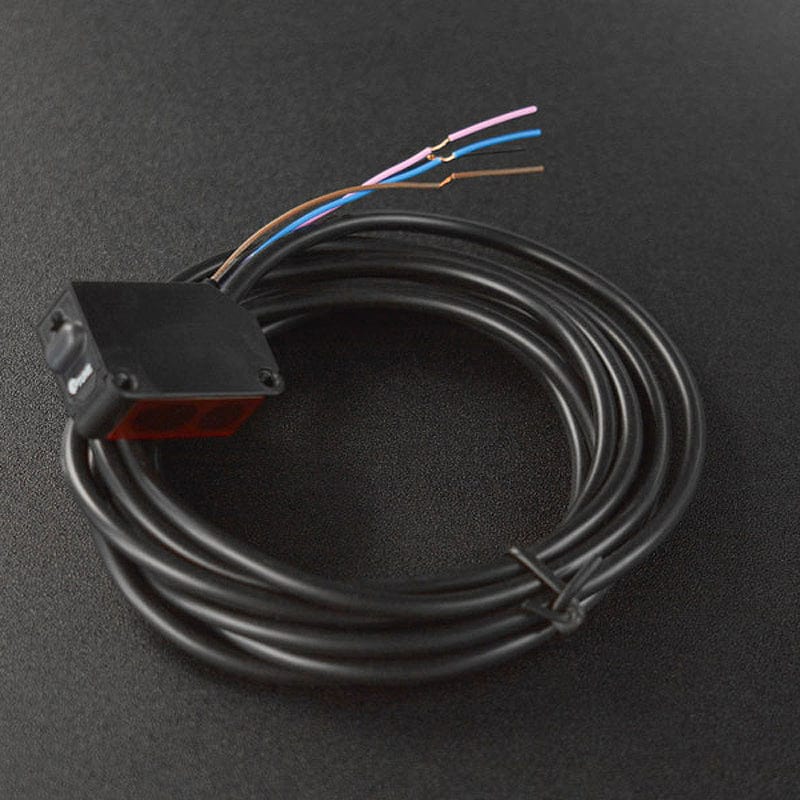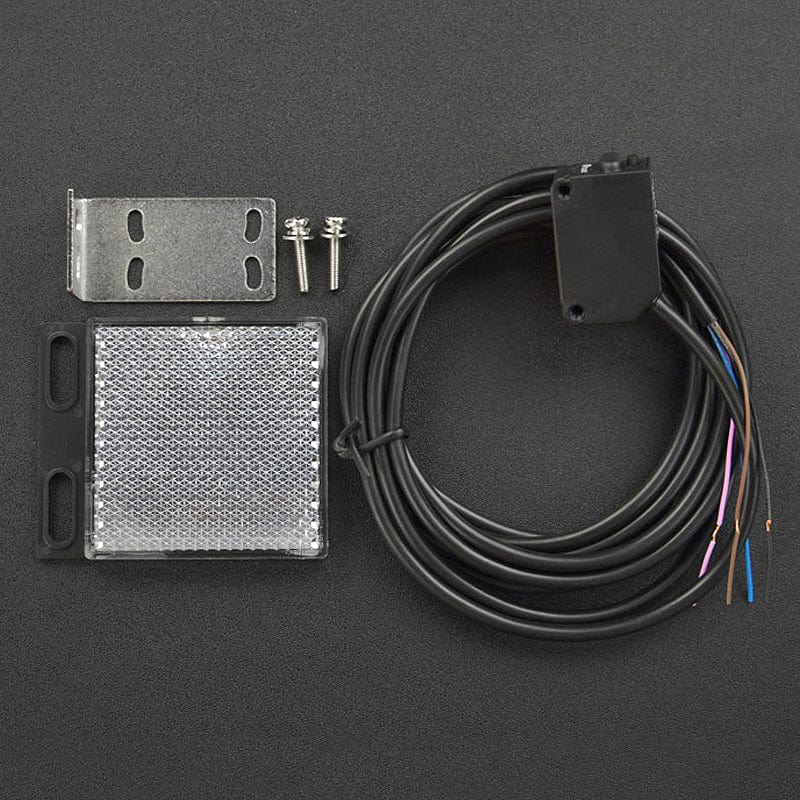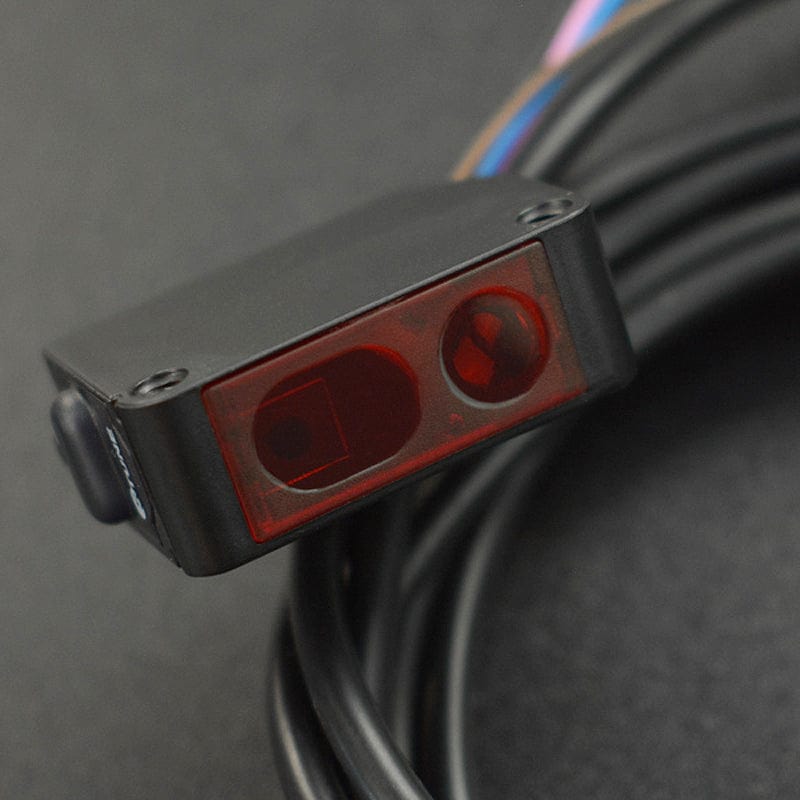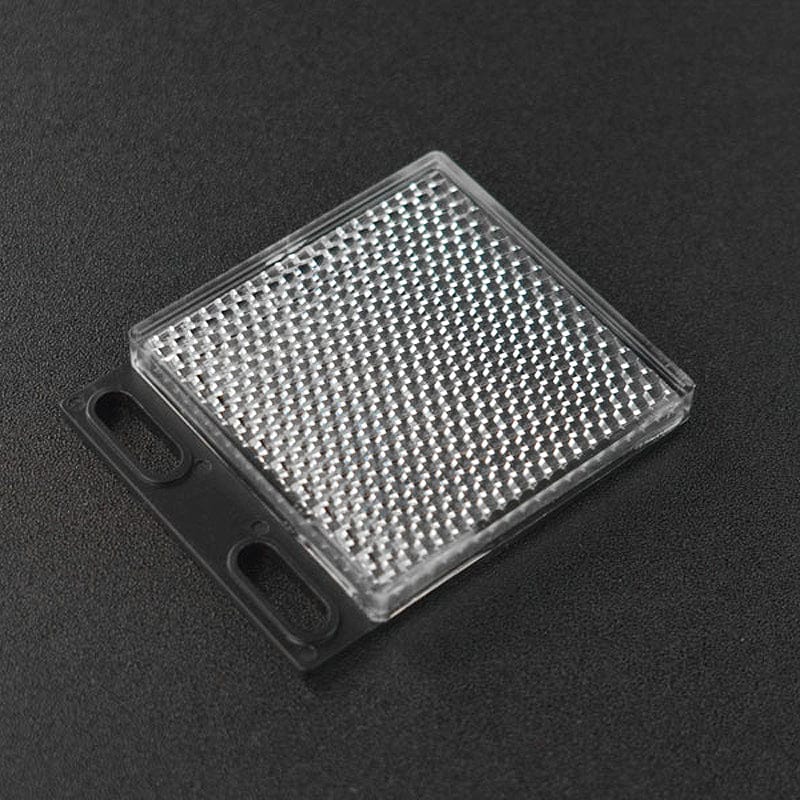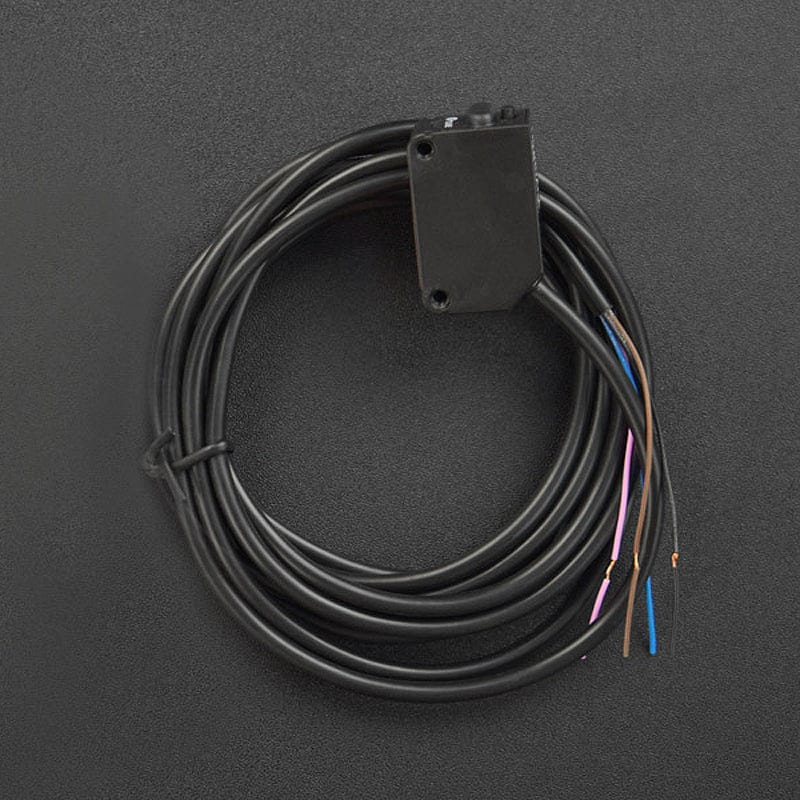 This photoelectric sensor is able to detect various transparent or semi-transparent objects and operates on a wide voltage range of DC 10V-30V. Typically, it's used with a reflector and can detect objects within a distance of 10cm to 100cm.
The device is equipped with a learning function button(SmartTune) that allows users to set their sensitivity with the button during initial installation so as to ensure optimal performance. Align the sensor with the reflector, long pressing the SmartTune for over 5s, and release it when the indicators flash alternately, then the setting is successful and users can get the optimal sensitivity.
Lightly pressing SmartTune can switch between normally open and normally closed NPN and PNP types, meeting different scenario requirements. The sensor features short circuit protection, reverse polarity protection, over-current protection, surge protection, and dual independent output protection for safe and reliable use.
Diagram
Features
Detects various transparent or semi-transparent objects
Operates on a wide voltage range of DC 10V-30V
Can detect objects within a distance of 10cm to 100cm when used with a reflector
Equipped with a learning function button (SmartTune)
Can switch between normally open and normally closed NPN and PNP types
Short circuit protection and dual independent output protection
Specifications
Control Output: 100mA (30V DC)
Control Input: 10V-30V DC
Rated Current: 15mA
Detection Distance: 1000mm
LED Source: Red spotlight source
Response Time: 5ms
Hysteresis: 15%
Repeatability: 1mm
Protection Circuit: Reverse polarity protection, over-current protection, surge protection, and dual output independent protection
Indicators: Orange LED (operation indicator), Green LED (stability indicator)
Light Spot Diameter: Φ2mm to Φ25mm (gradually increasing from 1mm to 1000mm)
Operating Environment: -10℃ to 60℃, 35%RH to 65%RH
IP Rating: IP24
Package Contents
1x Mirror-reflection-photoelectric-switch
1x Reflector
1x M3 × 0.5 Screw 
1x Installation Plate