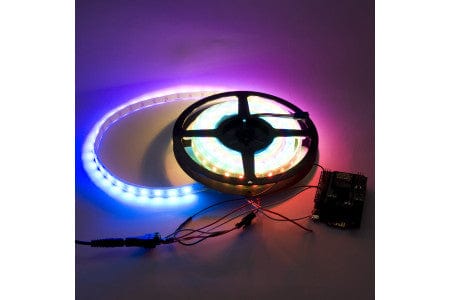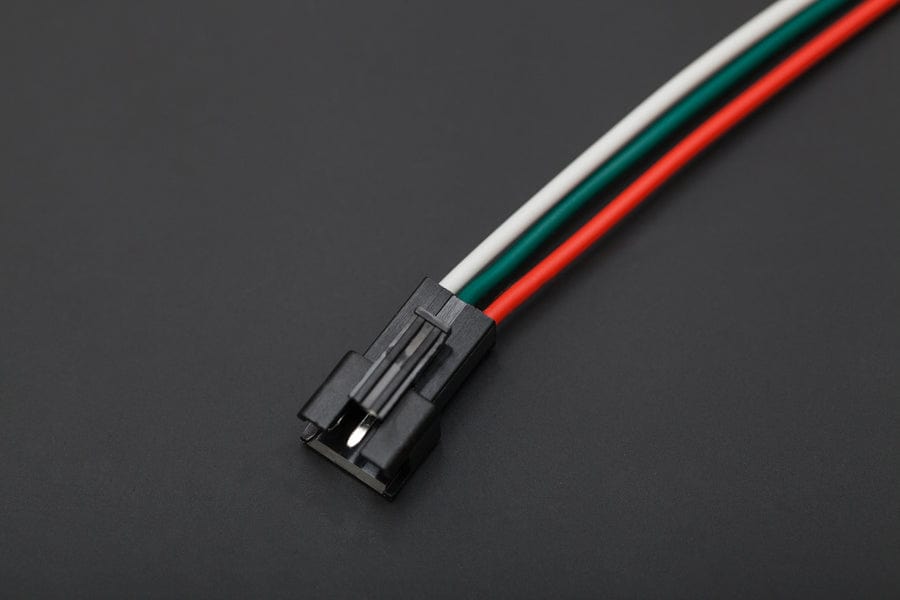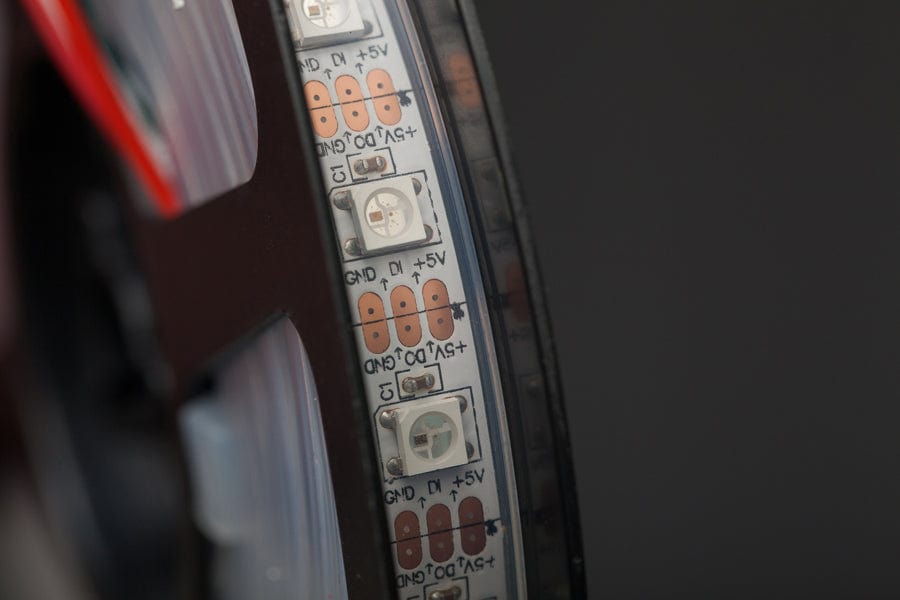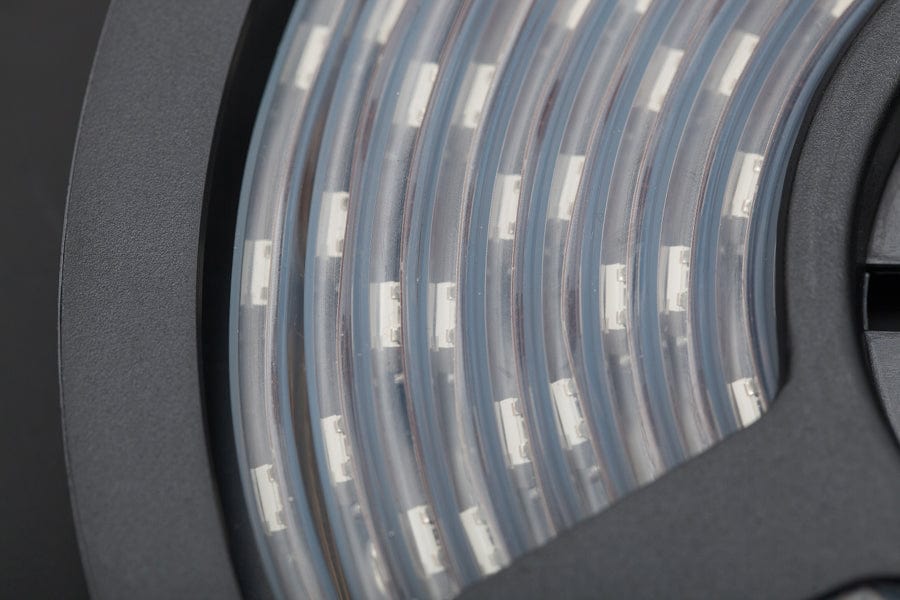 LED Strips always glow nicely in the dark and are super fun to play with. They can be used in home decorations, festives and interactive art installations. For example this Christmas someone put a phone-controlled strip around the Christmas tree for S.O., and it looked great!
This Digital RGB Strip is a intelligent control LED light source that the control circuit and RGB chip are integrated in a package of 5050 components. There are 60 RGB LEDs per meter, and you can control each LED individually. It internal include intelligent digital port data latch and signal reshaping amplification drive circuit. It also contains a precision internal oscillator and a 12V programmable constant current control part, effectively ensuring the consistency of pixel point light color.
With low voltage requiremnt and environment-friendly design, this Digital RGB LED Strip has high brightness, low power consumption and long life. Its additional features are awaiting your exploration!
Digital RGB LED Strip 180 LED Projects
Got stuck figuring out ideas for Christmas decors? Still thinking about putting LEDs strip and EL wires together? Simply puting LEDs and make them blinking is a has-been.

Hardware Components:
DC Power([email protected])
Cables
Digital RGB LED Strip 180 LED Project 2. How to Make A Pet Wearable
In this tutorial we will use an Arduino Beetle BLE to make a simple wearable device for …your pet! My cat is the model of this wearable project.
Here are the main functions to implement:
-The wearable device will be built around a small jacket that the cat can wear.
-A light strip on the jacket will be light up with our cat's steps (to put dog walkers to shame)
When the wireless jacket is paired with your phone via Bluetooth, it will control the light strip to flash on and off so that you can locate your pet quickly.
Hardware components:
Digital RGB LED Strip 180 LED Project 3. Halloween pumpkin lamp made by micro:bit
How can a Halloween without a pumpkin lamp? The pumpkin lamp made of recently popular Microbit is a good choice.
Microbit *2
micro:bit Expansion Board for Boson (Gravity Compatible) *1
3.7V battery *2
Lithium battery charger *1
Digital RGB LED Strip 180 LED Project 4. How To Make LED Kitchen Sink Lights with a PIR Sensor, Arduino, and 3D Printing
Features
Integrated control circuit and RGB chip
Built-in signal reshaping circuit
Built-in electric reset circuit and power lost reset circuit
Each pixel of the three primary color can achieve 256 brightness display,16777216 full color display,scan frequency no less than 400Hz/s
Cascading port transmission signal by single line
Data speed: 800Kbps
over 50,000 hours life
Applications
KTV/Nightclub/Hotel Wall
Outdoor signs/banners
Home decorative lighting
Cars
Lighting signals
Specification
Working Voltage:3.3 to 6V
Max Current: 1A(per meter) @5V
Only one pin needed to send the data
LED Controlling Individually
Note:LEDs can work at 3.3V-6V but the luminance will be different
Light source: SMD 5050 LED
Material: FPCB
ICModel: WS2811 (60 IC/m, each IC controls 1 LED)
Grayscale: 256 (60pixels/m)
Quantity: 60 LEDs / m, cuttable
Emitting Angle: 180 °
Power: 18W ± 10% /m
Waterproof Level: weatherproof
Weight: 150g/roll
Documents
Shipping List
RGB LED Strip(WS2812) 3meters x1
Adapter cable for easy connecting x1