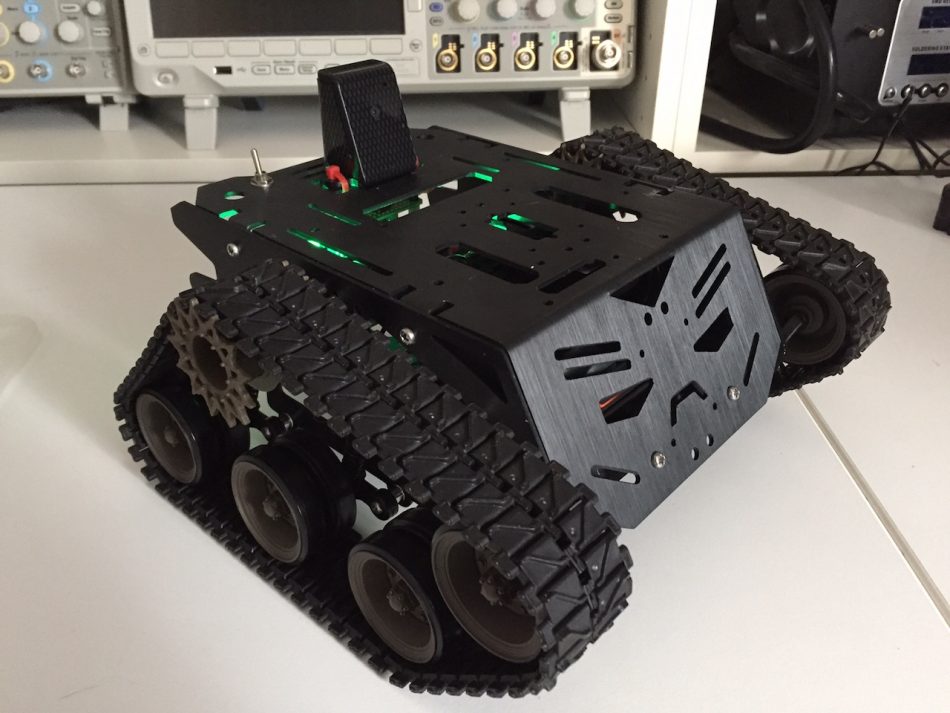 Raspberry Pi Roundup - a robot tank, a stage musical camera and paint with a Wiimote
Robot Tank
Frederick Vandenbosch is a maker with a keen eye for detail. His latest project is to build a robot tank using a DFRobot Devastator chassis with a Thunderborg motor controller board from PiBorg. He went for a cheap Bluetooth remote control called the 8bitdo and programmed it in Python, taking a few pointers from a PiBorg PS3 controller tutorial. He's posted a build-and-programming blog about it and you can read that here.
High School Musical Cam
Spencer Organ is not only a teacher, he's also a key part of the technical team behind his school's musical productions. Previously, he used a Raspberry Pi and UnicornHAT to accessorise a tin man in a production of The Wizard of Oz. This time, for High School Musical, his Pi development was more technical in nature. Spencer wanted to stream live video from the band playing the music to the front of the stage (so the kids could see the musical director) and also to the control room way at the back of the auditorium. To find out how he accomplished this, read more here.
Wiimote Paint
Giles Booth has followed on from Matt Hawkins' work on using a Wiimote and hooked the Bluetooth remote control device up to the Pi and made it control Turtle graphics. You can change pen colour, lift and place the pen and, of course, control the direction of the turtle. A great example of mixing software. Take a look here.