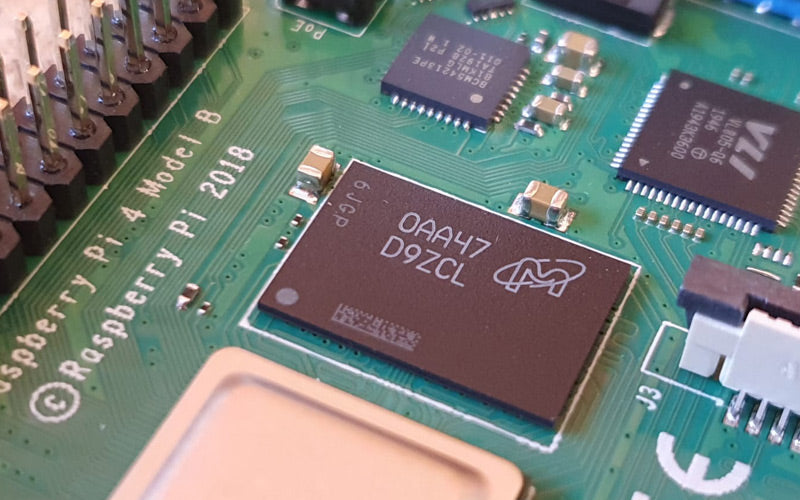 Raspberry Pi 4 Version Checker
Update May 2023 - It seems there are now LOTS of different RAM codes in circulation, making this method a little tricky!
However, if your Pi 4 is powered up, run the command free -h in a terminal window to quickly see the total memory available (the number will be close, i.e. you might see 1.8GB for a 2GB Raspberry Pi 4).
---
There's a simple check to see which Raspberry Pi 4 Model B version is sitting on the desk in front of you. The Raspberry Pi 4 is currently available in 2GB, 4GB and 8GB variants.
If you look closely at the RAM chip (don't worry, there will be pictures below!) you will see one of three codes printed on it. Simply match up the code to the data below and you're away!
1GB - SEC928

2GB - D9WHZ or SEC940

4GB - D9WHV

8GB - D9ZCL
Raspberry Pi 4 Model B (1GB): [No longer sold]
OR