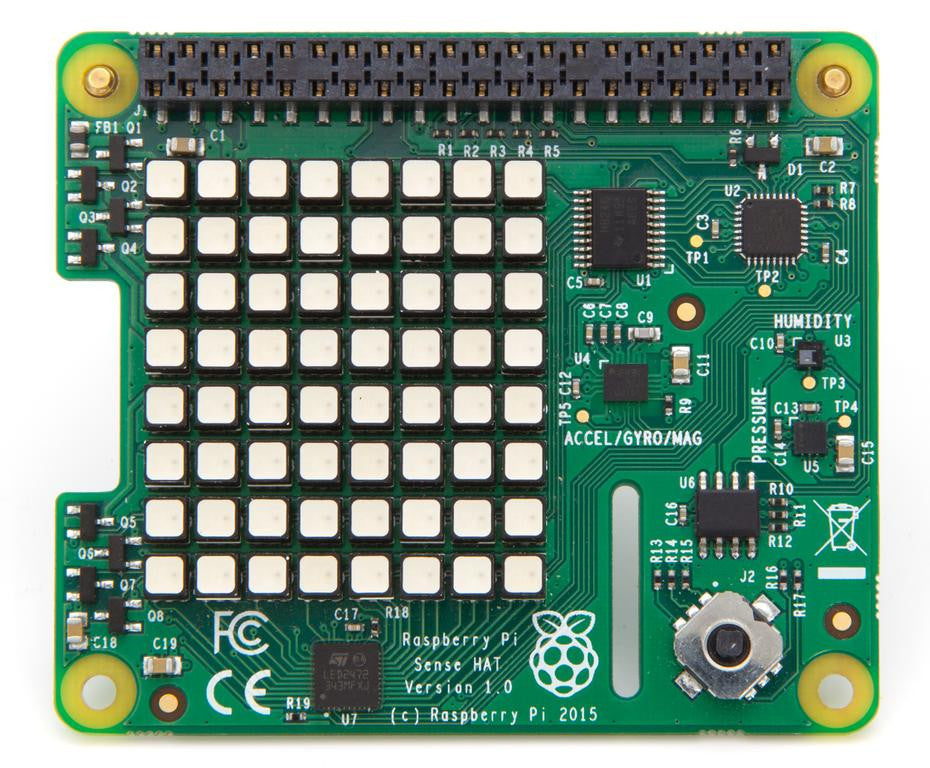 Raspberry Pi Roundup - 11th January 2016
Weather
Giles Booth continues his series using the SenseHAT with this rather nifty weather forecasting script. It reads a forecast from the BBC news API and then performs some text-replacement jiggery-pokery before outputting the information to the SenseHAT's matrix display. Really glad he's focusing on the SenseHAT, seeing as it is now in Space, and it shows how versatile a device it is. Read more here.
Marbles
The SenseHAT has an on-board accelerometer, with which you can measure pitch, roll and yaw. It also has an 8×8 matrix of LEDs. Put these together and you can create a 'marble maze'. The Raspberry Pi Foundation has published a resource to show you how to do it.
Kitty
During the summer, Tomomi Imura built a Node.js app which captured images from the Raspberry Pi camera module and used animal facial recognition to store them based on whether or not her pet cat was detected. The Pi uses a PIR sensor (like the one contained in CamJam EduKit 2) to detect movement. Read the complete write-up of how she did it.