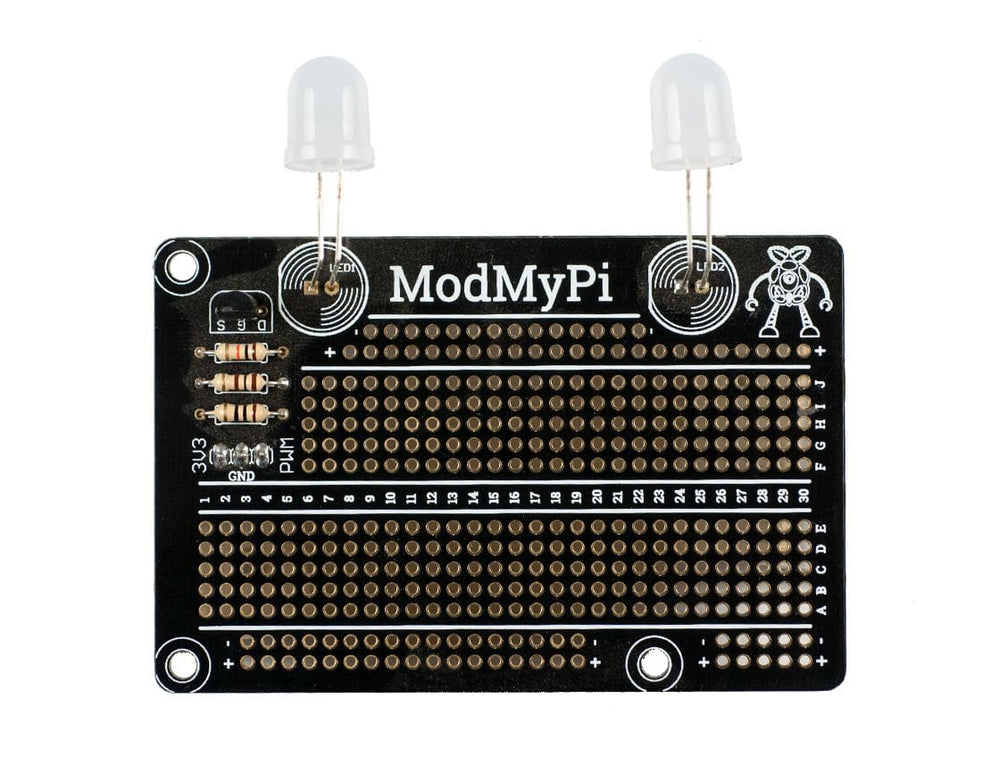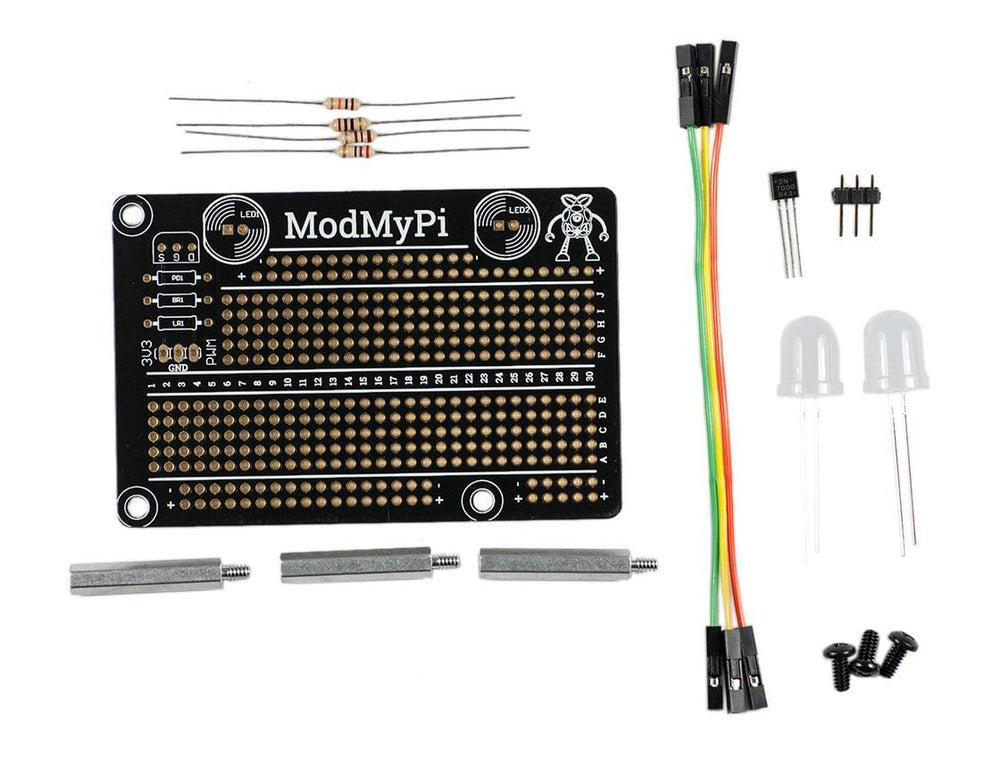 This simple backlighting kit looks fantastic inside of our 'Pi Head Cases' and comes complete with two big 10mm white diffused LEDs.
This kit is also an open invitation to hacking the Raspberry Pi's GPIO connector and learning basic electronics, perhaps starting with the lighting circuit itself: the printed circuit board is designed so that it's easy to go from a circuit built on a half-size breadboard to a permanent circuit, ready to be stacked above a Raspberry Pi. Please note. The protoboard does not plug into the Pi's GPIO header, but sits above it, allowing you to selectively jumper to the required GPIO pins using jumper wires.
Example code is provided to get those LED's illuminated.
Tutorials