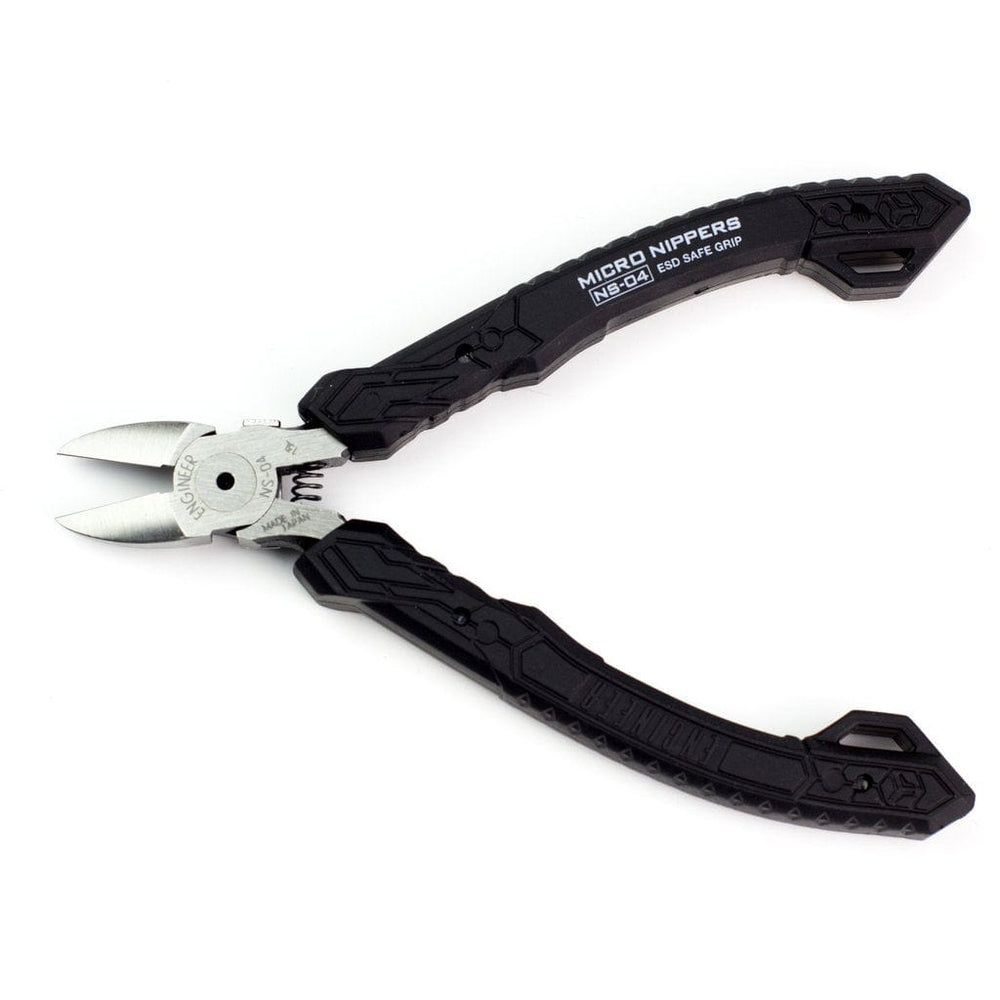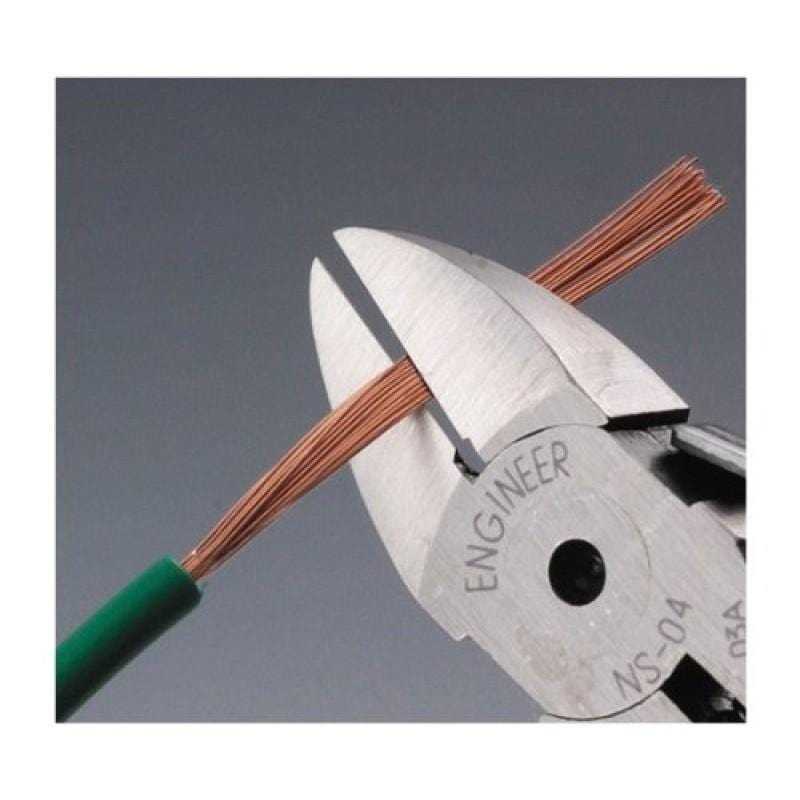 Engineer has been manufacturing high-quality Japanese precision tools since 1948. If you're looking for the very best precision hand tools for your projects - look no further. Check out our full range of Engineer tools here!
This is the Engineer NS-04 - ESD safe professional-grade compact side cutters/snips, and quite simply the best side-cutters we've ever used! Lightweight with a sharp full-flush cutting edge and sprung action these are an essential tool for any electronics project.
When we first got a sample of these we were blown away at how precise and well-engineered they feel. The action is super smooth with a great spring balance and the cutting edge is brilliantly sharp.
Features
Compact sized - ideal for precise PCB & electronics work, hobbyists, craftwork etc.

Outstanding sharp cutting jaws (heat-treated carbon steel) for excellent cutting performance & durability

Full-flush cutting edge designed for precise cutting of electronic components, copper wire, and soft component lead wires

Spring-loaded grips for easy operation (strap holes at end of handles)

Jaw opening gap 'adjuster' (this restricts how far jaws open up when grips are released) -enhances productivity & less hand fatigue for repetitive cutting work

Oil resistant comfort-cushioned grips (made from environmentally friendly elastomer)

ESD compliant grips - safe for use on sensitive electronics, components, PBC work etc.

Cutting capacity: solid copper wire 1.2mm, stranded copper wire 2.0mm

Material: S58C Carbon Steel (Hardness: HRC 58±4)

Made in Japan (ROHS compliant)
Specifications
Material: S58C (carbon steel)
Hardness: HRC 58±4
Cutting capacity solid wire: ?1.4mm
Cutting capacity stranded wire: ?2.0mm
125mm long x 54mm wide