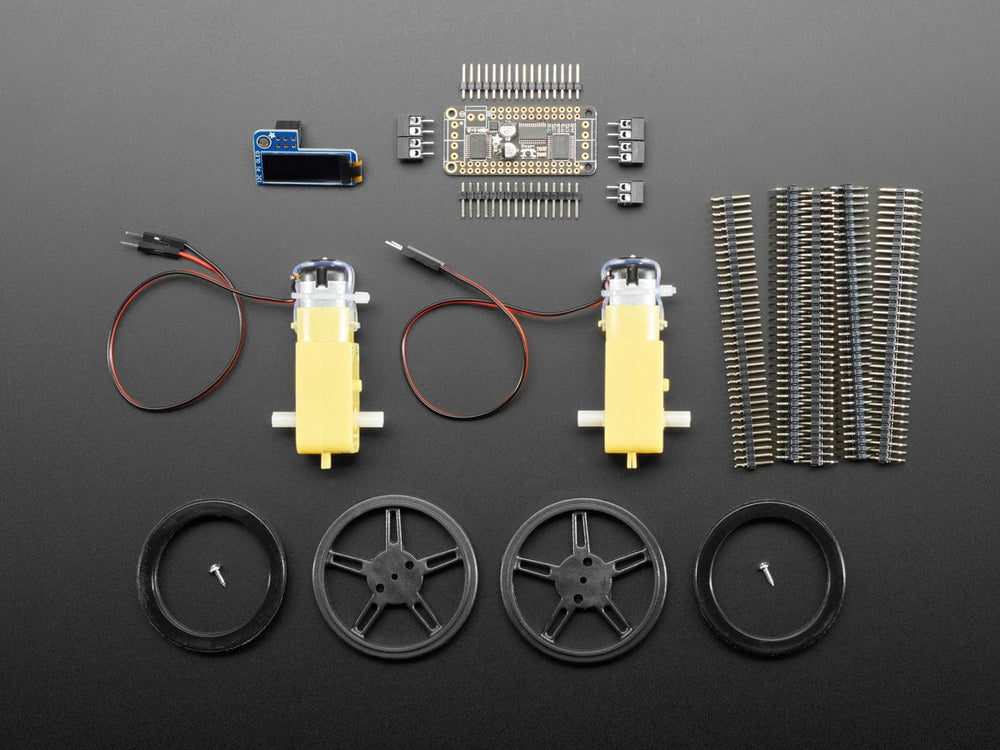 The Jetbot Parts Pack is everything you need to get your next vroom vroom project up and rolling!
Includes our popular DC Motor + Stepper FeatherWing which will let you use 2 x brushed DC motors with I2C control. You also get two wheels with grippy tires, to match.
The Adafruit 128x32 PiOLED is your little OLED pal, ready to snap onto your Jetson computer, to give you a little display. The PiOLED comes with a monochrome 128x32 OLED, with sharp white pixels. Some right angle header makes it easy to mount for high visibility.
Includes:
Jetson Nano and 3D printed case not included, for more info on how to build the JetBot check out the guide/tutorial from NVIDIA
Technical Details