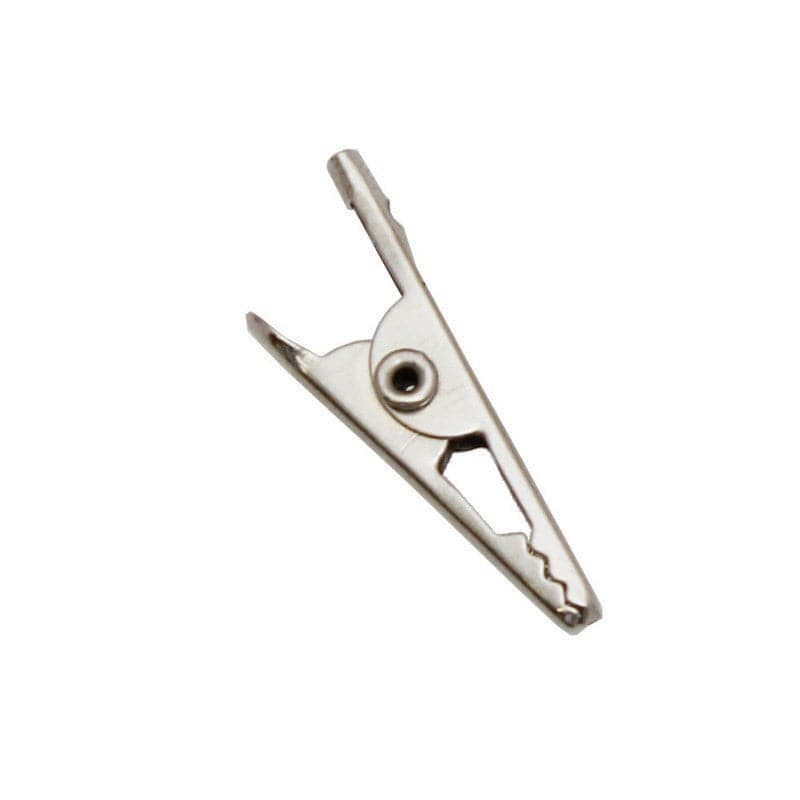 Pack of 50, 28mm Crocodile Clips. Excellent for fast prototyping where removable connections are essential. Features two side notches at the back of the clip for securing to leads and wires. Available as a pack of 50 clips.
These miniature crocodile clips are perfect to use with conductive thread where you want to be able to make a connection to a board, but be able to easily remove the PCB.
These clips are great for using with the BBC microbit edge connector as they are very slim. They are ideal for prototyping. Max. current supported: 0.5A.
RoHS Compliant.
Features:
Fast prototyping.
28mm clip.
Conducts up to 0.5A.
Contents:
50 x 28mm Crocodile Clip.
Dimensions:
Clip length: 28mm.
Clip Width: 5mm.
Clip Height: 10mm.
Note: