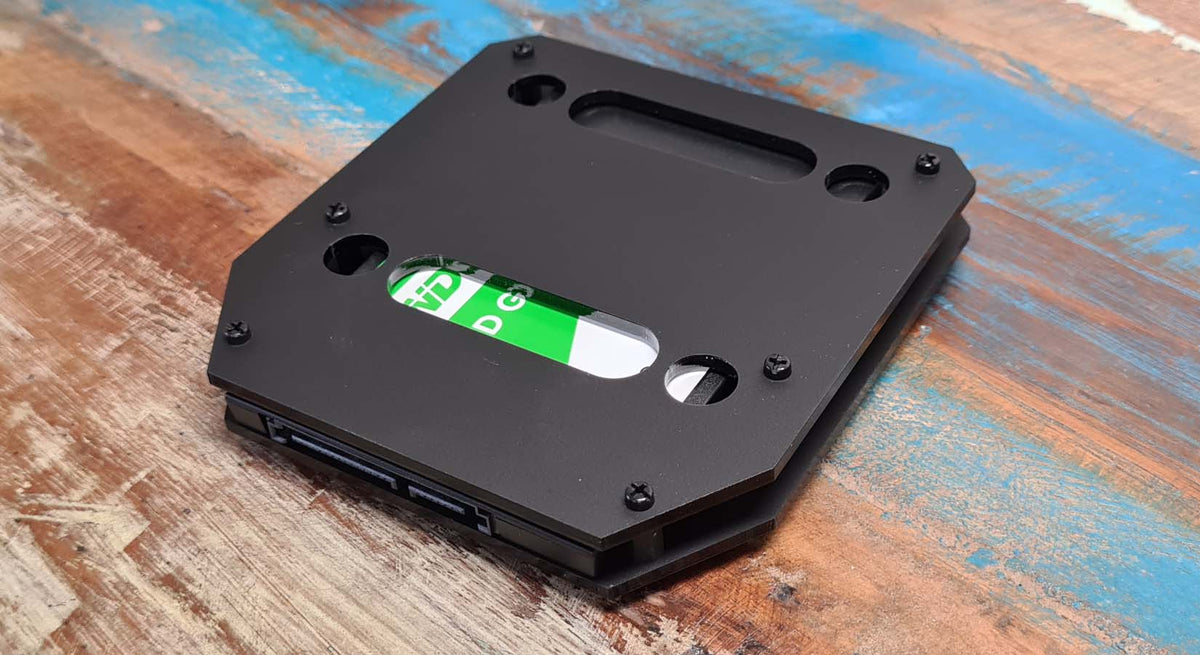 SSD Base Enclosure Assembly Guide
This guide will show you how to assemble the SSD Base Enclosure for Argon ONE Cases. All you'll need is a simple cross-head screwdriver.
Step 1 – In your package, you should find 2 Perspex layers and a bag of fixings, peel the protective film off of both sides of each layer and clean off any dust
Step 2 – Poke six M2.5 (the thinner screws) through the bottom of the base (the side with the four engraved circles - these are where you'll stick the rubber feet) and secure into place with six hex-standoffs.
Step 3 – Pop your 2.5" SSD into the middle of the base, with the ports facing the more angled edge of the Perspex (see below!).
Step 4 – Secure the SSD to the base from underneath using the four thicker M3 screws. Then flip it over and stick the four rubber feet into place within the engraved circle markers.
Step 5 – Using the six left over screws, attach the lid to the base.
Step 6 – We're done! Now just add your Argon40 case on top (the nuts on the base will fit into the holes on the bottom of the Argon case to stop it slipping off) and connect your SSD to your Raspberry Pi (we highly recommend our USB to SATA cable).