Raspberry Pi Roundup - 22nd January 2016
Birthday
Don't forget to get your tickets to the Raspberry Pi Big Birthday Weekend. The event runs from 5th-6th March and will include talks, workshops, show-and-tell and a Marketplace. The Pi Hut will be there - how about you?
Binoculars
Josh Williams has taken a Raspberry Pi, a camera module, a pair of binoculars and some laser-cut pieces of wood and fashioned the PiNoculars. You can see from the picture what it is – a pair of binoculars with a video feed mounted above it generated from the camera module which is fixed to one of the eyepieces. It's a lovely idea and you can read how it was done over on Instructables.
Paper Clip
Over on my blog, I've written an extensive tutorial on how you can shutdown your Raspberry Pi using a paper clip. The method, which involves touching two GPIO pins with a metal object, is based on work from Adafruit and Matt Hawkins. Take a look here.
Picademy USA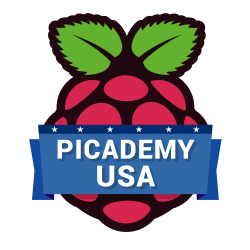 On February 27th and 28th, 2016 at the Computer History Museum in Mountain View, CA, the very first Picademy USA will be launched. This is a fantastic opportunity for American educators to get taught how to use the Raspberry Pi, with particularly emphasis on classroom usage, and shouldn't be missed. To apply, you must be a professional educator. The application form can be found here.
RPSLS!
Dan Aldred has done a lovely implementation of the classic game Rock-Paper-Scissors-Lizard-Spock using the SenseHAT. The program is written in Python and is available on Github