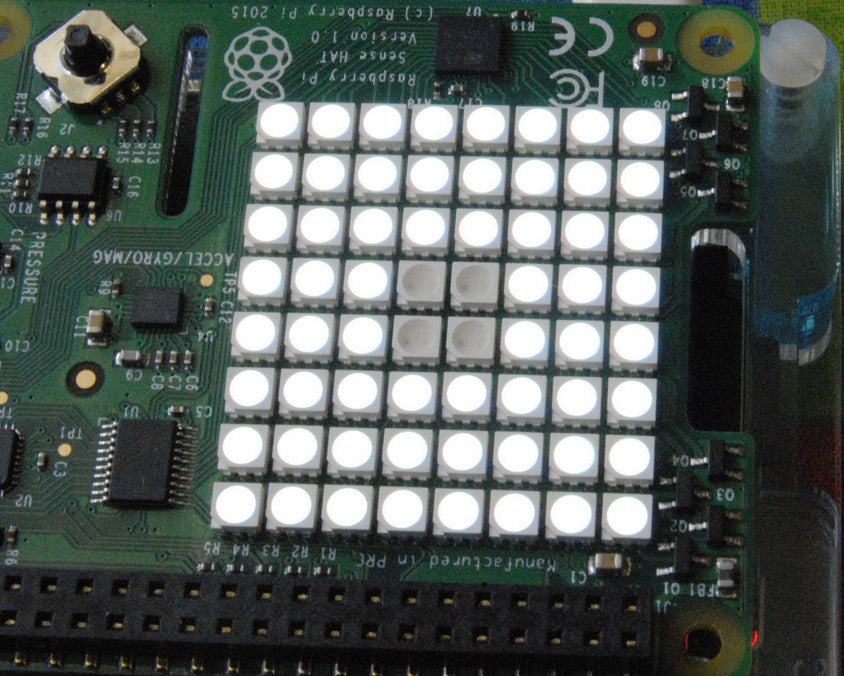 Raspberry Pi Roundup - 8th January 2016
Happy New Year everybody!
Spirited
Giles Booth has attached a SenseHAT to his Raspberry Pi and then written some simple Python script to generate a spirit level on the SenseHAT's matrix display. Some great work here showing the flexibility of this fantastic little Pi accessory. Read how to do it here.
Windows IoT
Gus over at pimylifeup.com has had lots of requests for a Windows 10 IoT tutorial, especially about how to set it up and use it. Well, he's now written a tutorial specifically for that purpose and you can read it here.
Dice
Giles Booth has followed up his previous work with the SenseHAT to create a dice rolling device. The SenseHAT detects G-forces via the onboard accelerometer and then, when a tolerance is breached, the Pi generates a random number which is displayed on the SenseHAT's LED matrix. A nice, tidy piece of programming and very useful. Read the detail and code here.