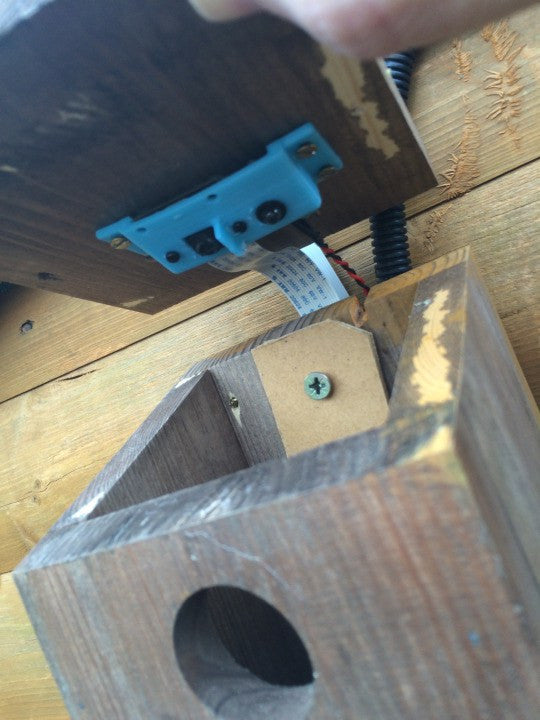 Raspberry Pi Roundup - 9th June 2016
Hi everyone!
Some great projects for you today!
Bird Box
Keith from Ipswich decided to install a bird box on the gable end of his garden shed. Inside the bird box, he placed a camera module and an infra-red LED. He then fed the extra-long camera ribbon cable back to the Pi which was located inside the shed. A bit of wiring and some circuit building on top of a Humble Pi prototyping board finished off the set-up with temperature sensors. You can read a lot more, including full build and wiring instructions, on his blog where you can also see a live video feed of the camera!
MeArm and Picon Zero
I recently reviewed the Picon Zero from 4tronix. It's a motor controller board with the ability to drive six servos and two DC motors. It's a great little board and Robin Newman has done something with it that just appeals to my robotics brain  He's used the Picon Zero together with the Raspberry Pi and a MeArm. He's then hooked up a PS3 controller (I think by Bluetooth) and programmed everything to worth together. He has therefore got a very controllable, very smooth-operating robot arm. You can see it at work in the video above. Visit YouTube and give it a thumbs-up!
Radiation
A group of UC Berkeley students working with researchers at the Department of Energy's Lawrence Berkeley National Laboratory (Berkeley Lab) have developed devices that will measure and report levels of background radiation. Called DoseNet, the open-source project aims to get school and university clubs to create Raspberry Pi-powered devices that will take readings from aradiation-watch.org board (the white board with the copper foil around it) and then report back the data to a central repository. The whole device is kept inside a 3D-printed case. Currently, the project stretches from California to Japan! You can read much more about the project here and visit the DoseNet website here.