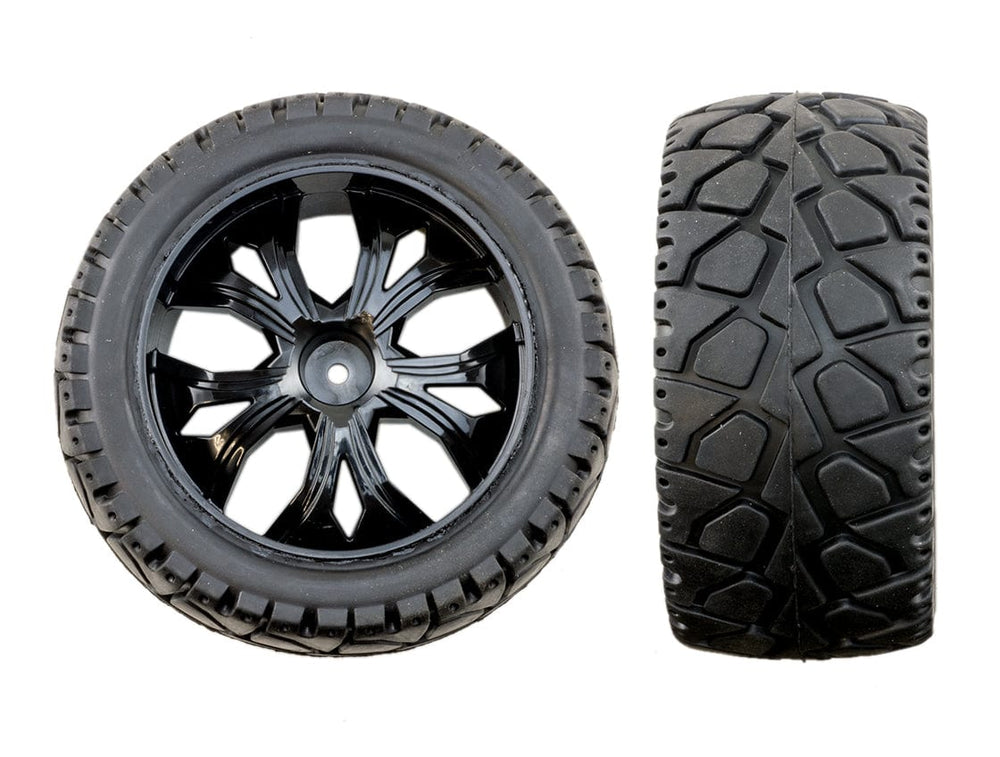 A pair of black wheels for your robots! They have a 12mm hex connector, which is designed to be used with our brass hubs & motors!
These wheels are 105mm diameter and 50mm wide, and are the same type as used on the MonsterBorg Robots!
Please Note. This purchase is for two wheels!
Features:
Plastic Wheel in Black with Tyre
Full Diameter (Wheel & Tyre): 105mm
Full Width (Wheel & Tyre) : 50mm
Hex Connector: 12mm (Hub NOT Included)
Road Tread Tyre
Foam Filled Tyres
Man PN: BS937-002
Tutorials