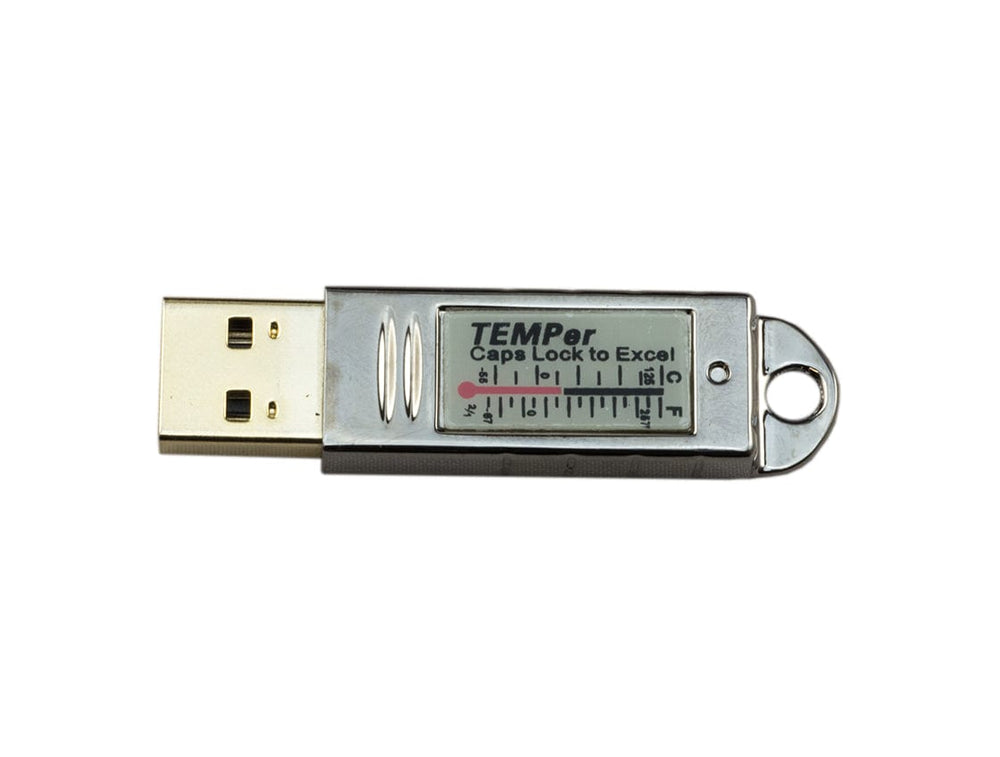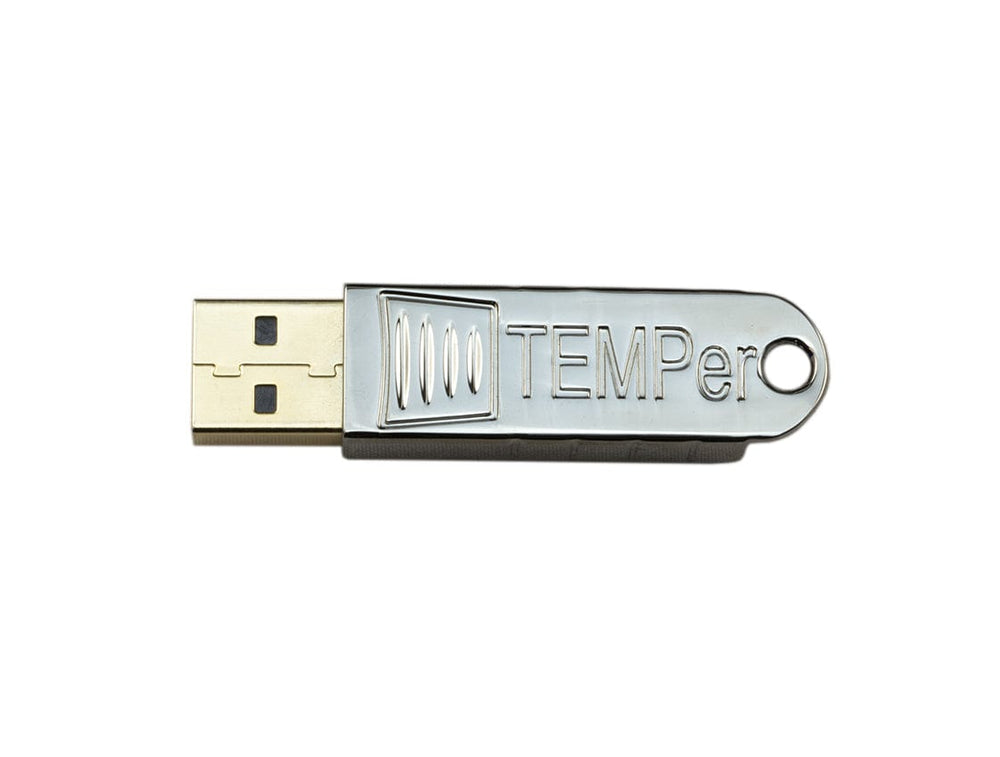 TEMPer USB Sensors are great little devices for getting data logging quickly and easily! They're compatible with most "standard" PC & Laptop operating systems including Windows and Mac, and also the Raspberry Pi!
This is the TEMPer Gold "Original" Thermometer, which features a metal body to detect ambient and device temperature.
Plug it directly into your Raspberry Pi's USB port and follow one of the example code links below to start recording data! To use on a Windows PC, simply plug the sensor in, open up a text document, hold CAPS LOCK and it will start recording data. To stop recording data, hold NUM LOCK!
Please Note. The on board thermometer of this device WILL be (and is designed to be) affected by the temperatures of the driving system if connected directly to that system's USB port. We highly recommend the use of a USB Extension cable to obtain more accurate results if you are trying to monitor the environmental temperature.
Resources (example code)
A couple of great community GitHub repos to use this sensor with Python:
Features
Temperature Range: -55 to 125°C/ - 67 to 257F
Temperature Sensor: LM75
Resolution rate: 0.06°C
Precision: ± 2°C
Current Draw:< 10mA
Voltage: 5V
System: Windows NT, XP, VISTA, SO
Memory Requirements: 20M
USB Connector: Gold Colour
USB Thermometer Size: 40.50mm x 14.20mm x 7.30mm
CAPS LOCK - On / NUM LOCK - Off
3.5mm Diameter Screw Point (Screw Not Included)