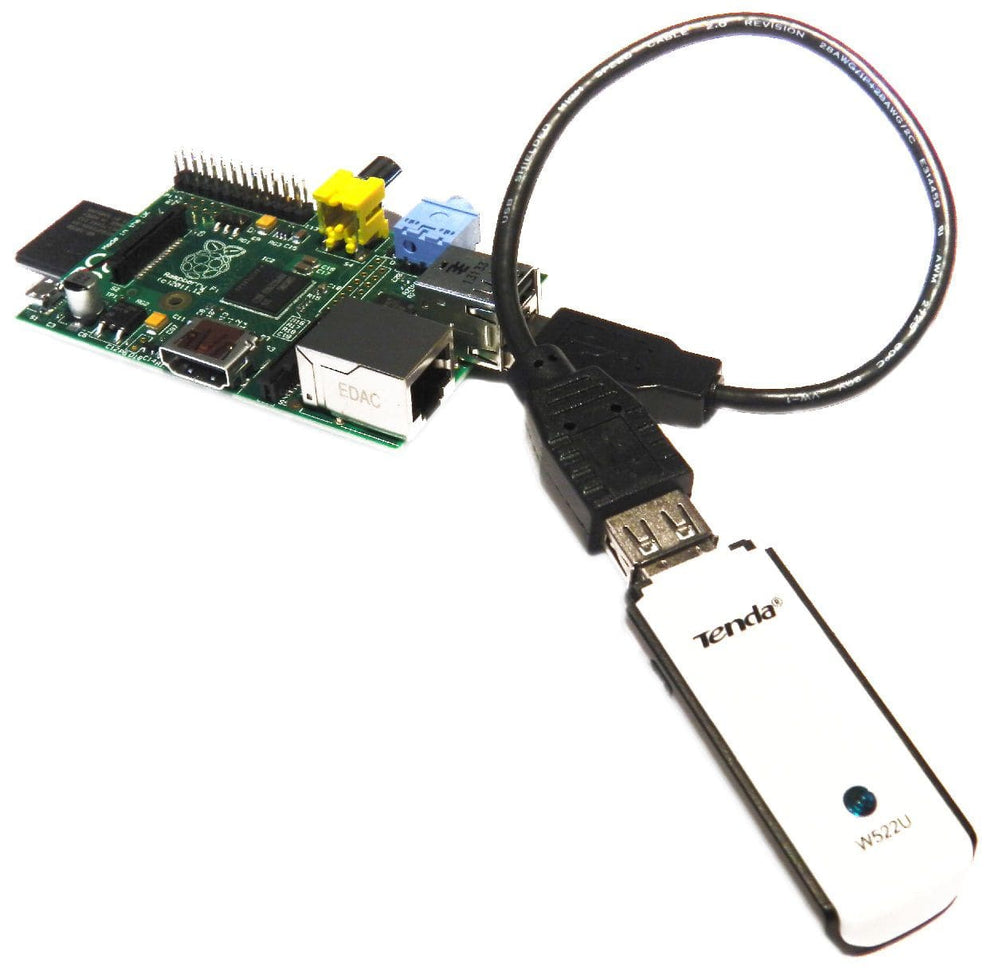 This nifty little USB Male to Female 0.25m Extension Cable is designed to protect the Raspberry Pi USB ports and reduce EM interference between USB dongles and your Pi! It's also great for rasing a wifi dongle out of black spots, for example; from behind a TV.
Like many electronic products, the Raspberry Pi emits a small amount of Electro Magnetic Interference (EMI). If you're using a sensitive USB dongle, EMI from the Raspberry Pi can cause drop-outs or slow transmission due to the close proximity of the board to the USB pins. One of the easiest solutions to reduce interference is to use a short USB extension cable, to take the dongle away from the Pi, and away from the interference.
Raspberry Pi USB Extension Cable Features:
USB A (Male) to USB A (Female) Cable
USB V2.0 (V1.1 Compatible)
0.25m Long
Short cable reduces any voltage drop between the USB pins and USB dongle to maintainreliability.
Protect your Pi's USB port from excess wear and strain.
Reduces proximity EMI
Act's as a small extension cable - useful for getting dongles out of "black spots"