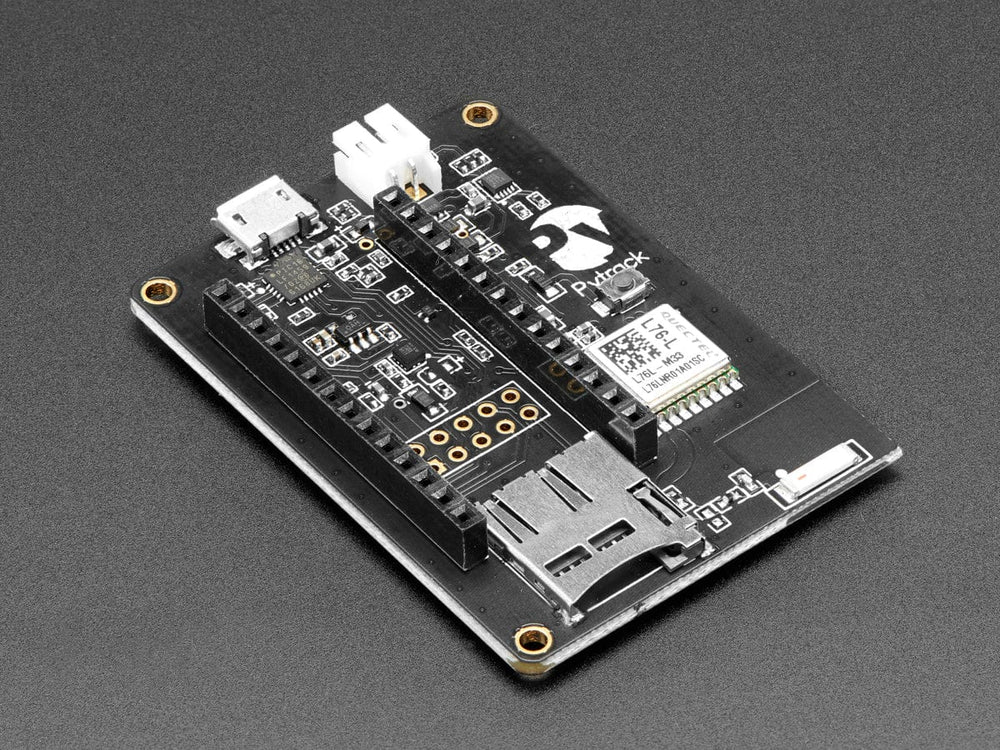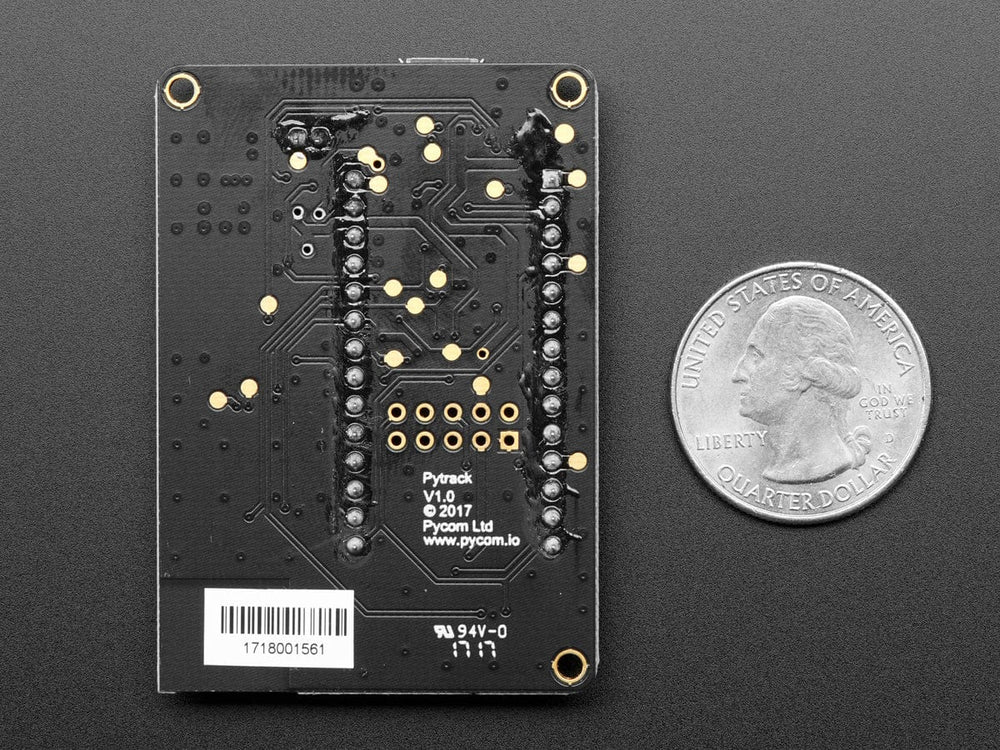 Take your Pycom board on a journey, and it will even keep track of where you are! The Pytrack is an add-on daughterboard that will make geo-tracking projects a breeze. Not only do you get a GPS module, but also an accelerometer and micro SD card slot. This shield works with all Pycom boards (LoPy, WiPy 2, WiPy 3, etc)
Features:
Super accurate GNSS + Glonass GPS
3 axis 12-bit accelerometer
USB port with serial access
LiPo battery charger
MicroSD card connector for storing datalogs
Ultra low power operation (~1uA in deep sleep)
External header for 5 additional GPIO
Location Services Supported:
Use with Pybytes
Crafted by a group of Pycom back-end experts, the Pybytes platform will be everything there needs to be in place to gather, organize and display your data free of charge in the cloud. Regardless of whether you are a company, IoT system architect or an ambitious tech hobbyist it'll soon have you connected.
Technical Details