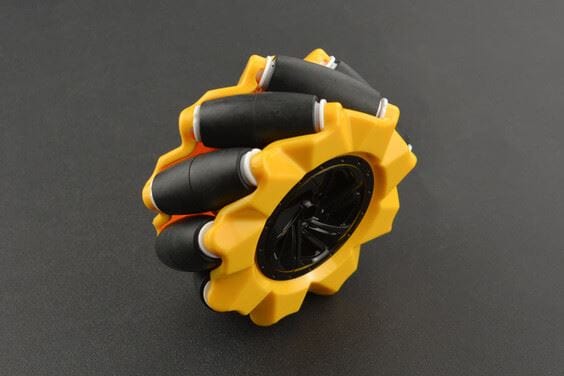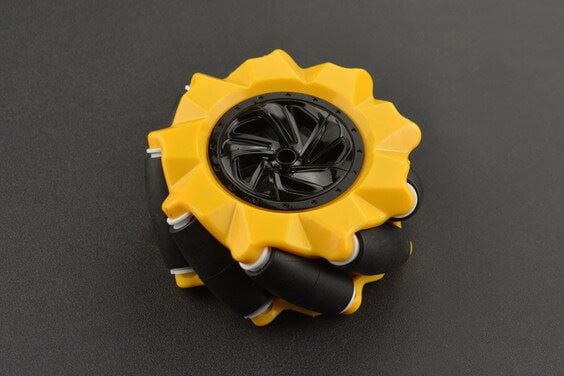 What wheels should your robot car use? How about Mecanum wheel! The Mecanum wheel is an omnidirectional wheel design for a land-based vehicle to move in any direction, such as go straight, obliquely, horizontally, S-line, and rotate at any angle with zero radius.
With pretty low noise, this kind of wheel can move stably and flexibly in operation. Since the wheel is based on the omnidirectional drive technology, users can freely control their robot car even in tight space. This Mecanum wheel has a diameter of 80mm and is composed of 9 small rollers that are made of plastic and coated with quality and high-friction silicone rubber, which are rugged and impact-resistant.
Note: there are two types of Mecanum wheels: left-handed wheel and right-handed wheel. Please pay attention to the L and R noted on the back of the product when purchasing, and we recommend you to buy them in pairs.
Specification
Diameter: 80mm/3.15"
Thickness: 37.5mm/1.48"
Hex Hole: 7*7*7mm
Number of Rollers: 9
Angle: 45°
Load Capacity: 10kg
Color: yellow
Material: plastic + silicone rubber
Shipping List
Mecanum Wheel Right (80mm) x1