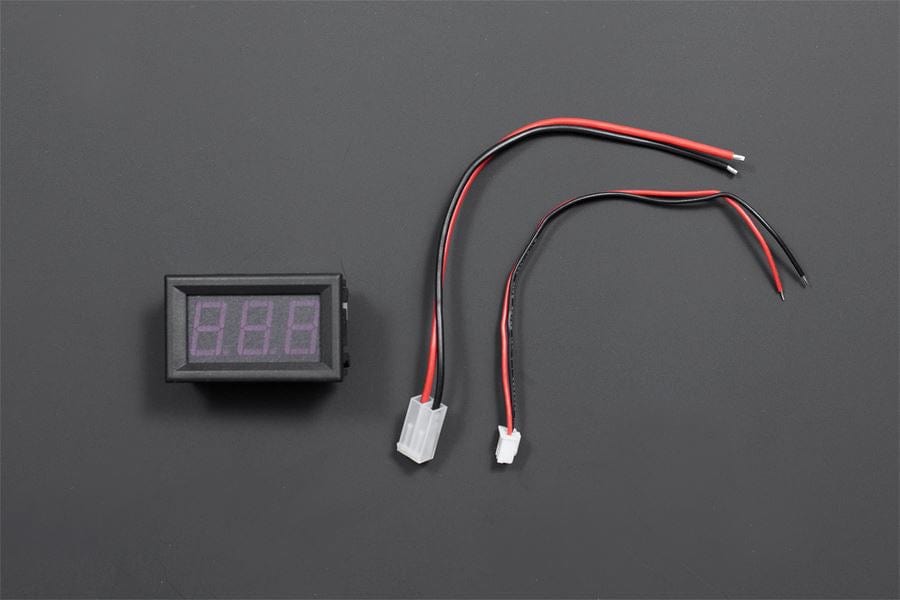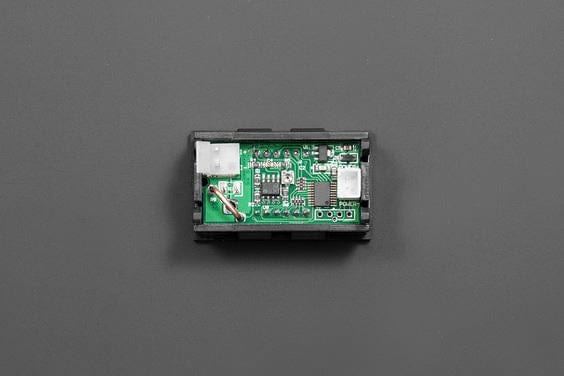 This is a Red LED Current Meter capable of measuring and displaying current in a circuit up to 10A.
It measures 0-9.99A with 2% accuracy. Just apply four wires to your circuit and it will give you a current reading straight away. Easy to use and a good companion to any robot project.
Please carefully follow the instructions for wiring. The power supply terminal and measurement terminal of this LED Current Meter use a common-ground connection. So, the measurement must be cascaded after loads. It's better to isolate the power supply.
Specification
Measure Current: 0-9.99A DC
Power supply voltage: 4-30V DC
Display mode: 3-bit 0.56 Led digital tube
Accuracy:2%
Opening dimension: 45.5mm*26.5mm
Dimension: 48mm*29mm*21mm
Shipping List
1x LED Current Meter 10A (Red)