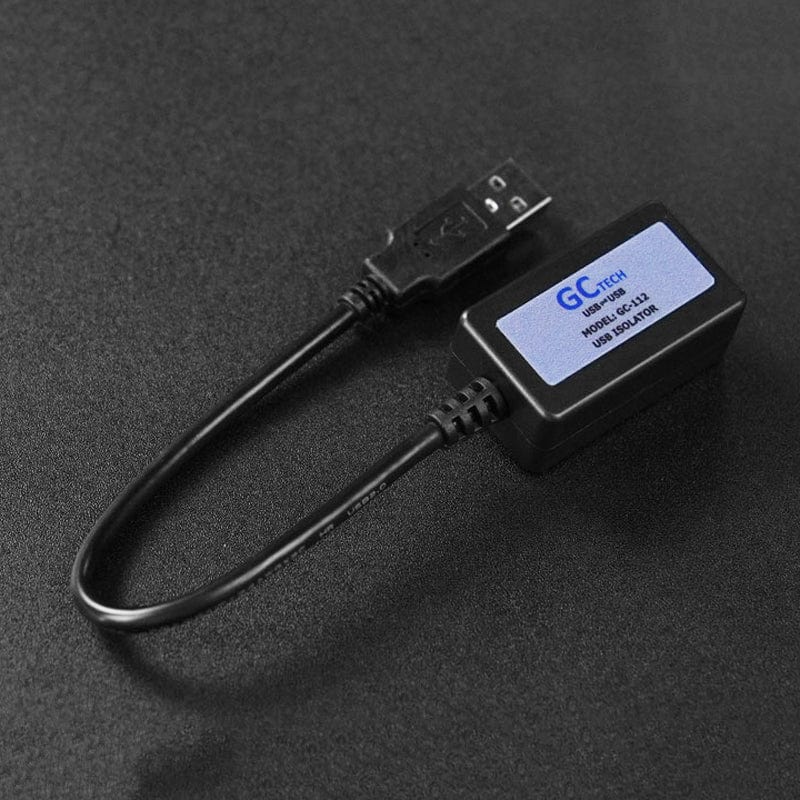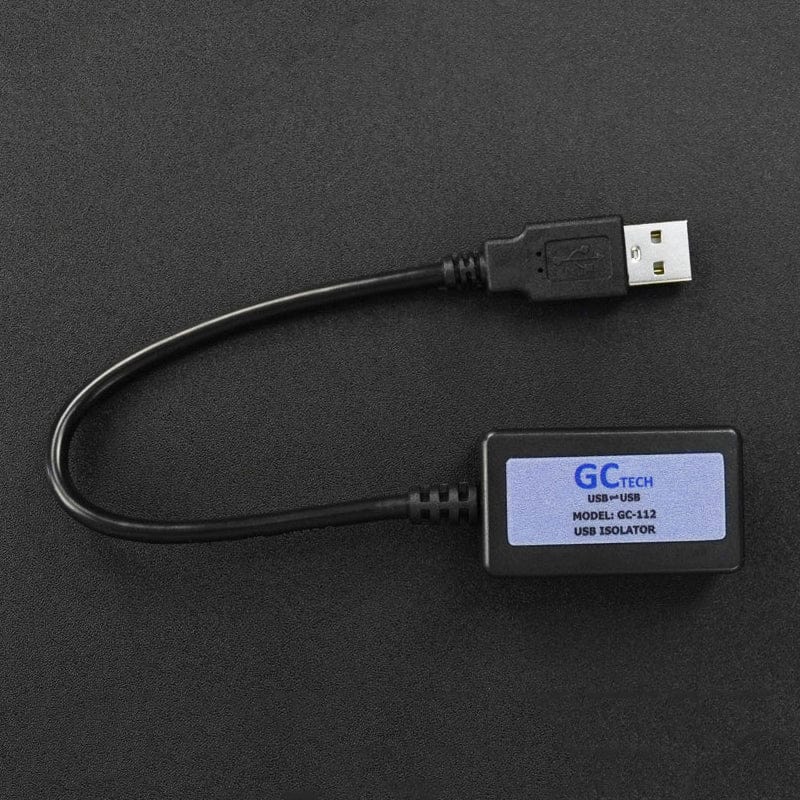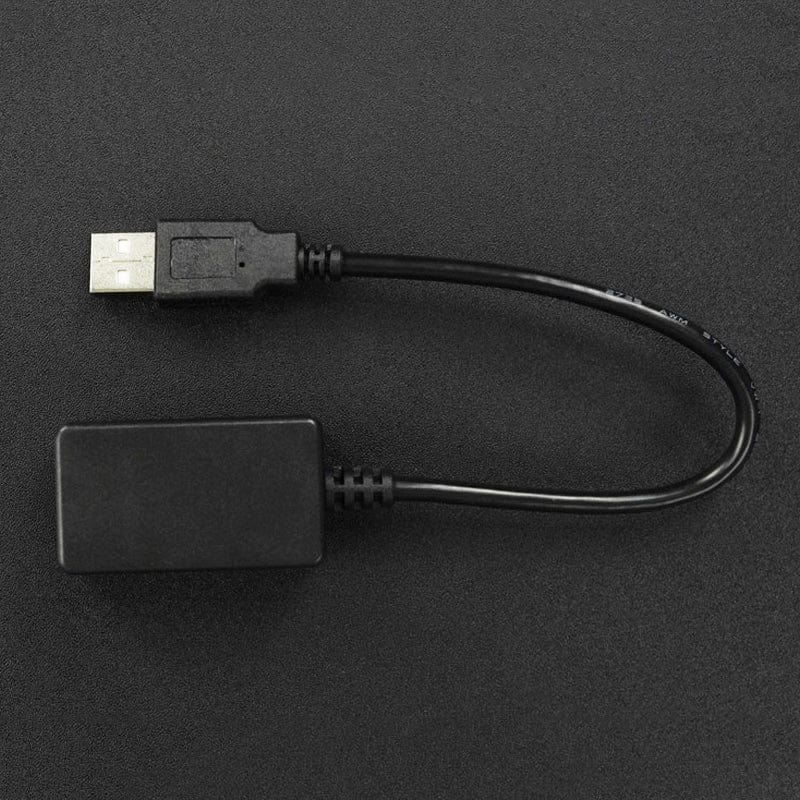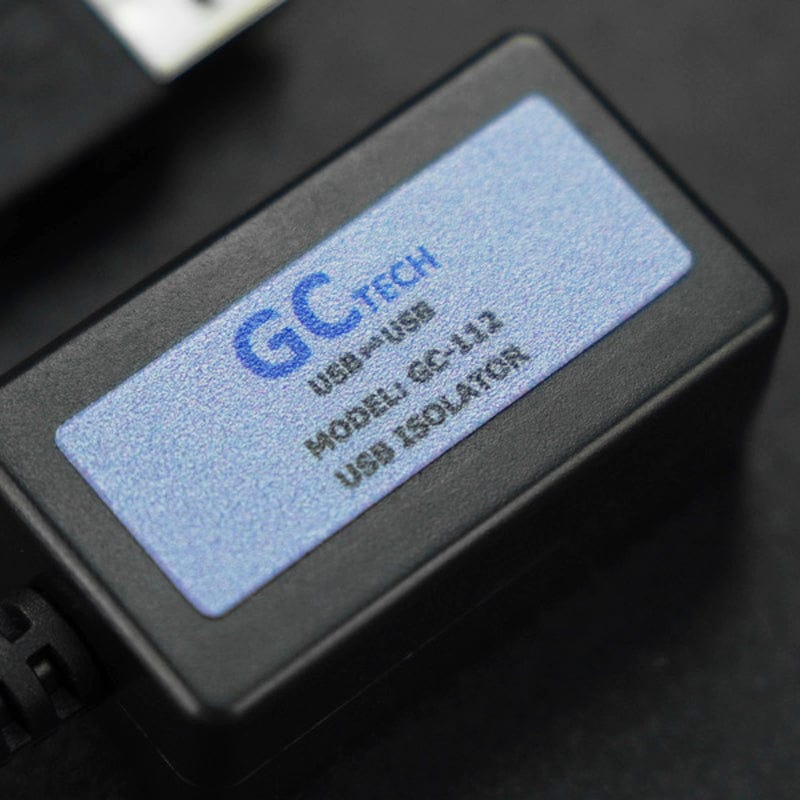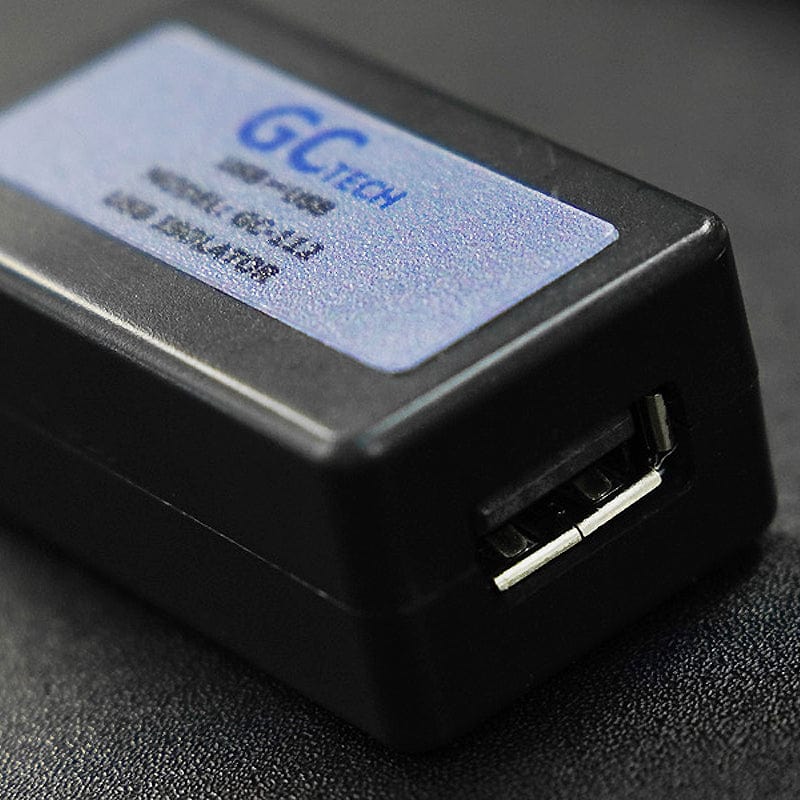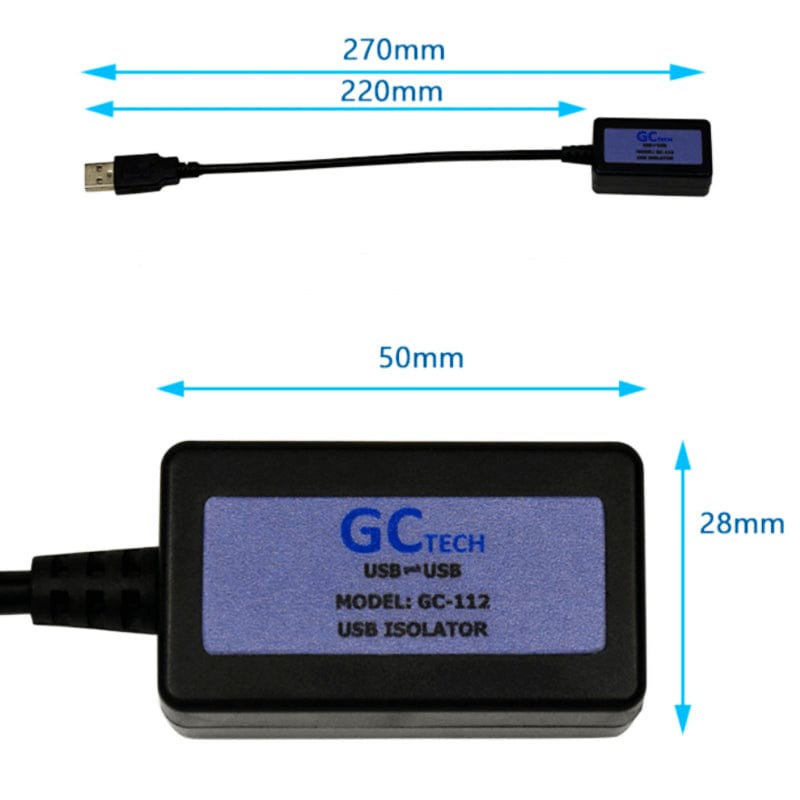 This small portable USB isolator with USB2.0 compatibility provides complete isolation between devices.

Featuring a 12Mbps data transmission rate and 2500V isolation voltage, the industrial USB isolator can be used to protect the USB port of all kinds of devices without connecting external power or installing a driver, effectively extending device service life. It can be widely used in environments containing strong electricity and strong interference or noise-sensitive field, USB debugging equipment and various industrial control USB equipment. Sometimes you need a USB extension cable.

The USB isolator can work as a USB repeater or be used to isolate the low-voltage differences of upstream and downstream devices.
Features
12Mbps data transmission rate
2500V isolation voltage
Specifications
Compatibility: Compatible with USB2.0, driver-free
Interface Speed: Full speed 12Mbps
Transmission Mode: USB control transmission, batch transmission, interrupt
Transmission, synchronous/asynchronous transmission, etc.
Isolation voltage: Signal isolation voltage 2500V, power isolation voltage 1500V
Input Port: Standard USB male
Output Port: Standard USB female socket, max output power 1W
Size: 66 x 23 x 14mm/2.60 x 0.91 x 0.55"
Weight: About 16g
Operating Environment: -40℃-85℃, relative humidity 5%-95%
Support System: Windows, Linux, Mac, etc.
Package Contents
1x Industrial USB Isolator