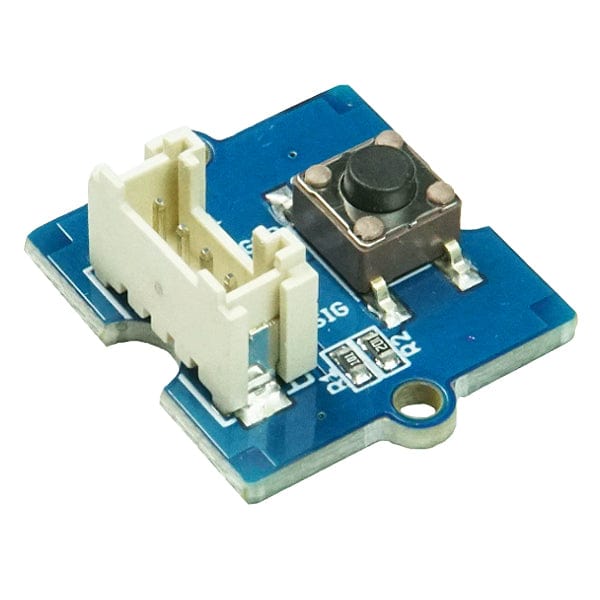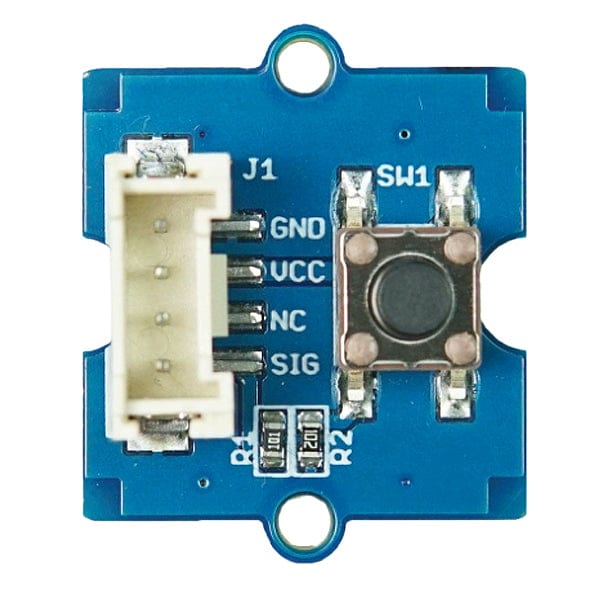 Button Sensor for the Grove GoPiGo & GrovePi System. Use the button to make your own GrovePi video game, or program your GoPiGo to navigate from one place to another!
Please Note. This product uses a Grove Sensor Connector, and requires a compatible Grove Board for use on the Raspberry Pi.
Please Note. This package includes the Sensor & Grove Cable Only. Mounting hardware & Servo Package for use on the GoPiGo is sold separately.
This new version of button twig contains one independent button, which are configured with pull-down resistor. Ready for use with our microcontrollers as digital input. The button signals the SIG wire, NC is not used on this twig.
Resources
Product number: Seeed 101020003