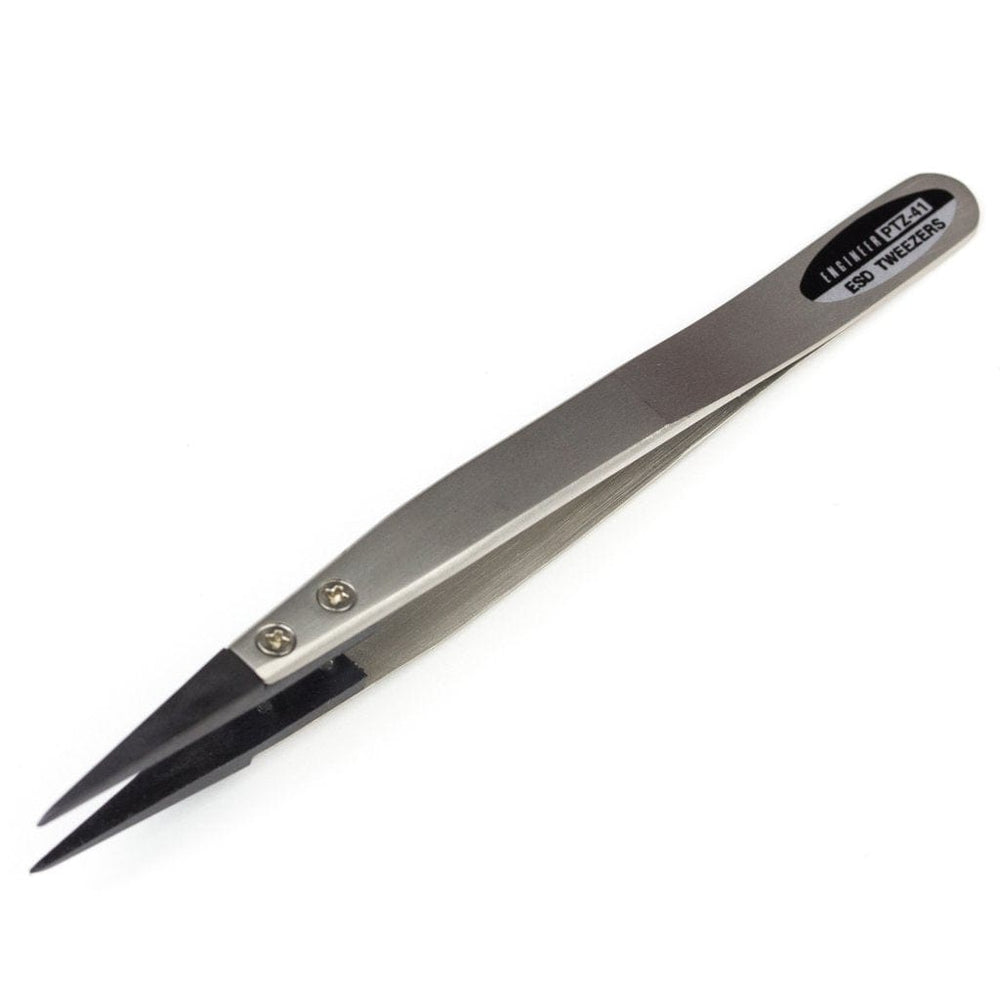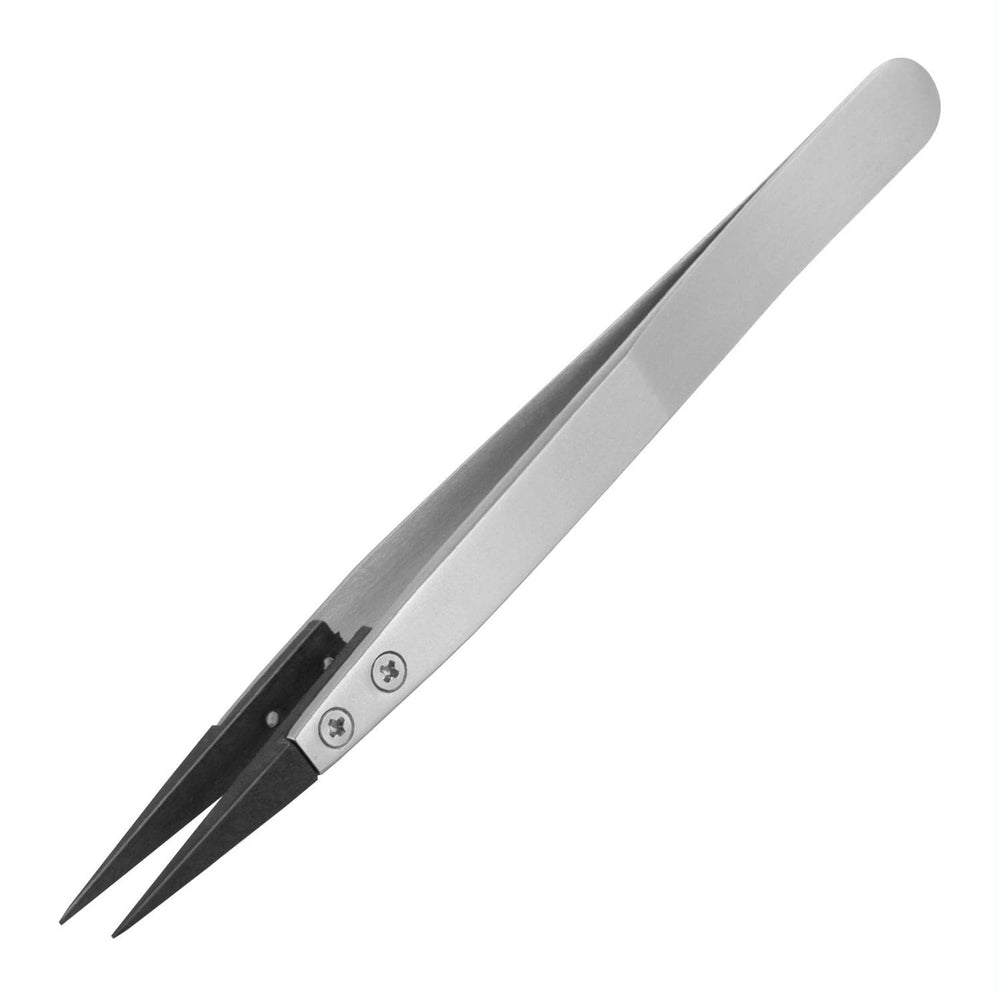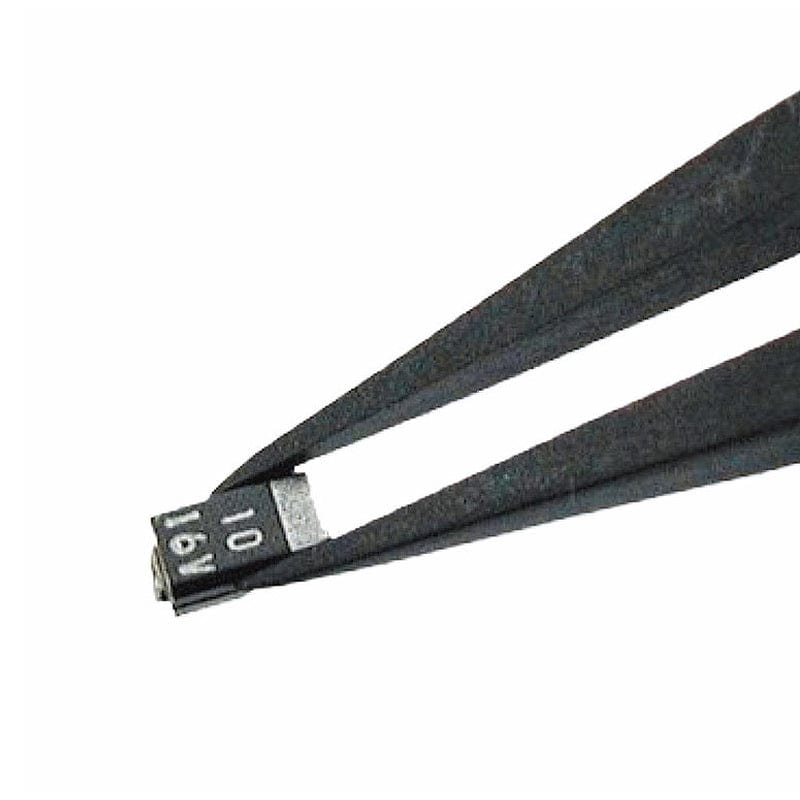 Engineer has been manufacturing high-quality Japanese precision tools since 1948. If you're looking for the very best precision hand tools for your projects - look no further. Check out our range of Engineer tools here!
The Engineer PTZ-41 are professional grade fine-tipped (0.5mm) tweezers, 130mm long, straight with fine (0.5mm) tips that allow you to handle your sensitive components with care!
The tips are constructed from PPS (polyphenylene sulfide) - a specialized engineering plastic (anti-acid and heat resistant to 270C), allowing objects to be held with a minimum risk of damage. The anti-magnetic body is made from stainless steel.

Features
Fine 0.5mm PPS tips (engineering plastic) holds objects delicately without damage
ESD safe (resistivity: 1x10E5-10E7 Ohms) - ideal for handling static sensitive components & plastic
Anti-magnetic body with soft spring action
Tips have high wear resistance & are anti-acid
Heat resistance to 270C
Replacement tips available
ROHS compliant