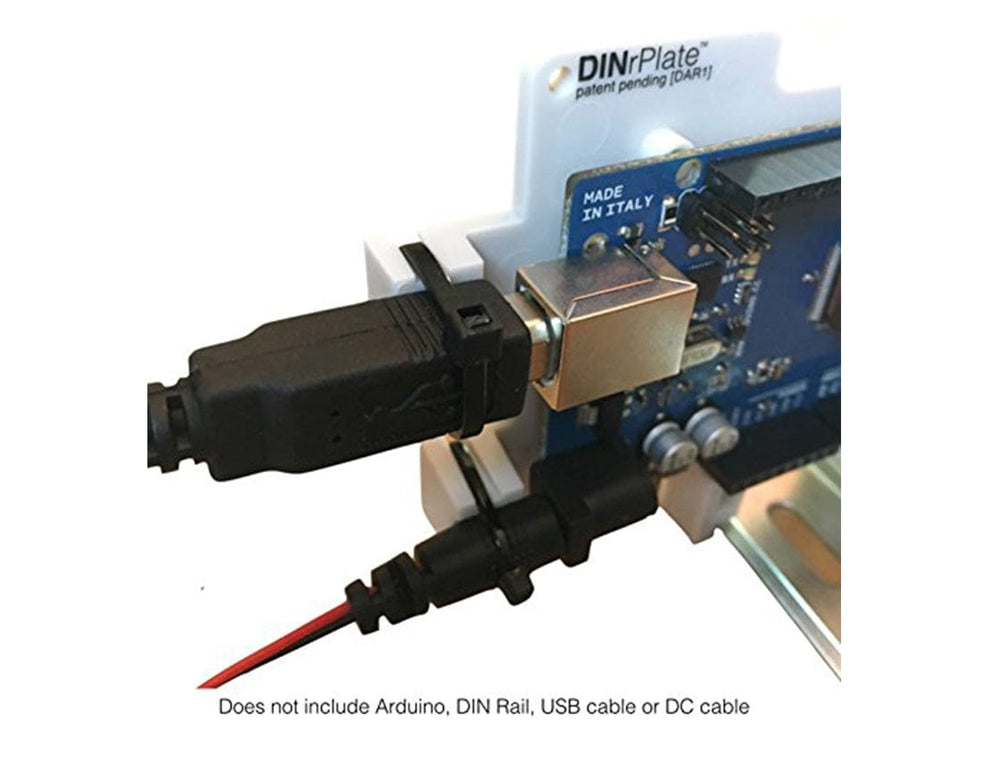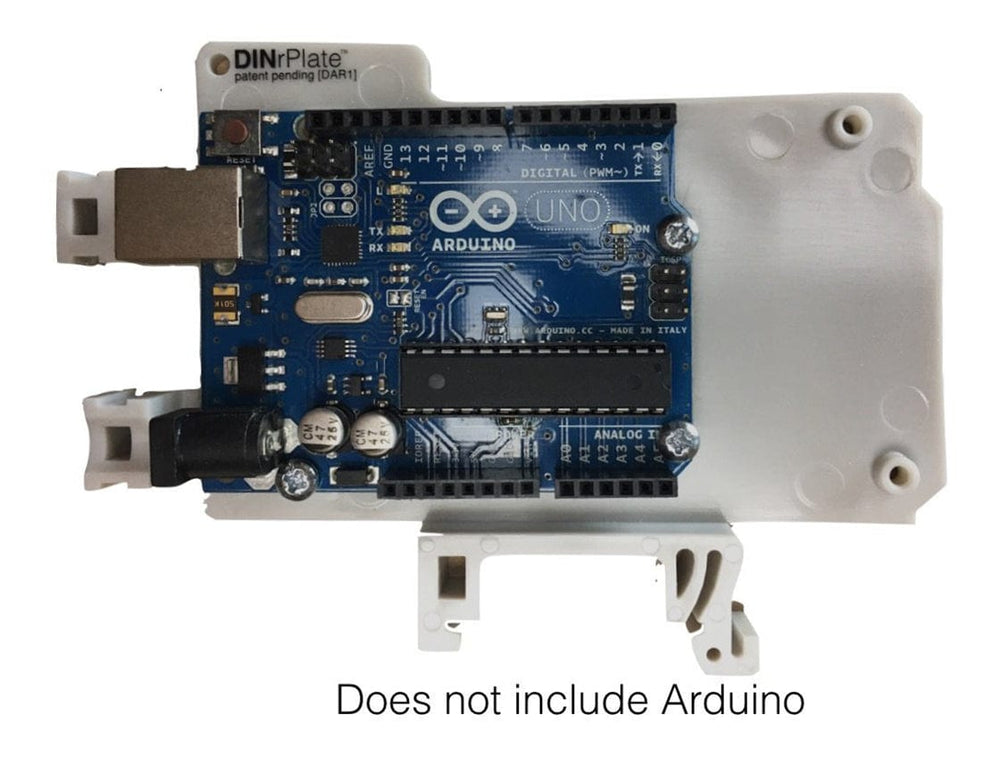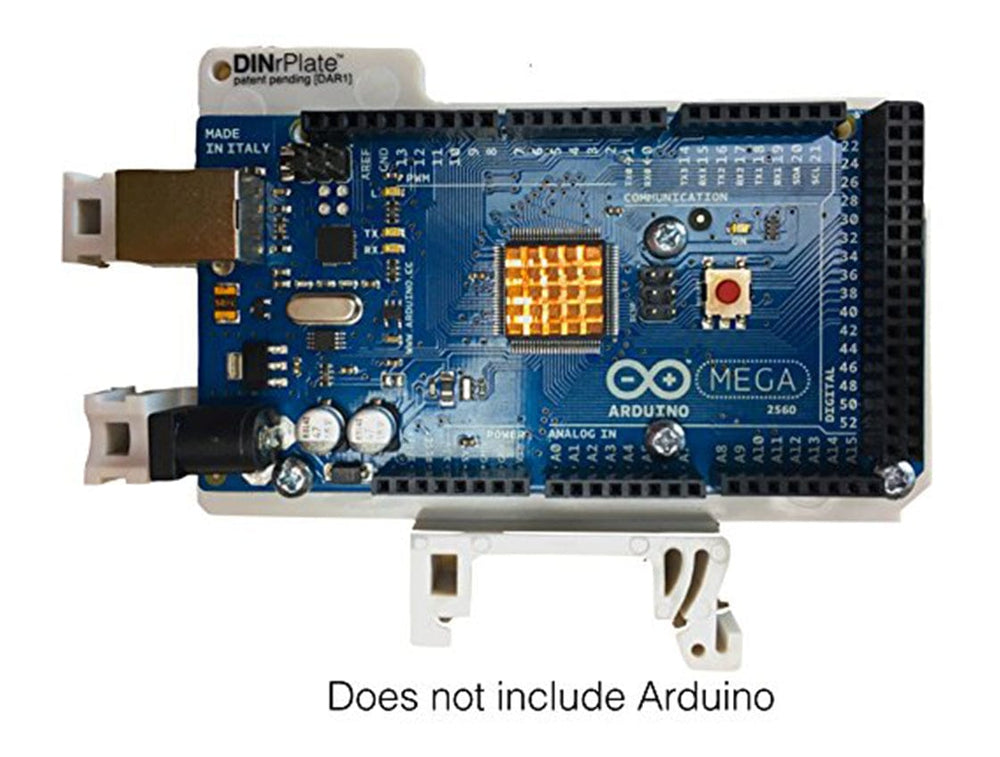 No more bulky DIN Rail cases for the Arduino Uno or Mega! The DINrPlate is a neat little slim line DIN Rail Mount for Arduino/Genuino Uno and Mega! It's formed of a single plate with mounting holes and strain relief for the USB and Barrel jack cables!
The DINrPlate Features:
Compatible with Ardunio/Genuino Uno and Mega
Includes base, and screws to mount board
Integrated strain relief for USB and barrel jack power cables, tie wrap included
Vertical design uses less DIN rail space (32mm)
Easy access to all ports and GPIO pins
Does not include Arduino/Genuino, USB cable, DIN Rail or micro SD.
Specifications
Industrial grey color blends in well with your other panel components for a professional look.
High quality Nylon 6/6 material is well suited for industrial environments.
Large 10mm DIN clip reliably grips rail and will not release without use of a screw driver.
Easy access to Micro SD card for maintenance.
Dimensions 7" x 4" x 0.5"
Installation Instructions:
Screw longer 12mm screws from backside until all the way in.

Attach Arduino board to base using included 12mm standoff's.

If using a shield, then attach to Arduino and secure with included 6mm screws. Note: Because of the clearance on arduino pin headers, not all screws holes can be used.

Insert either USB or DC cable for power.

Secure DC cable in place with included tie-wrap, and cut off any excess tie wrap.

Attach base to 35mm DIN rail.