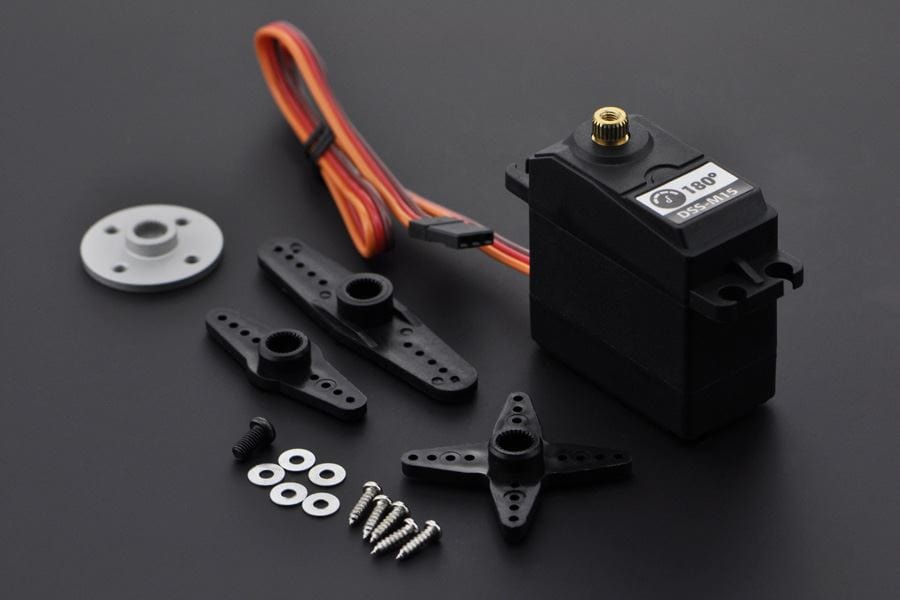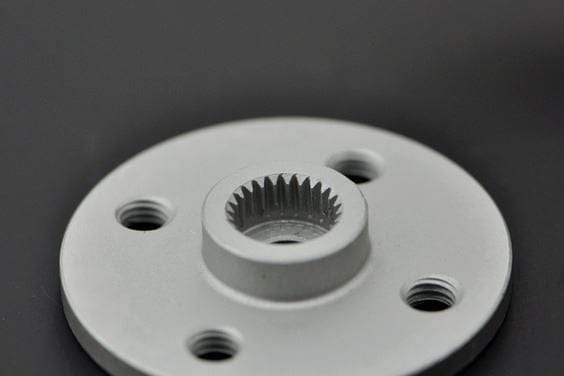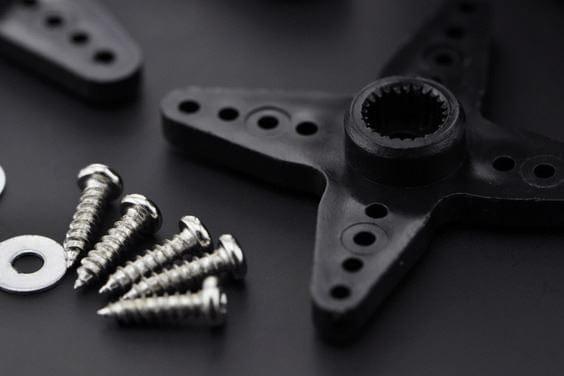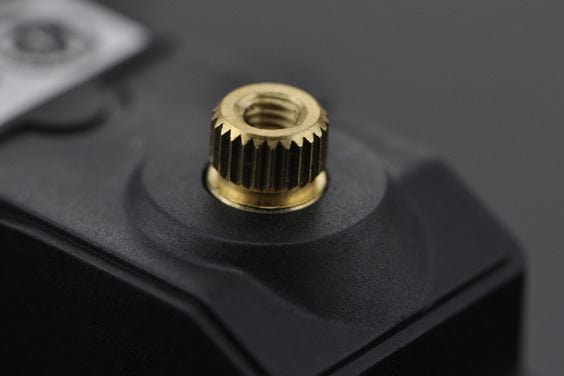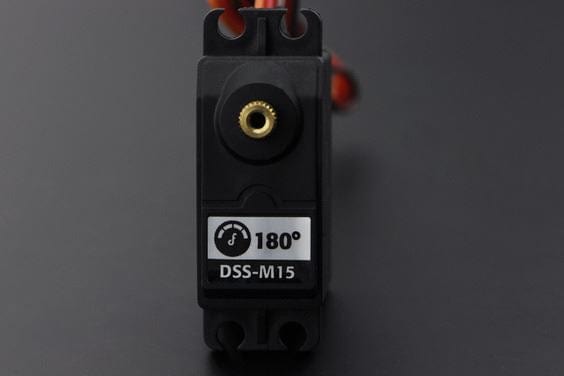 The DSS-M15 is a heavy-duty metal gear standard servo with 180°wide angle, high torque, improved stability and good durability.
Able to take in 6V and deliver a strong torque power of over 15Kg, this tough 180°servo will never let you down when you need it. Tested with high load capacity for 12 hours long, this DSS-M15 servo demonstrates a maximum torque of 18Kg without much vibration or heat.
In addition, we enclose carefully selected steering parts, including an aluminium alloy wheel and a long bracket to enhance servo performance.
Specification
Operating voltage
4.8-7.2V
Test Environment
6 volts
7.2 volts
Operating speed (without payload)
0.18 sec/60°
0.16 sec/60°
Quiescent current
80 mA
100 mA
Stall Torque
13.5 kg*cm
15 kg*cm
Stall Current
1.8A
2A
Standby mode current
4 mA
5 mA
Control signal
RC PWM
Pulse width range
500-2500 us
Neutral position signal
1500 us
Clockwise rotation
<1500 us
Operating frequency
50 - 330Hz (Arduino compatible)
Materials of gear
Metal Gear
Limited angle
About 180°
Connector wire gauge
28 PVC
Wire length
About 320 mm
Horn gear spline
25T /5.80
Geared ratio
310:1
Dimension
54.5 X 20 x 47.5 mm
Package Contents
DSS-M15 Servo x1
Metal round servo horn x1
X servo horn x1
long straight servo horn x1
Straight servo horn x1
M2*8 self-tapping screw x5
M2 screw washer x5
M3*6 screw x1