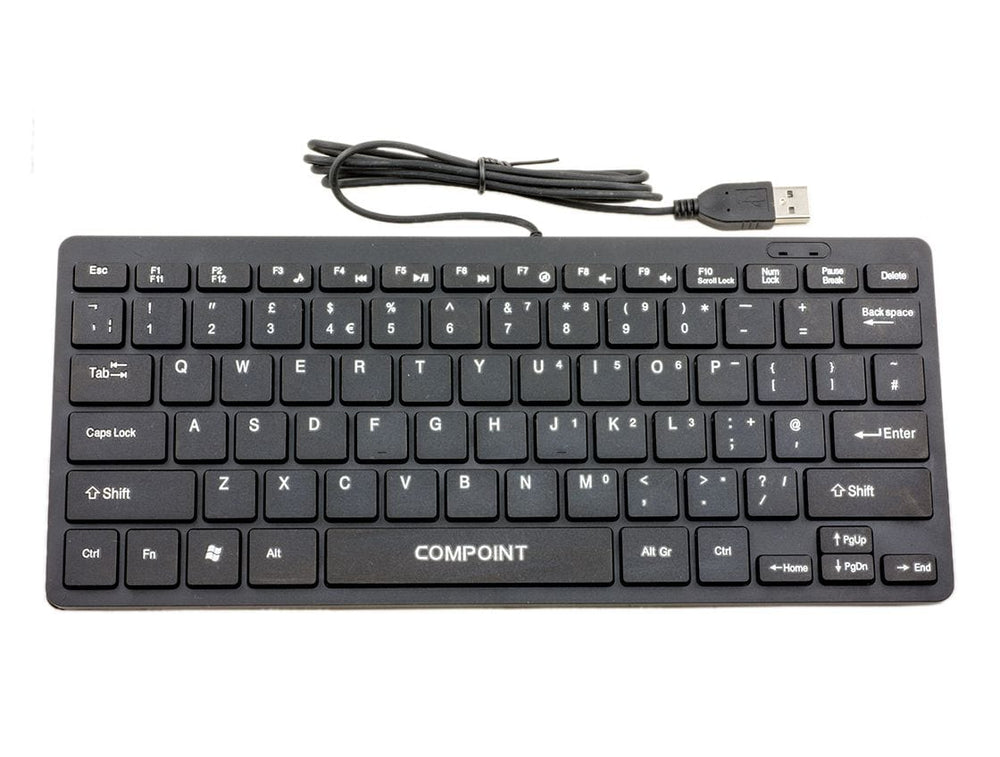 It's a compact wired USB keyboard at an excellent price! This one connects directly to the Raspberry Pi USB ports, and has been tested to make sure it's fully compatible!
We've chosen a high-quality, low profile version which accentuates a soft touch and tactile feedback for comfortable typing.
Note: Some keys, such as '\' aren't visible on this keyboard (like many compact keyboards) however can be entered using 'Alt' presses. For example, 'Alt GR + #' will type a \ character.
Features
Compact UK layout keyboard

USB connection with 1.5 Metre cable
Tested for compatibility with the Raspberry Pi
Number Lock and Caps Lock Lock Indication Lights
Low Profile Tactile Keys for Typing Comfort
CE, FCC and RoHS Compliant
Comes Retail Packaged
Non-slip Rubber Feet Pre-Assembled