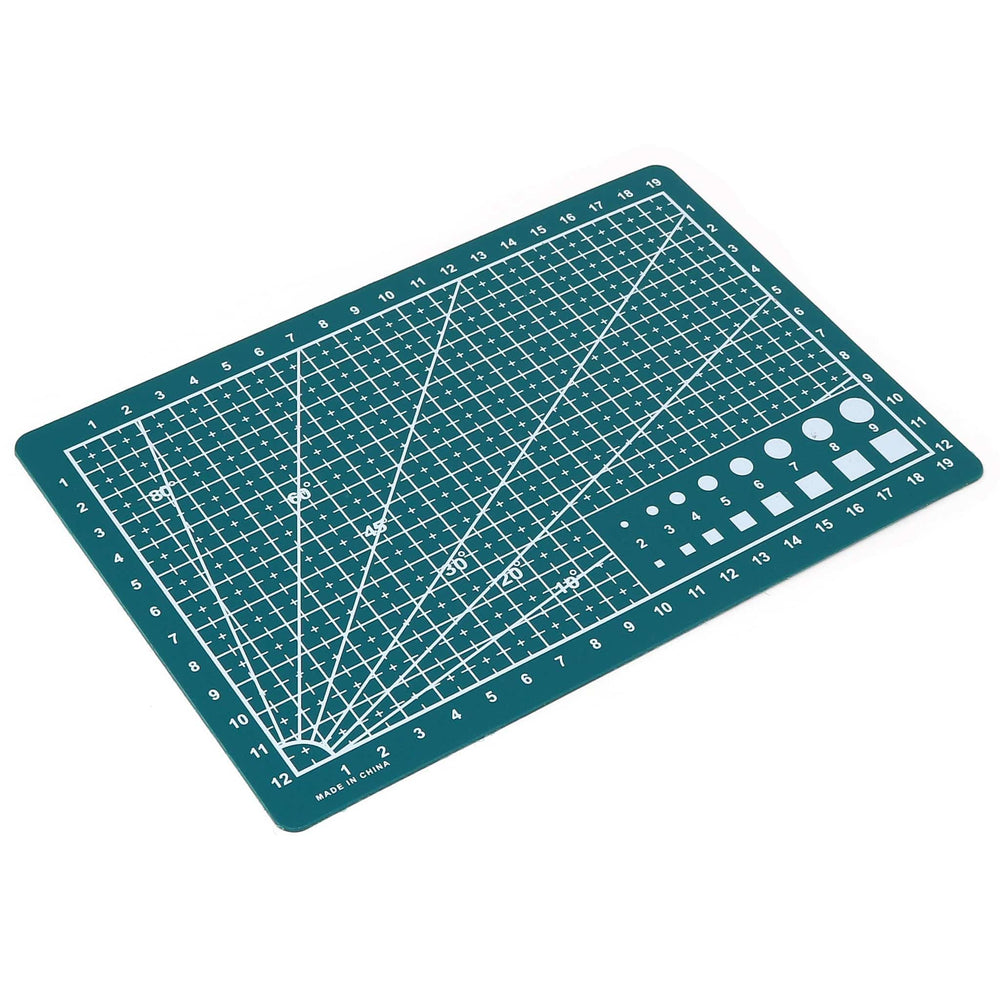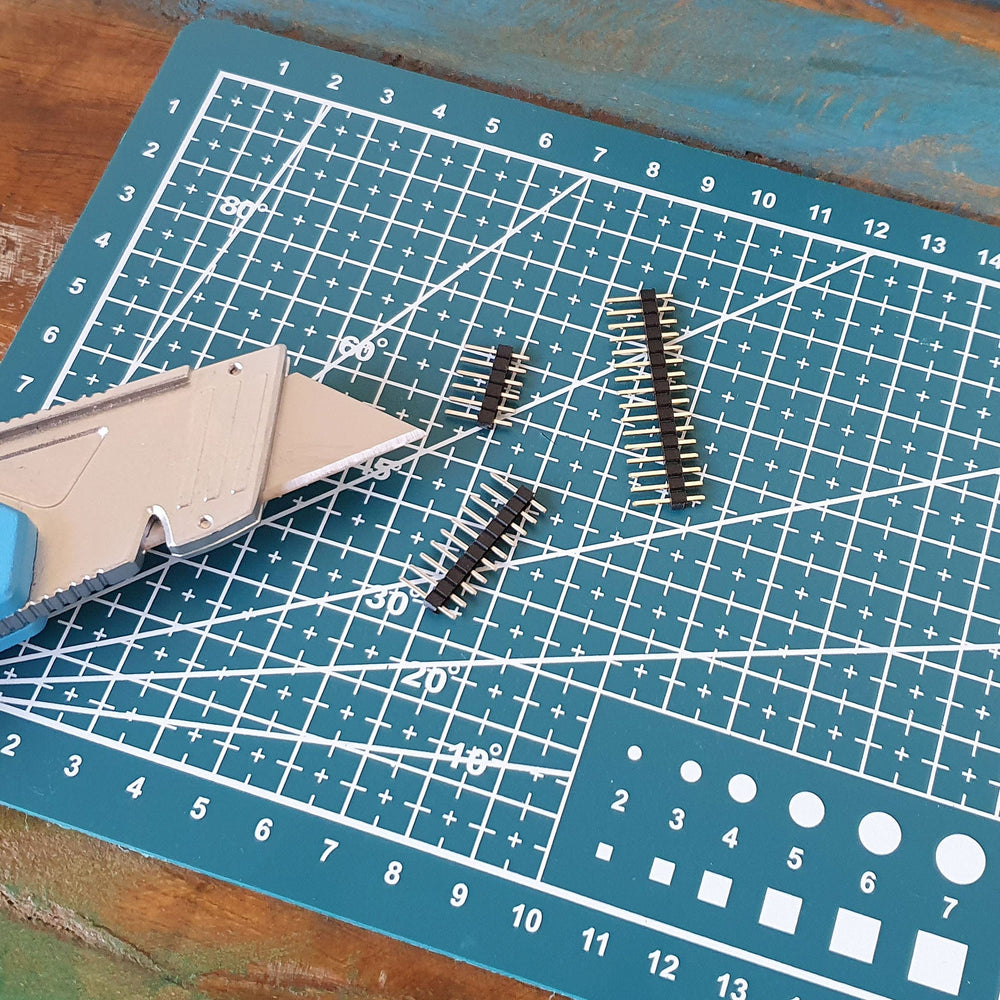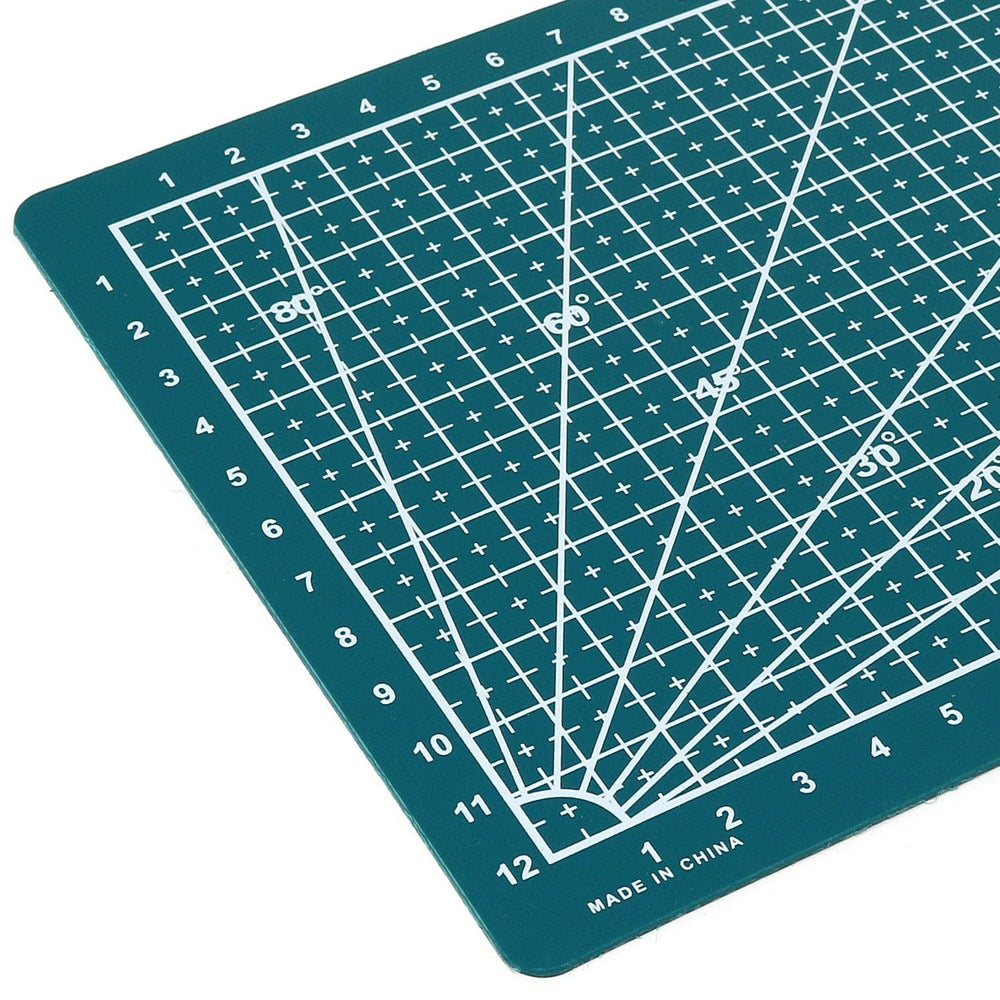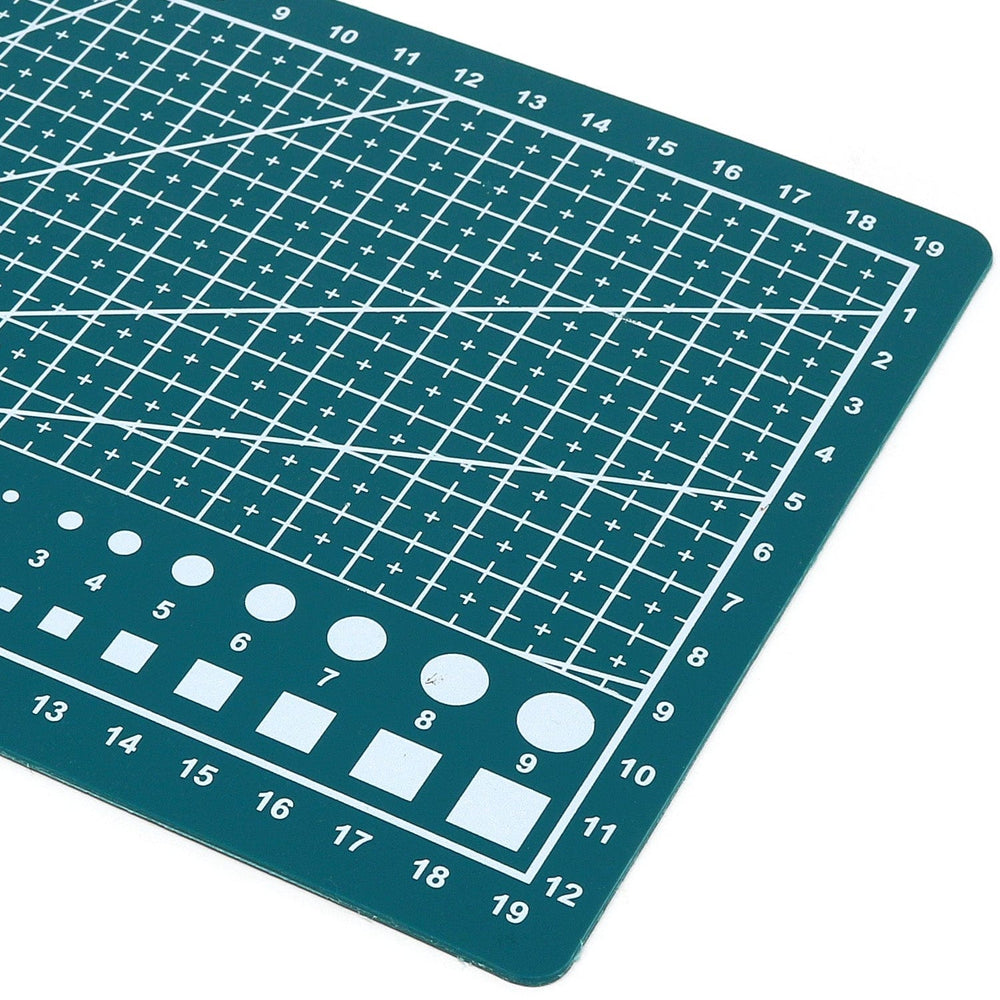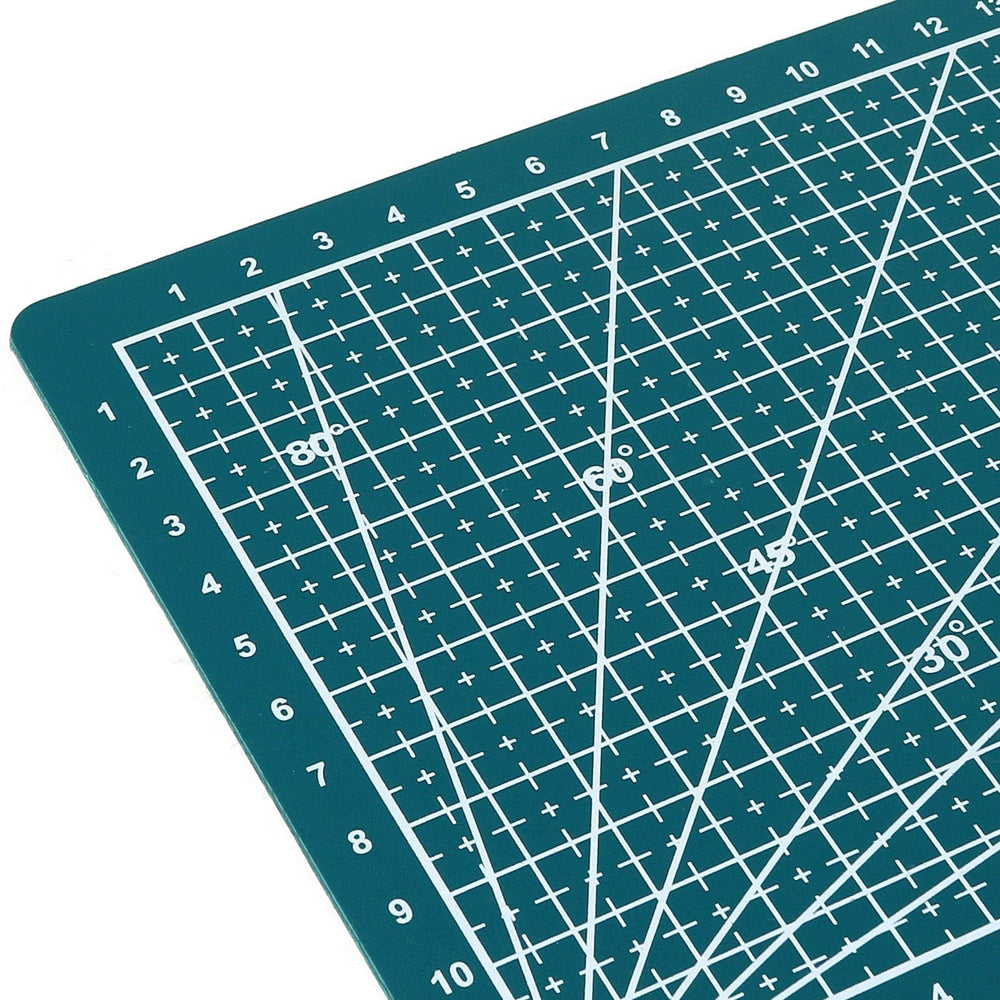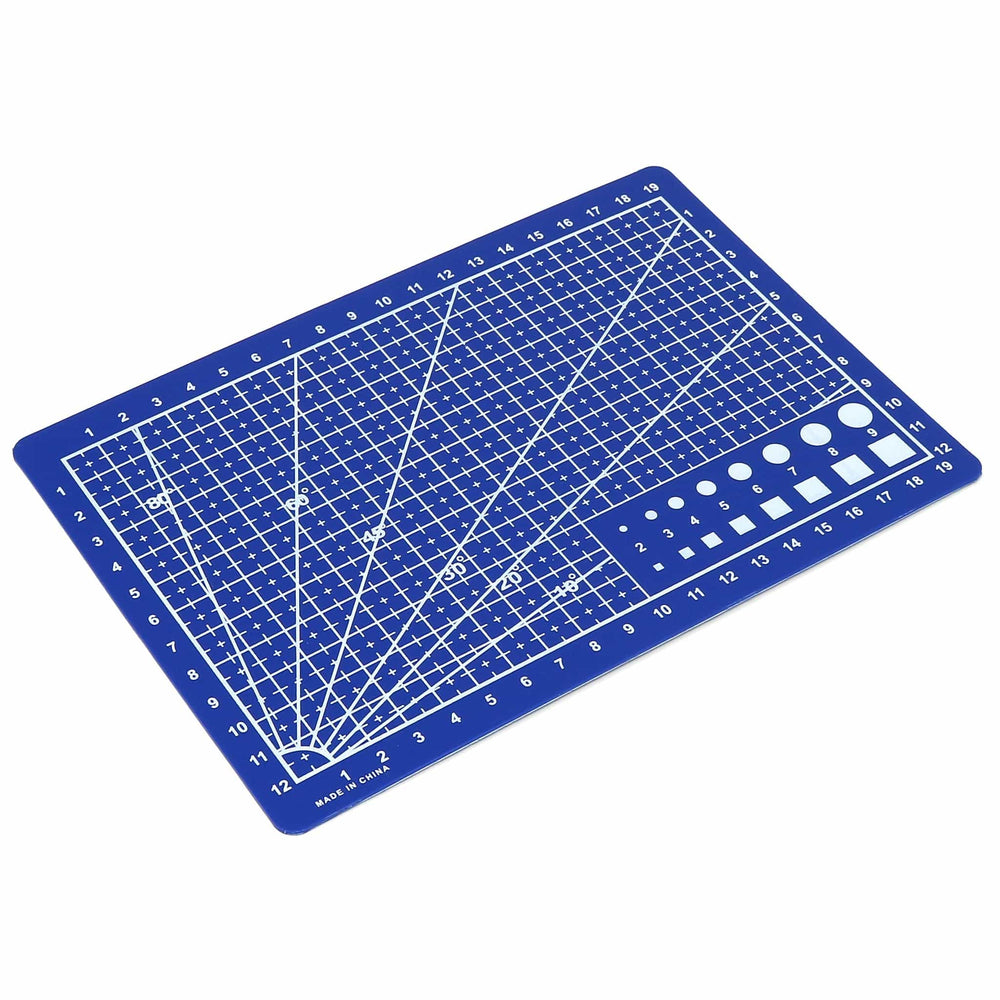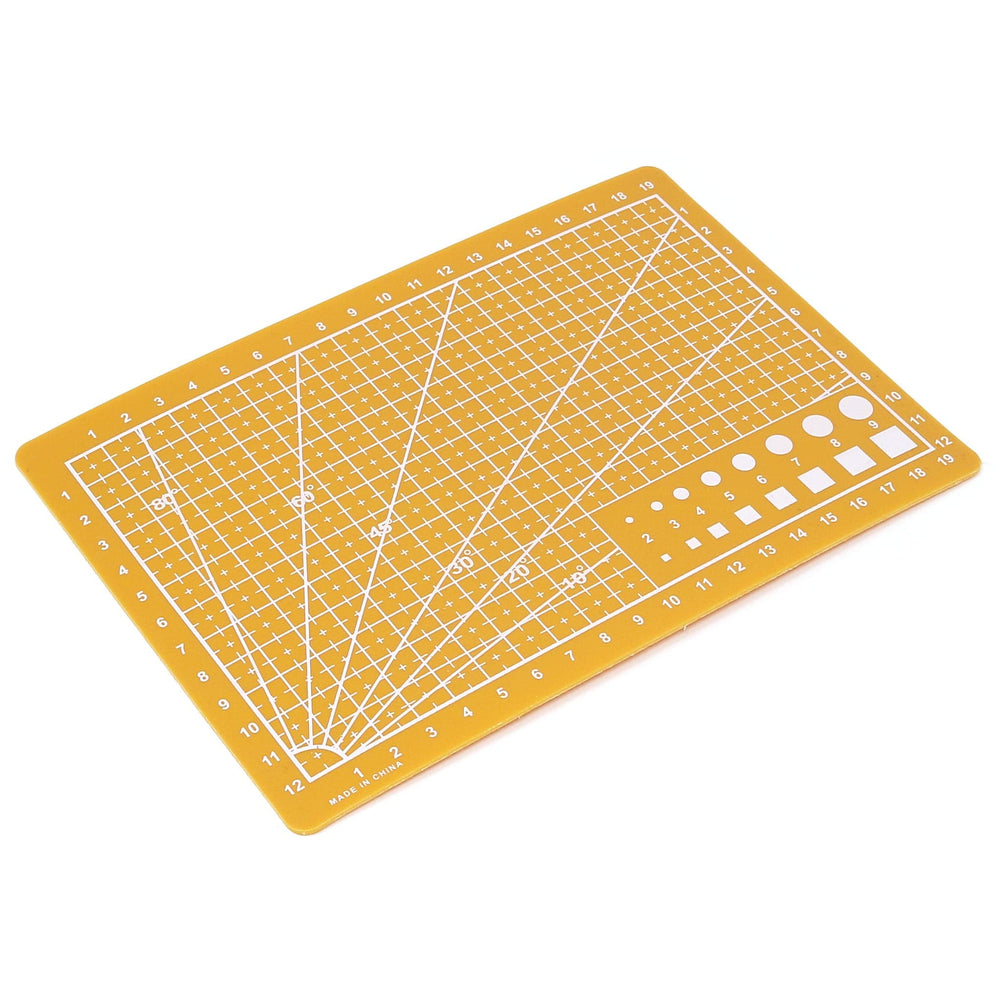 These mini A5 cutting mats are really convenient on your desk, in your workshop, at work or even in your bag - light, compact and ready to go whenever you need to make sharp cuts.
We've all been there, we "just need to cut a few header strips" and before long your desk is damaged or you've sliced through half of your notepad! Most makers don't have the workspace available for traditional large cutting mats, so these A5 versions are really handy to have stashed in your drawer or bag. Just pop it on top of your notepad, make your cut, and then tidy it away again.
Each PVC mat is around 1.5mm thick and has a ruler scale (good for approximate work - get your calipers out for exact measurements), angles, hole sizes and a handy grid. The mats are available in three colours: Green, Blue and Yellow. You will receive one mat per purchase - select the colour before adding to your cart.
Note: The underside of the mat is smooth without grip, so we recommend laying this on a non-slippery surface (a notepad, old rag, silicone soldering mat etc) to ensure safe and accurate cutting.