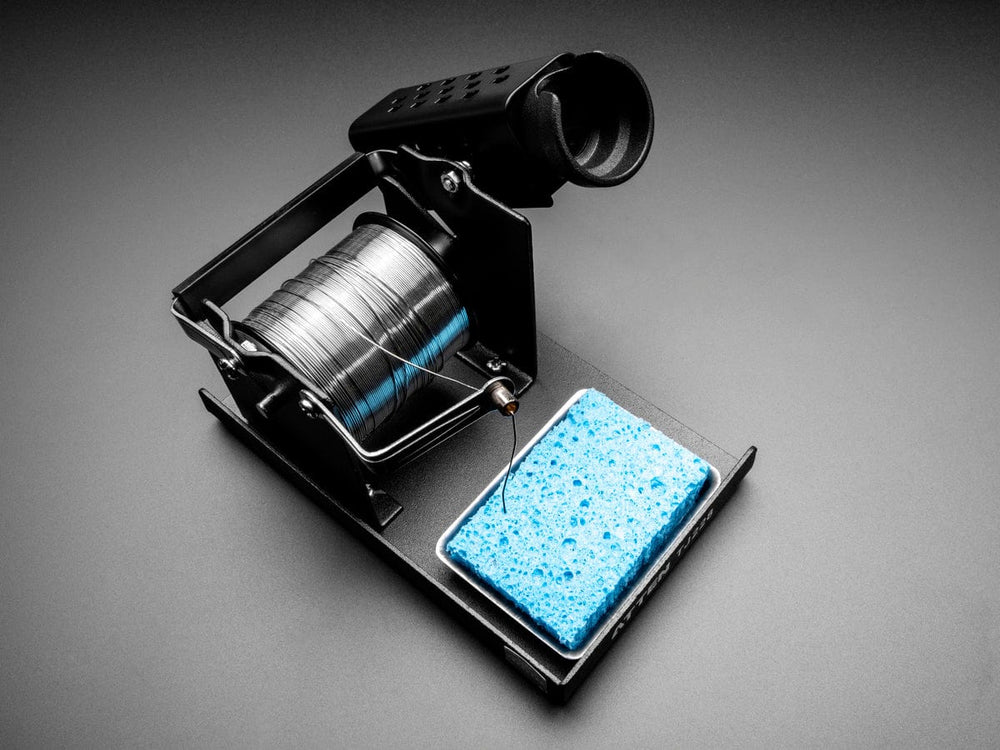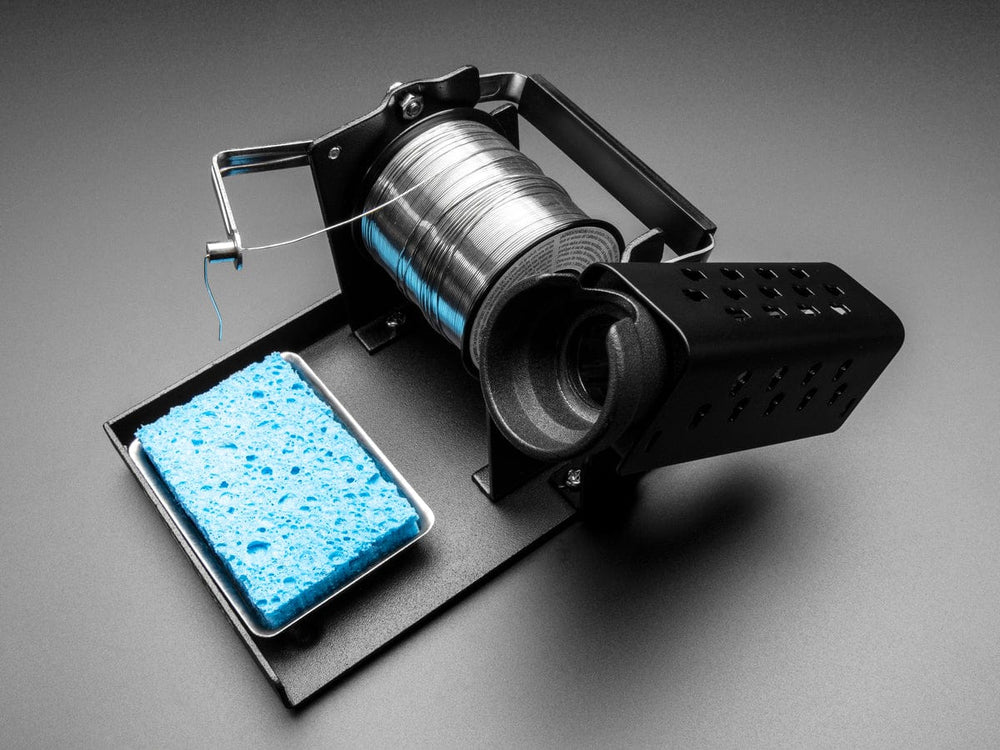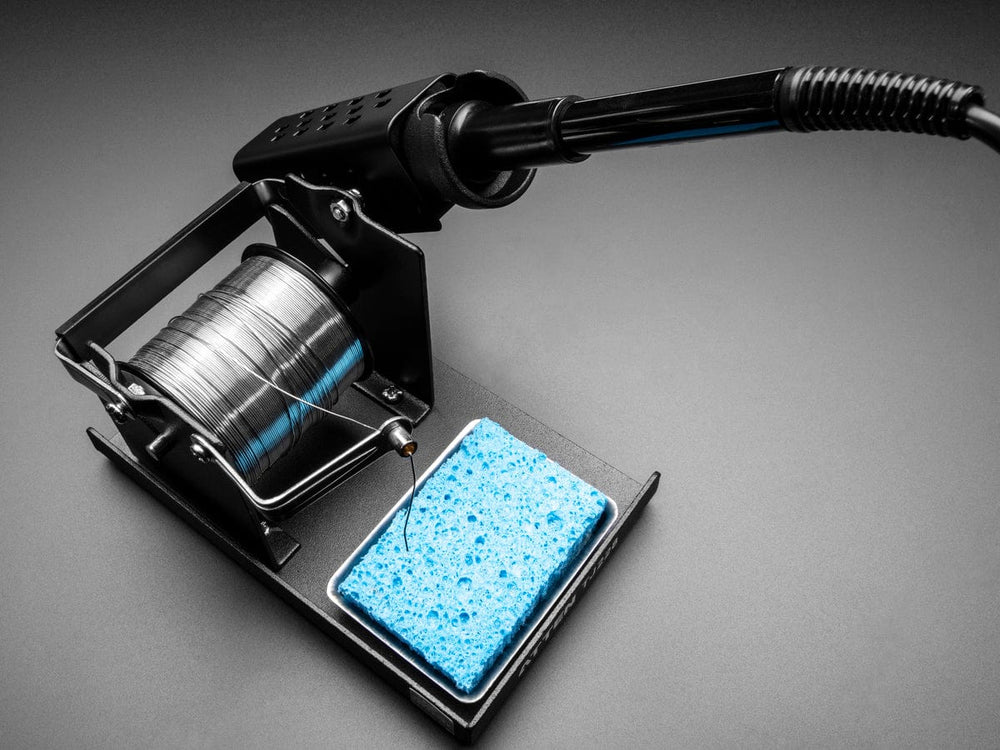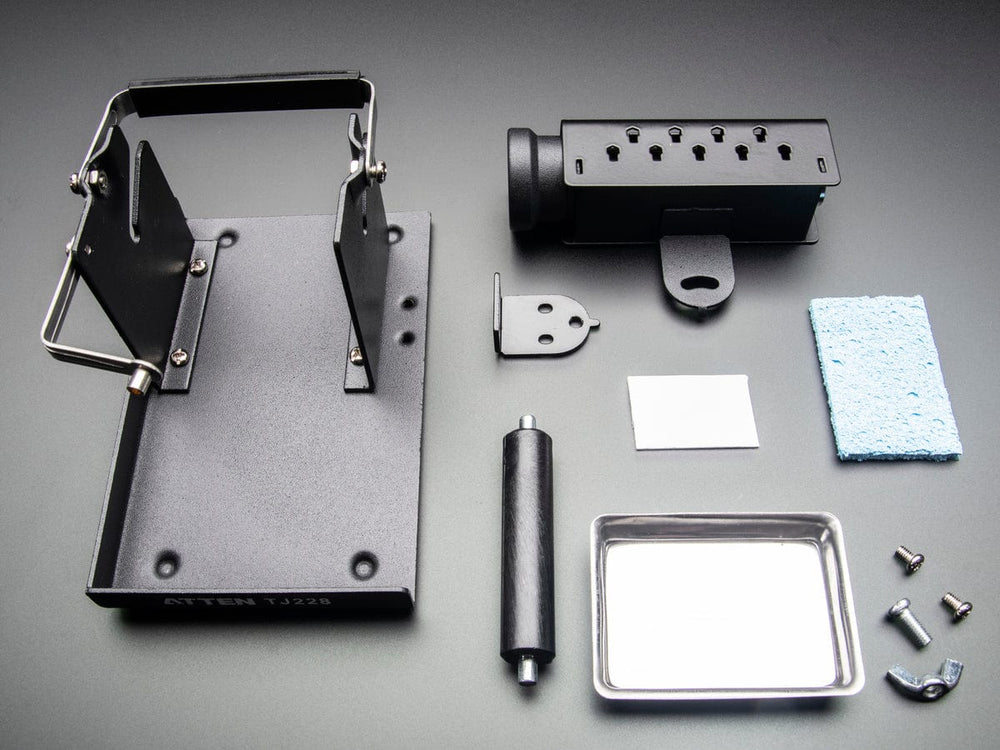 This is such a sweet soldering stand, we had to carry it in the shop. It comes with a nice heavy metal frame, a double-wrapped soldering iron tube to keep your hands safe, a removable sponge and (best of all) a solder roll holder! Upgrade your setup for some luxurious soldering action.

Comes with the metal stand, and sponge. Take a few minutes to put together with a screwdriver. Doesn't include a soldering iron or solder!

Fits every soldering iron we could get our hands on, from the high end Metcal to the entry-level "plug and go" models.
Technical Details
Revision History:
As of July 10, 2020 we've updated this holder to an ATTEN model, it works just as well but looks a little different