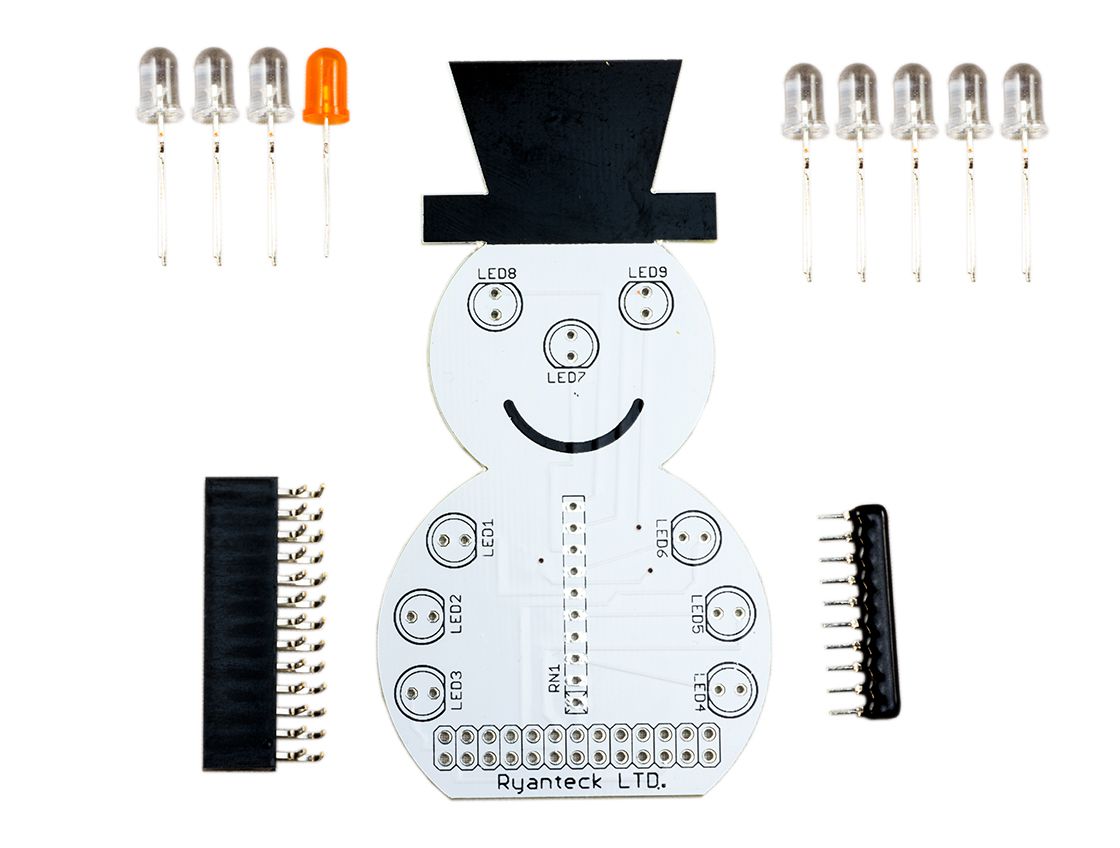 Ryanteck SnowPi - Summary
Here you will find links to all of the documentation below.
Please note that documentation is in the process of being written and should be completed by the 29th of November. We've prioritised getting the hardware out and doing the documentation after as this is the quickest way of getting it all out to you.
The programming instructions are subject to change if modifications are made to any of the software used such as GPIO Zero.
We've also created a guide detailing an outline for any programming language.
Below is also two pictures of the Snow Pi with the numbers to use for each LED.
One is in the BCM Scheme and the other is the BOARD / Pin scheme. We recommend BCM for most languages or PIN for the original ScratchGPIO.