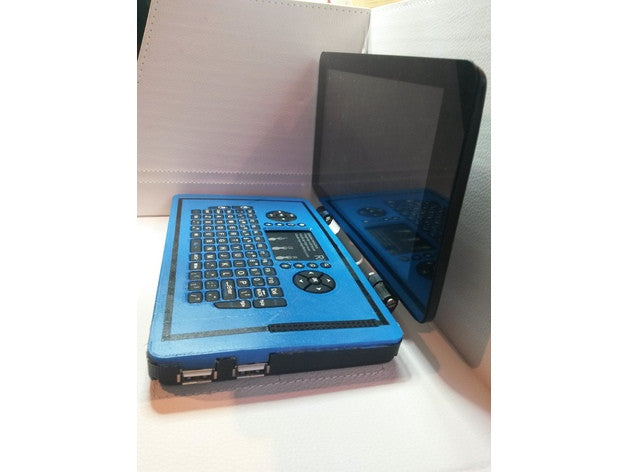 Raspberry Pi Roundup featuring a mini Pi laptop, a sequencer and a network printer server tutorial
Mini laptop
Here's a lovely project for those with access to a 3D printer: a laptop using the official 7″ screen for display. Surferboy has uploaded 3D printing files for this project which uses a Pi 3, a Rii keyboard and the official display which is a mini-laptop perfect for taking with you. All it really needs is a battery to make it fully portable! Take a look at the files on Thingiverse.
Synth
The R-MONO Lab is a 'recreational club' based in Hamamatsu, Japan. They've taken a Raspberry Pi 3 and put it inside a Roland K-25m, a tiny MIDI keyboard and called it the S³-6R. Snappily named, it has the following features:
Original-Uniq Phase Control and Phase Modulation Synthesis (αα-Phase Modulation)
Also features envelope generator and LFO dedicated for phase modulation.
High-Resolution (24bit/96kHz), 6-Polyphonic
(5-Polyphonic when using Super Oscillators)
Oscillator types (including Noise)
Phase Mutator
Pre / Post Clipper
You can read more about it on their Tumblr blog and see a video of some of the demo sounds below (and yes, it is silent to start with). They're not, unfortunately, planning on releasing schematics and software to the public (booo) but it is a pretty nifty project.
Network printer server
Gus over at PiMyLifeUp has done a comprehensive tutorial on using the Pi as a network print server. He uses a piece of software on the Pi called CUPS and shows you how to configure it to achieve the correct result. I've done this myself and it's a great way of re-purposing a non wifi printer so that anyone on your network can use it. Read the tutorial here.