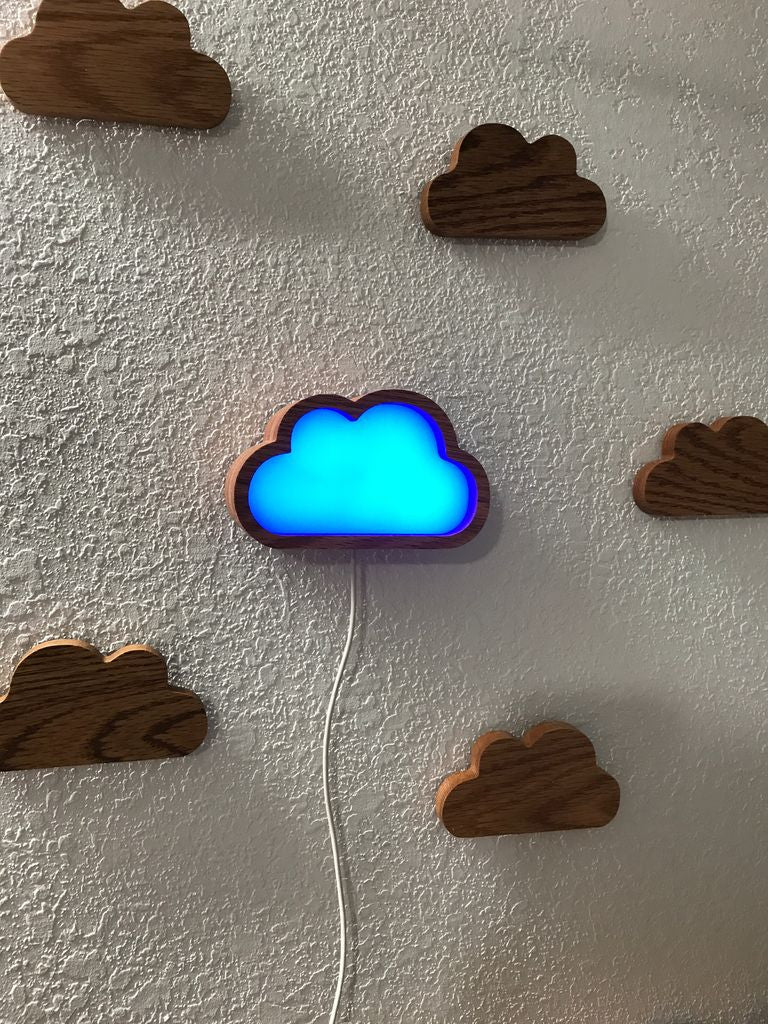 Raspberry Pi Roundup - a weather forecasting cloud, simple camera streaming software and Pi Wars 2018
Weather Forecast
Kirby has created this lovely weather-forecasting cloud from a Raspberry Pi Zero W. The cloud is made from wood and houses the Pi Zero W a strip of Neopixel-like LEDs. The software uses the Yahoo Weather API to collect data and then changes the colour of the LEDs accordingly. It's a lovely project and you can read more about it over on Instructables.
Camera Stream via Docker
Docker is a way of packaging up software into an image, much like Raspbian is packaged. However, Docker images are installed on top of your operating system.
Alex Ellis' tutorial helps you to get your Raspberry Pi and camera module streaming online to YouTube. Normally, there's a lot of software set-up involved with this, but Alex has packaged it all up as a pre-built Docker image, saving you the bother. All the instructions are available on Alex's blog.
Pi Wars
The organisers of Pi Wars (that'll be me and Geeky Tim!) have just announced the possibility of a 2018 competition! Currently, we're trying to gauge interest and find out how many teams are likely to enter. Rules will be similar to last year (especially in terms of permitted robot size) and we are again hoping to generate enough interest to hold it over two days in April.
If you are interested in forming a team, building a robot and joining us in Cambridge for the event, please Register Your Interest.
Last year, we had teams competing from as far as Switzerland and New Mexico, making it a truly international competition!