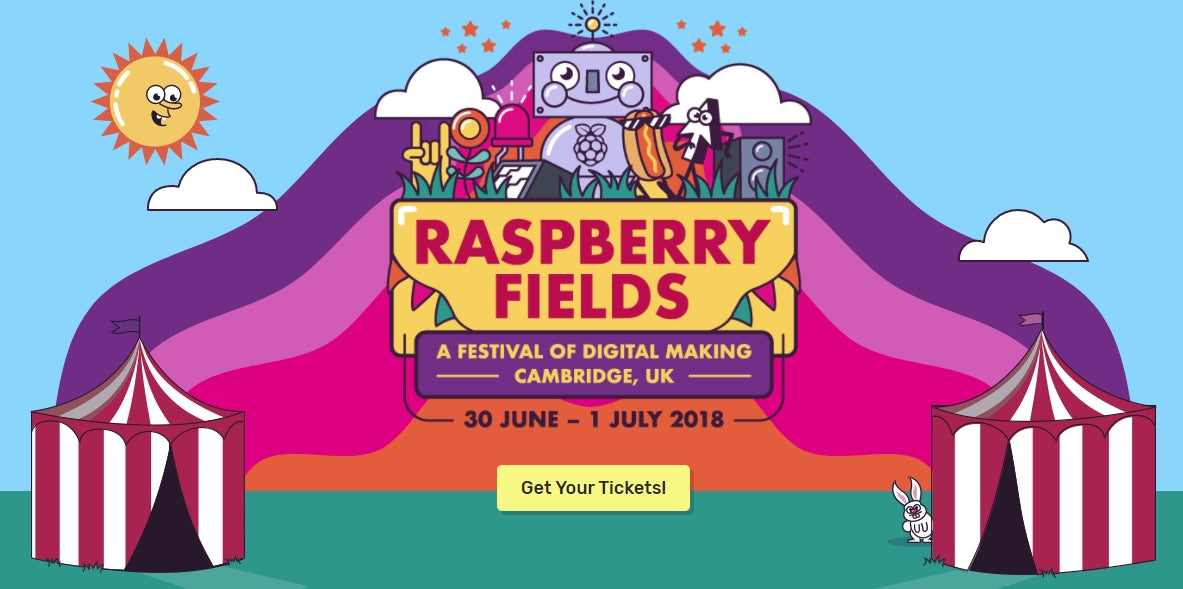 Raspberry Pi Roundup - a summer Raspberry Pi Festival, a bundle of books and using tiny OLED displays
Raspberry Fields Festival
Raspberry Pi have announced this year's get-together for digital enthusiasts – Raspberry Fields. This (non-camping, and not in-a-field!) event will be held over the weekend of 30th June-1st July at Cambridge Junction, where last year's Birthday Party was held. There will be a mixture of talks, performances, show-and-tell, marketplace and workshops at the event. Tickets are £5 per day and free for under-16s. You can get tickets from The Junction here.
They're also asking for volunteers to be involved with marshalling, running workshops and doing show-and-tell. So, if you're interested, please use this form to register your interest. (Volunteers and other contributors get free entry… though how this will be managed is another matter because last year there was a lot of confusion).
Humble Bundle
the latest Humble Bundle book deals, and they are great bundles to grab! They're all Wiley books, so the quality is excellent.
For $1, you can get:
For $8, you also get:
Arduino for Dummies
Arduino Projects for Dummies
Arduino Sketches: Tools and Techniques for Programming Wizardry
Raspberry Pi Projects for Dummies
For $15, you also get:
Electronics for Dummies
Adventures in Raspberry Pi (3rd edition) – fantastic

beginners' book
Exploring Beaglebone
Exploring Raspberry Pi – fantastic more advanced book
Raspberry Pi User Guide (4th edition) – by Eben Upton and Gareth Halfacree – also quite wonderful
The Humble Bundles are available for the next few days and can be bought here.
Small OLED displays
I bought one of these from eBay for less than £5 plus postage. It is a 0.96″, 128×64 pixel OLED display. These things are really tiny, but useful if you're after something to display status information. You can read how to display to them from Python over on Raspberry Pi Pod.