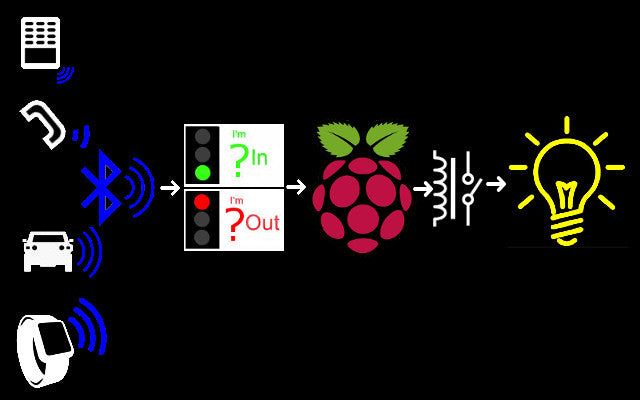 Raspberry Pi Roundup - 10th August 2016
Fumbling in the Dark
The bloggers over at WhiskeyTangoHotel have been investigating home automation solutions. They've come up with a Raspberry Pi-based solution which detects, via Bluetooth, the presence of a device (in this case an iPad) and switches on some LEDs to save the house owner from fumbling in the dark looking for the light switch. After a while, the Pi triggers a relay to turn the lights on automatically. Find out more and see how they did it here
Cross-Curriculum
Eastlea Community School, located in the London Borough of Newham, recently ran a whole-school activity day which featured a variety of computers and micro-controllers, including the Raspberry Pi. Clive Beale from the Raspberry Pi Foundation was invited along and you can read his account of the day, including an encounter with a Raspberry Pi Weather Station, on the Raspberry Pi blog.
Enviro pHAT
Jamie Bailey has written a great review of Pimoroni's Enviro pHAT. He's evaluated the sensors on-board and has then integrated them, using Python, with the Initial State dashboard. He's used the temperature sensor and accelerometer to provide data and has then graphed the results. It's a great example of how to use this great new add-on board with the Initial State Internet of Things platform.
You can buy the Enviro pHAT from The Pi Hut.
Miniaturisation
DaftMike has created a miniaturised version of the classic NES (Nintendo Entertainment System) and used a Raspberry Pi to play retro games. At 40% of the original size, this is a lovely small build accomplished using a 3D printer. He has used an NFC reader to read mini cartridges which tell the Pi which game to play via an Arduino which actually reads the built-in tags. He added functional buttons and also adapted a gaming controller to communicate with the system. It really is a lovely build and you can read more about it here, on Mike's blog.