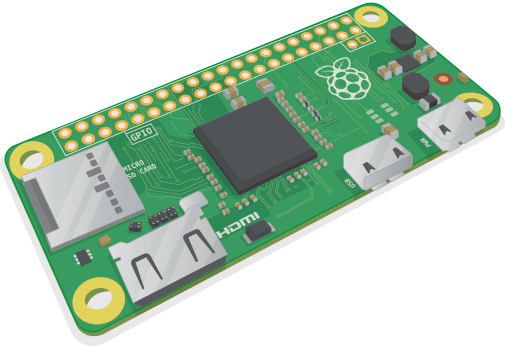 Raspberry Pi Roundup - 8th March 2016
The Big Birthday Weekend is over! Let normal service resume!
Zero Availability
Gareth Halfacree has interviewed Eben Upton, CEO of Raspberry Pi Trading, and has got some much sought-after answers about the much-debated question of Raspberry Pi Zero scarcity.
Eben explains that, because the Zero is produced by Raspberry Pi rather than by distributors RS and Farnell, they haven't been able to easily ramp-up production. Raspberry Pi is, after all, a small player in production compared to these distribution giants and so progress has been a little slow. Eben has also said that in "the past couple of days" he placed an order for 150,000 Zeros with the aim of evening out production at 50k per month. This should hopefully deter those unscrupulous resellers who were buying Zeros one at a time and selling them on for exorbitant amounts.
You can get the full story by reading the full MagPi article here.
Motor control
PiBorg, the small company based in St Ives, Cambridgeshire who created theDoodleborg and Diddyborg robots (as well as lots of other boards, bots and, of course the excellent turntable at this year's Pi Wars), have this announced the launch of their first Kickstarter campaign. The campaign will raise funds for the development and production of the ZeroBorg. The ZeroBorg has the following features:
Very small – only slightly larger than the Zero.
Can control four motors (or two stepper motors) independently – as shown in the picture above.
4 H-bridges.
An on board fast blow fuse at 5A,
Designed to run off a 9V power source (max range 2.7V to 10.8V. To power the Pi Zero 7V minimum),
2 analogue inputs, which are great for sensors,
I2C communication, allowing daisy chaining to other boards,
Fully soldered and ready to use.
Pledges start at £15. Visit the campaign for more details and to pledge here.
Node.js
Dave Johnson from San Diego has written a guide on installing Node.js on the Pi. It takes you through first principles like writing the SD card and configuring the Pi before moving onto the Node.js installation itself. It's a nicely written guide with lots of screenshots. Take a look at it here.