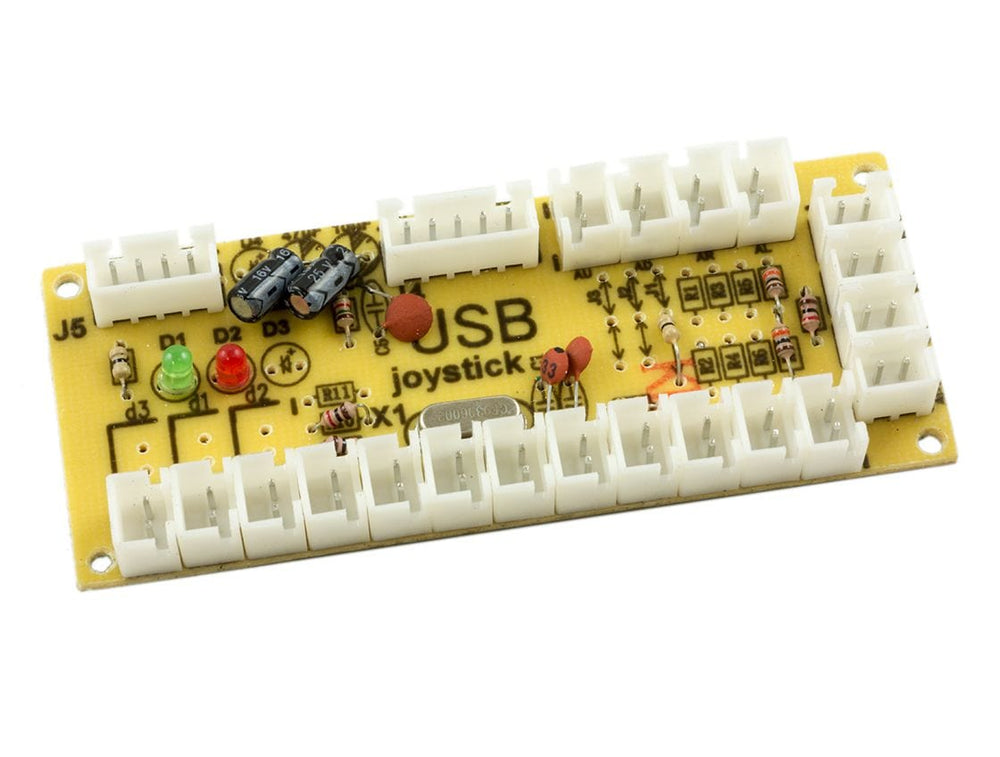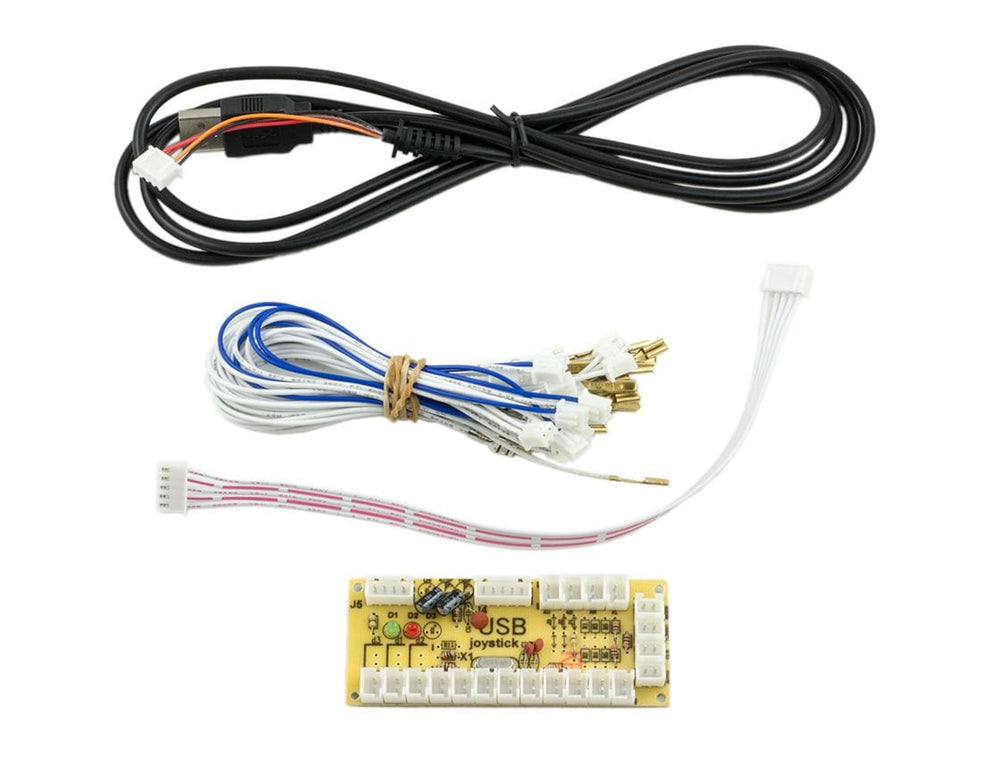 Looking for a Rasberry Pi compatible encoder for your Arcade Project? The Zero Delay USB Arcade Encoder is what you need!
It's a fully compatible plug n' play solution, simply plug in your joystick and buttons into the encoder, plug the USB cable into the Pi, map your buttons in RetroPie and away you go - it really is that easy!
You can use multiple encoders at the same time, so they're great for multiplayer arcade machines! This set includes all wiring hardware required to connect a 5 pin joystick and up to 16 buttons (12 x unmapped, 4 x pre-set).
Features
"Zero Delay" Lag-Free USB Encoder
Plug and Play USB Encoder
Fully Compatible with Raspberry Pi (in addition to Windows/XP etc.)
Includes Wiring Loom

USB to Microcontroller
1 x 5 Pin Joystick Loom
16 x 2 Pin JST Button Wires (JST XH 2.54)

Encoder Inputs

1 x 5 Pin Joystick Input
1 x 10 Pin Joystick Input
12 x Unmapped Button Inputs
4 x Hardware Preset Button Input

AUTO - For autofire
TURBO - For rapidfire
CLR - Clears AUTO/TURBO
MODE - Sets thumb-joystick mode

Dimensions: 85mm x 35mm x 10mm