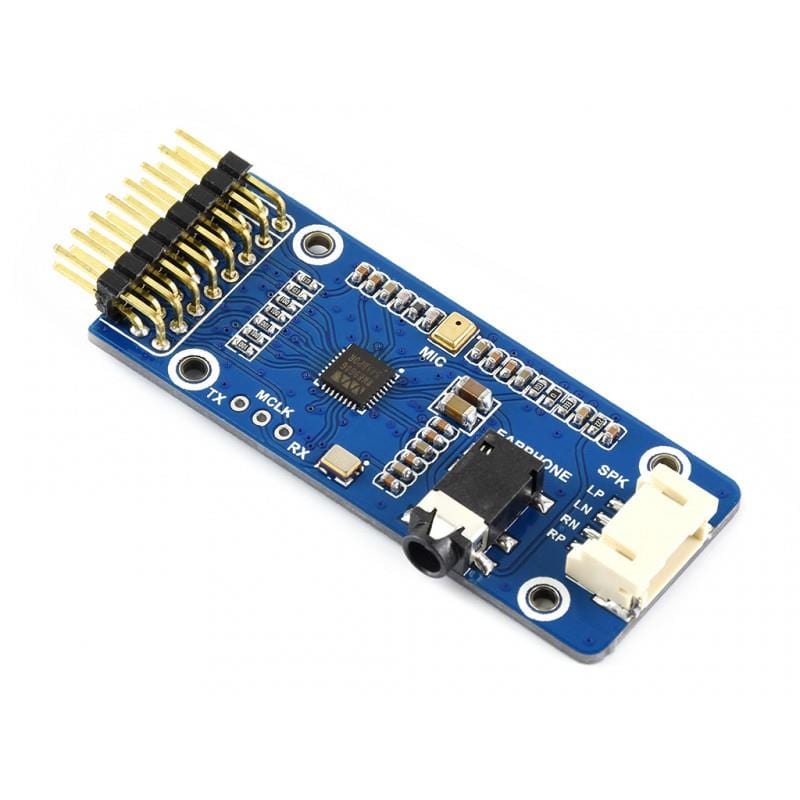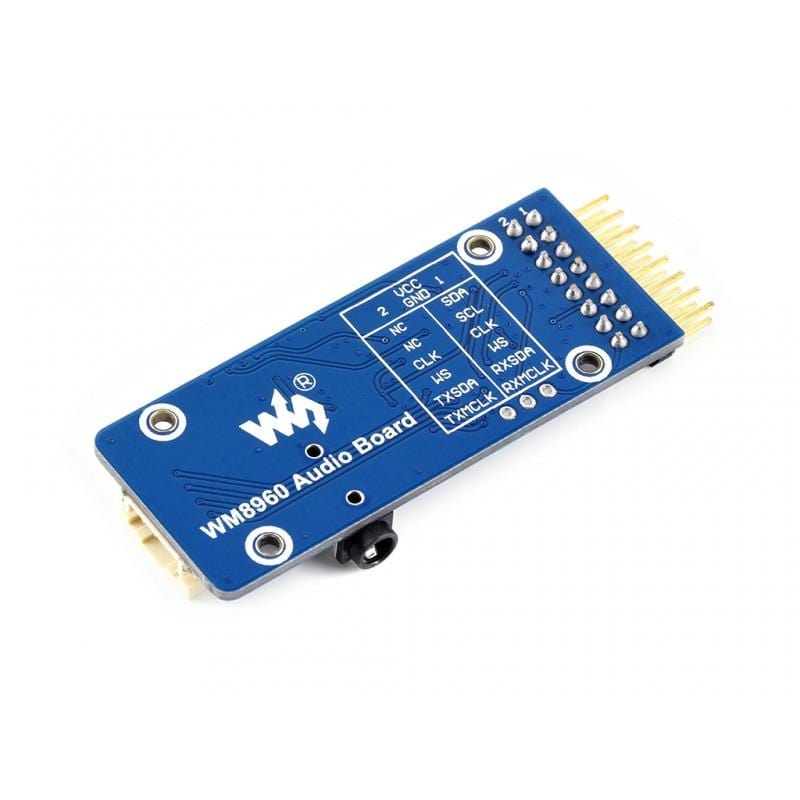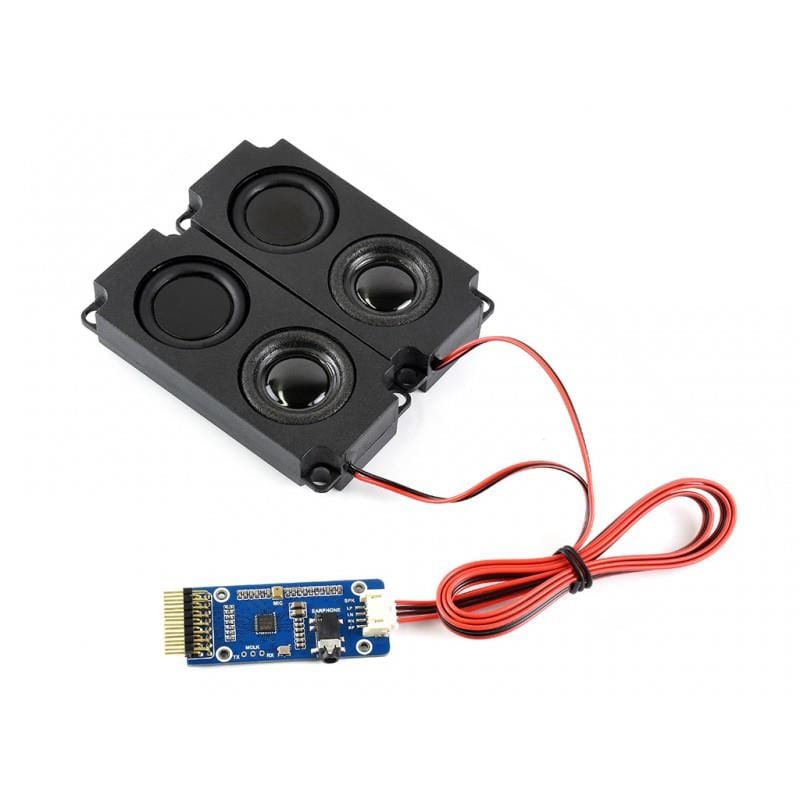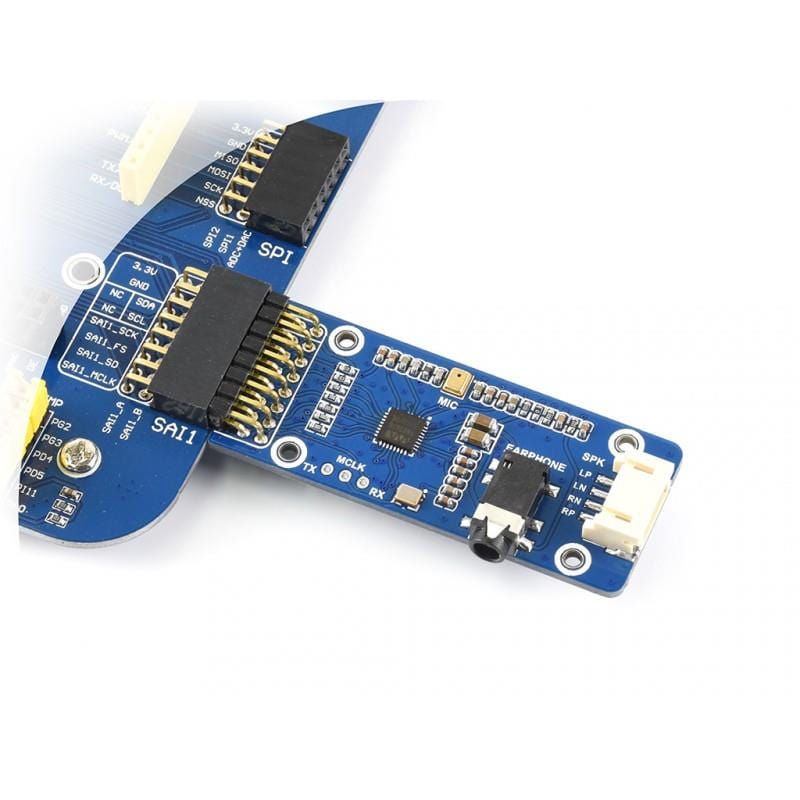 This low power audio module is based on WM8960, supports stereo encoding/decoding, supports sound recording, and can directly drive speakers without the need of an additional amplifier.
This module is great for use in microcontroller-based projects as well as with the popular SBCs on the market today and would be perfect in your next Raspberry Pi, Arduino, or Adafruit Feather HUZZAH project. 

Online development resources are available, which include wiring guidance and example code, with additional information being found on the Product Wiki & Manual.
Features
Integrates a high-quality MEMS silicon Microphone
Onboard standard 3.5mm 4-segment earphone jack, allows sound recording via external earphones with integrated microphone
Onboard dual-channel speaker interface directly drives speakers
Supports common audio sampling rates such as 8/11.025/22.05/44.1/48KHz, etc.
Supports sound effects such as stereo, 3D surround, etc.
Comes with development resources and manual (STM32 examples for playing, recording)
Specifications
CODEC: WM8960
Operating voltage: 3.3V
Control interface: I2C
Audio interface: I2S
Audio format: WAV
DAC signal-noise ratio: 98dB
ADC signal-noise ratio: 94dB
Earphone driver: 40mW (16Ω@3.3V)
Speaker driver: 1W per channel (8Ω BTL)
Resources
Package Contents
Dimensions