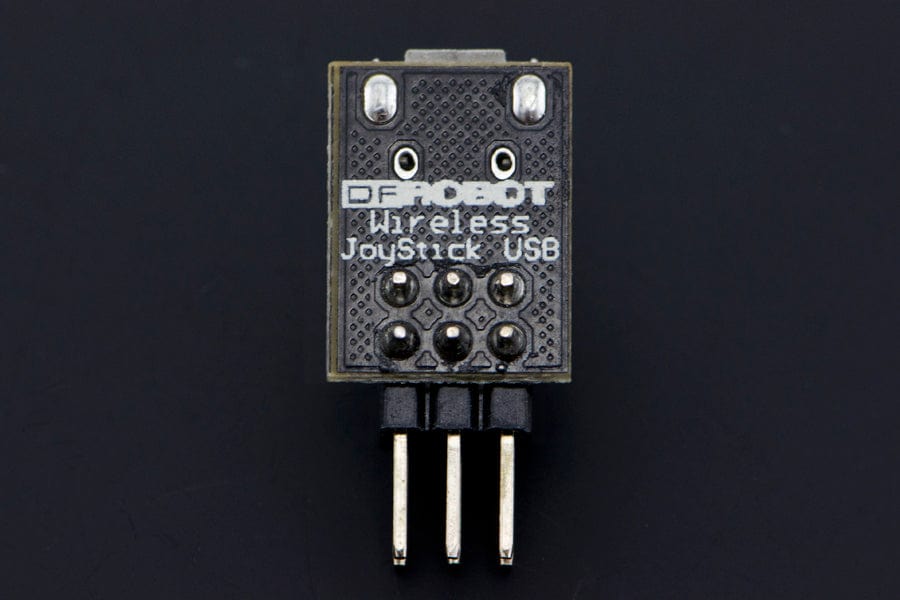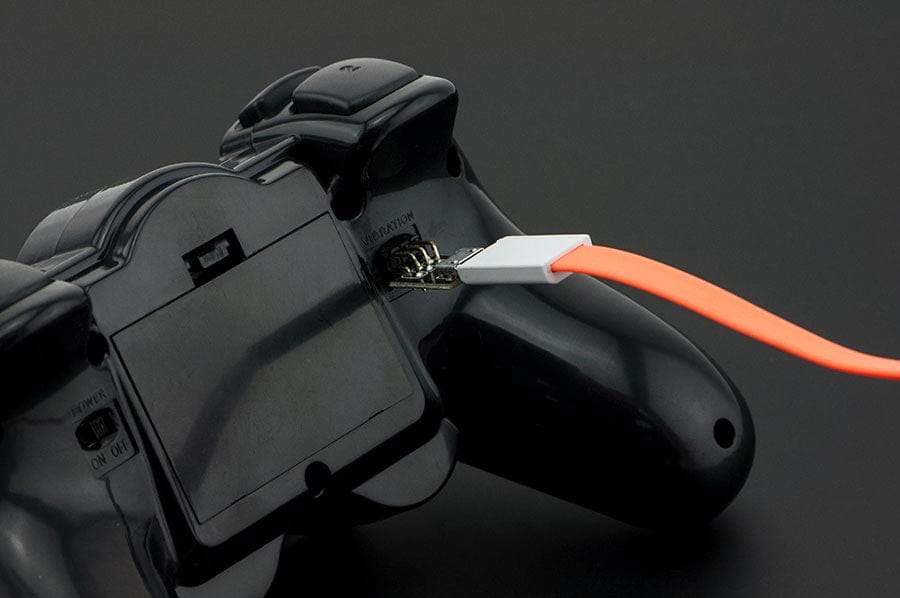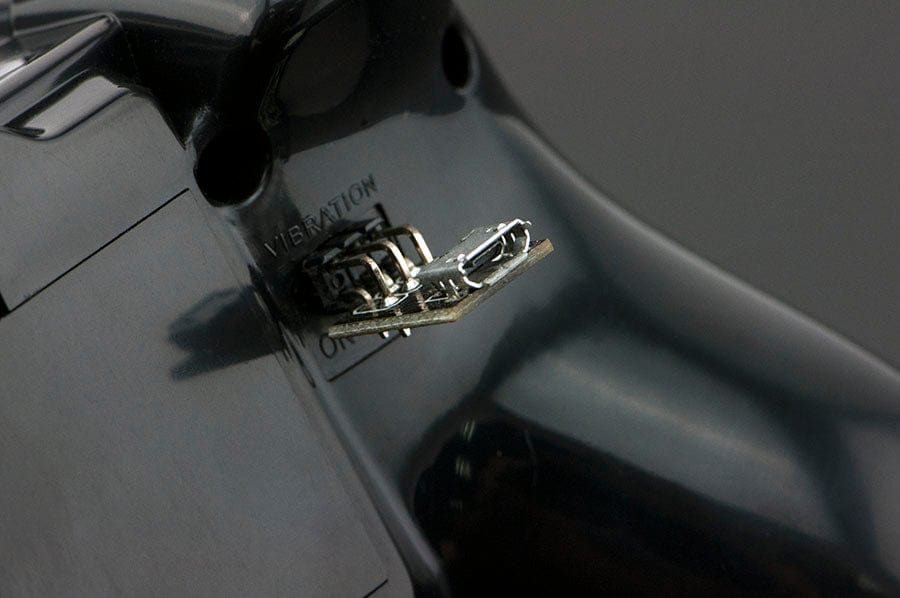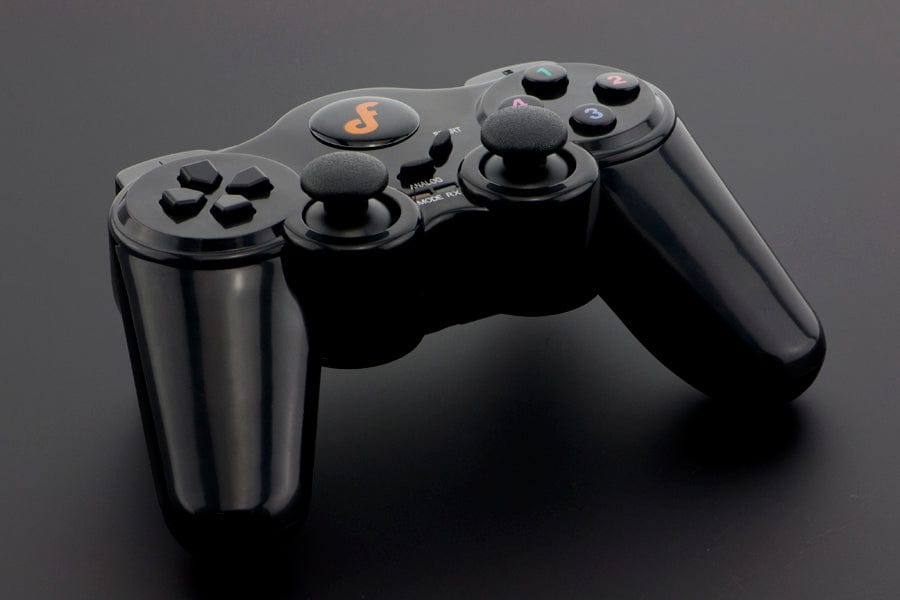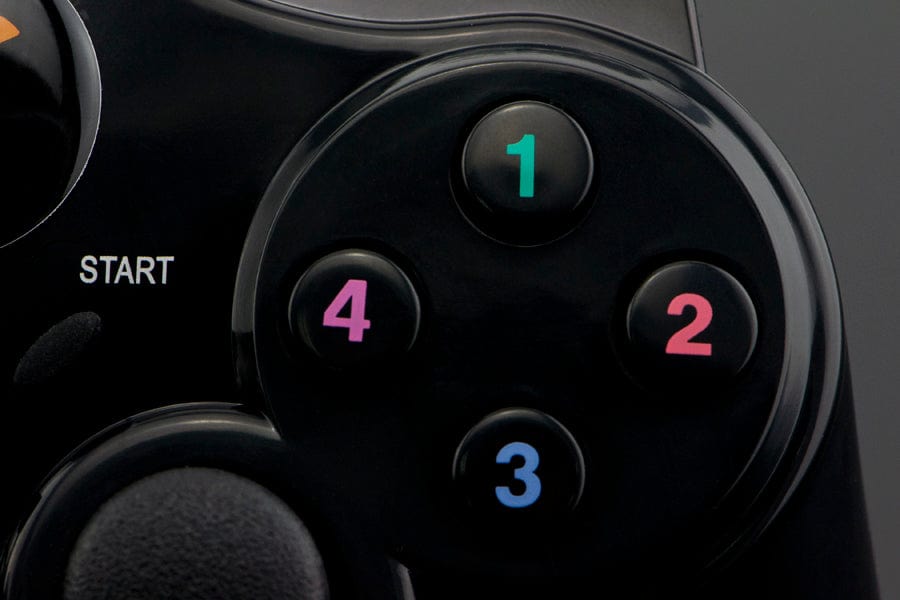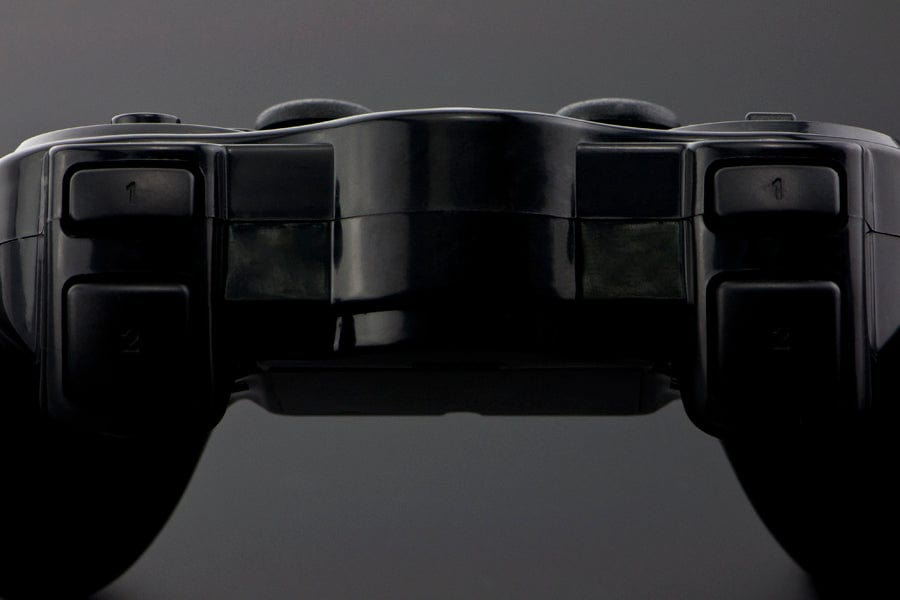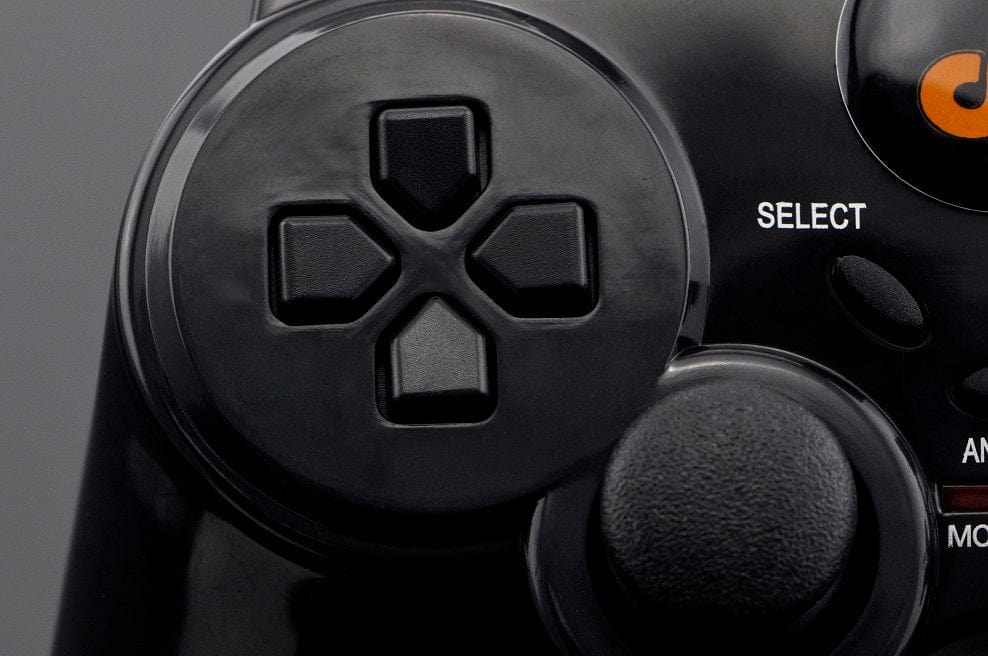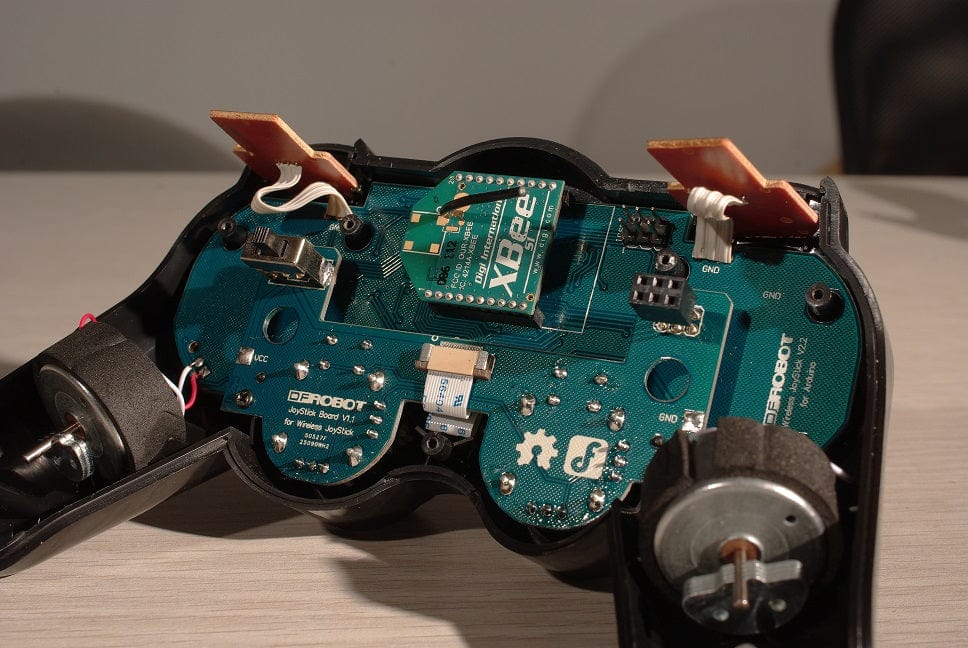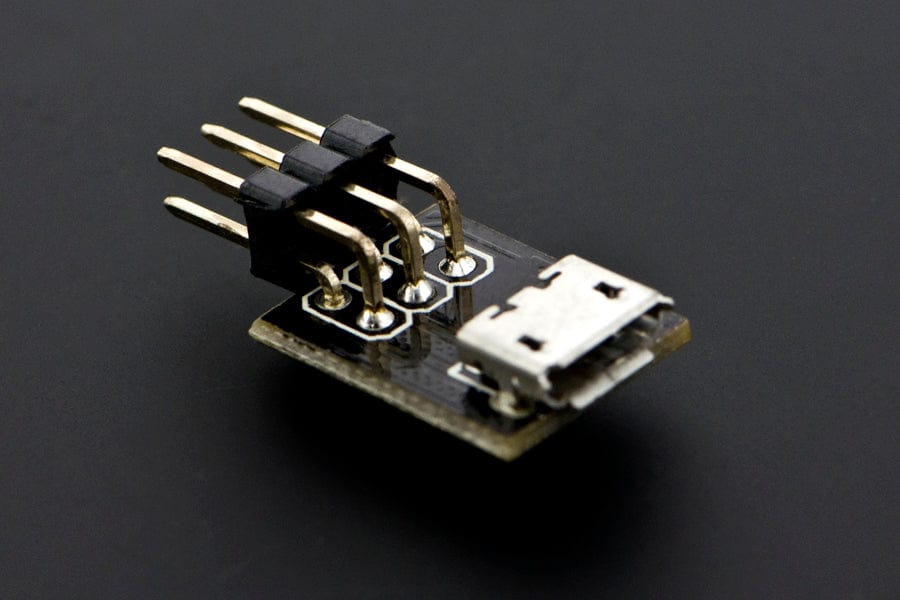 The Wireless Joystick v2 for Arduino is the first gamepad based on Arduino from DFRobot. It support Xbee, Bluetooth, RF and Wifi via the Xbee socket. Makes it possible to custom your own wireless communication for controlling your robots, mobile platforms, UAVs and etc.
This gamepad supplies two analog sticks, one reset button and 16 programmable buttons, using PS2 style button layout, which allows you to completely customize your controlling experience. It runs on three "AAA" Batteries or a Micro USB power supply. Program it directly via Micro USB adapter included easily.It's Pecfect for your projects what need a remote controller.
Improvements of v2.0
Wireless gamepad v2.0 is compatible with Arduino Leonardo.Compared with v1.1,you don't need to purchase a FTDI programmer for it anymore. Just plugin the Micro USB adapter and program it directly.
The v2 gamepad supports a new feature. It integrated two-way motor driver circuit and two vibration motors. Then it's available to program and enable the vibration function of your gamepad and get the real feedback from your robots!
Specification
Power supply: "AAA" Battery x3 or Micro USB
Programmable inputs:

2 analog sticks
one D-pad
10 buttons
2 joystick buttons

Program interface: Micro USB via a small adapter included
Bootloader: Arduino Leonardo
Includes a Turbo button used to reset the controller
Informational LEDs

Red one: Power indicator
Green one: RX indicator

Integrate two-way motor driver
Support vibration function
Includes a Xbee socket
Support Xbee series wireless modules,Bluetooth Bee,RF Bee and Wifi Bee
Documents
Easy-to-use Wireless library
Shipping List
Wireless Joystick v2.0 for Arduino x1
Micro USB adapter x1
Projects
Wireless gimbal controller (DIY for GoPro stabilizer as well as other AlexMos/BaseCam based systems) by Anx2k