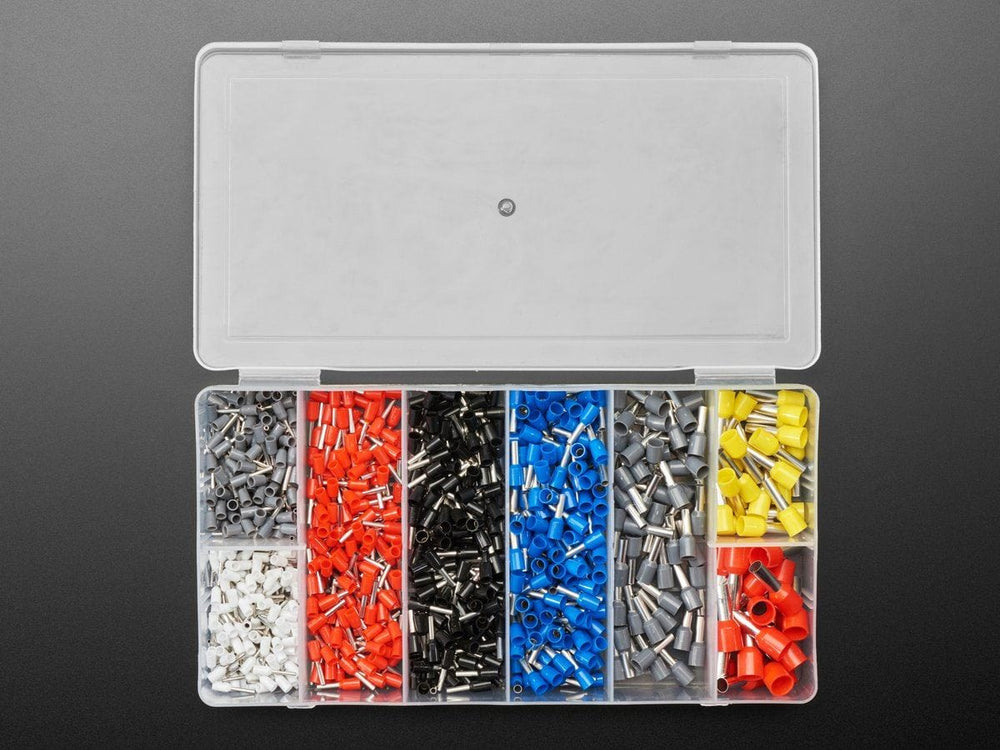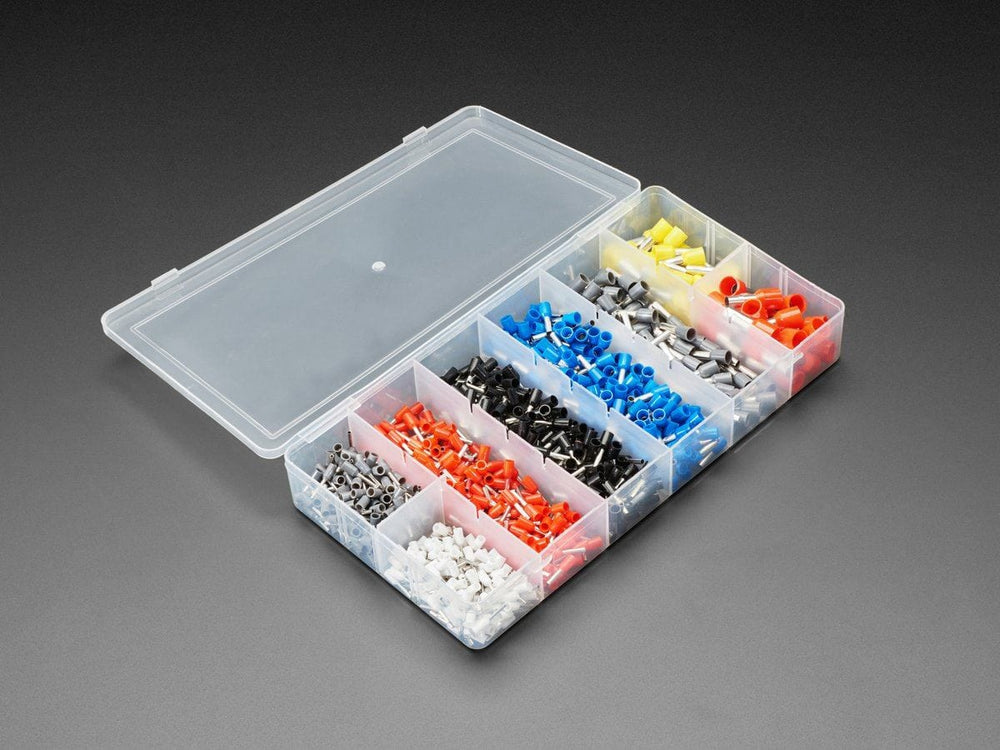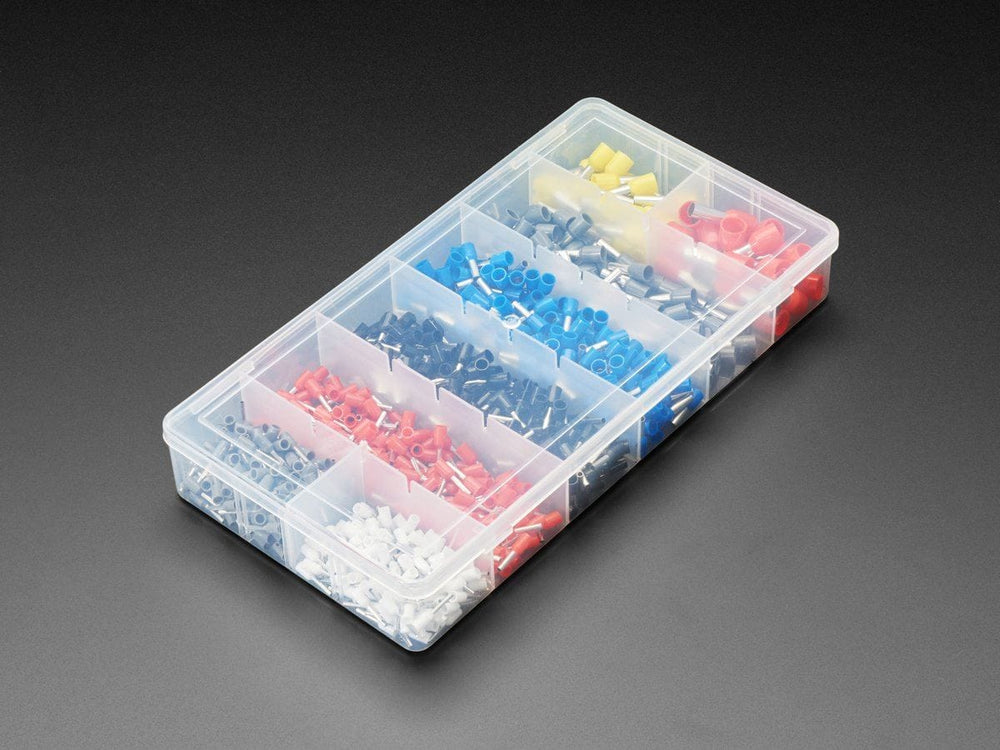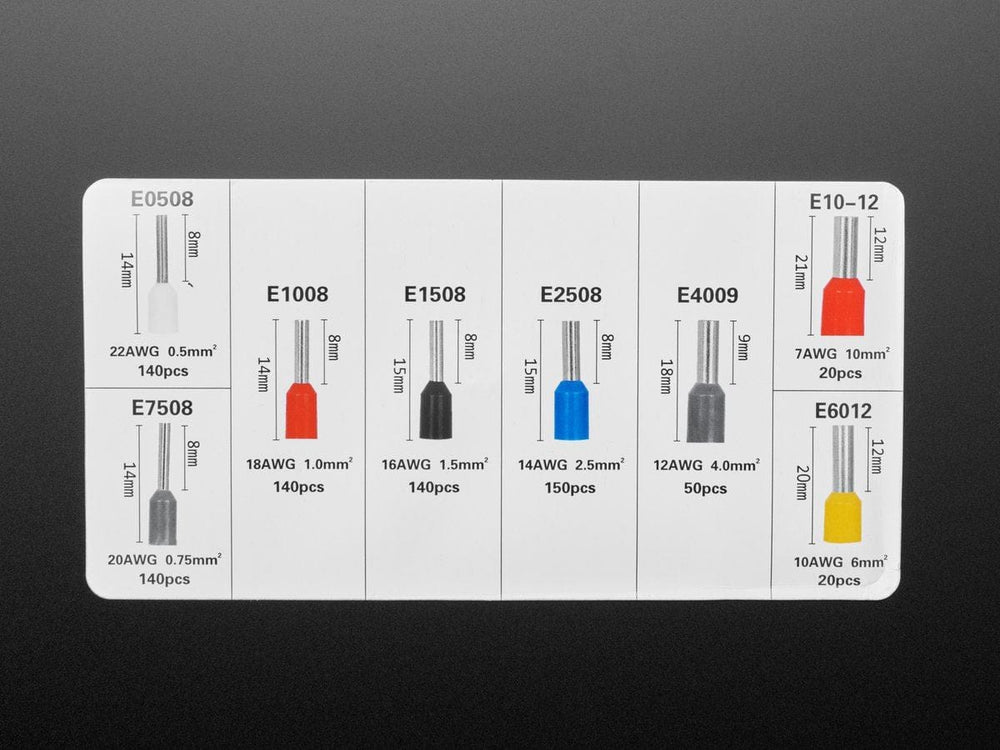 Crimping's not just for 80s hair metal bands! When your project requires repeated insertion and removal with minimal strain, why not check out the reliable wire ferrule? A wire ferrule is a tinned sleeve that once crimped, neatly holds all the pesky, individual strands of a stranded wire, giving you consistently stable connections, especially with screw-type terminal blocks. 
Totaling 800 pieces, this handy Wire Ferrule Kit comes in a slim, reusable flip-top storage container. More than enough to fuel your maker tendencies for days on end!
Kit includes:
140 x White (E0508) - 22AWG 0.5mm²
140 x Gray (E7508) - 20AWG 0.75mm²
140 x Red (E1008) - 18AWG 1.0mm²
140 x Black (E1508) - 16AWG 1.5mm²
150 x Blue (E2508) - 14AWG 2.5mm²
50 x Gray (E4009) - 12AWG 4.0mm²
20 x Red (E10-12) - 8AWG 10mm²
20 x Yellow (E6012) - 10AWG 6mm² 
The rounded insert card is not included.
Technical Details
Container dimensions: 205mm x 105mm x 29.5mm / 8" x 4.1" x 1.1"