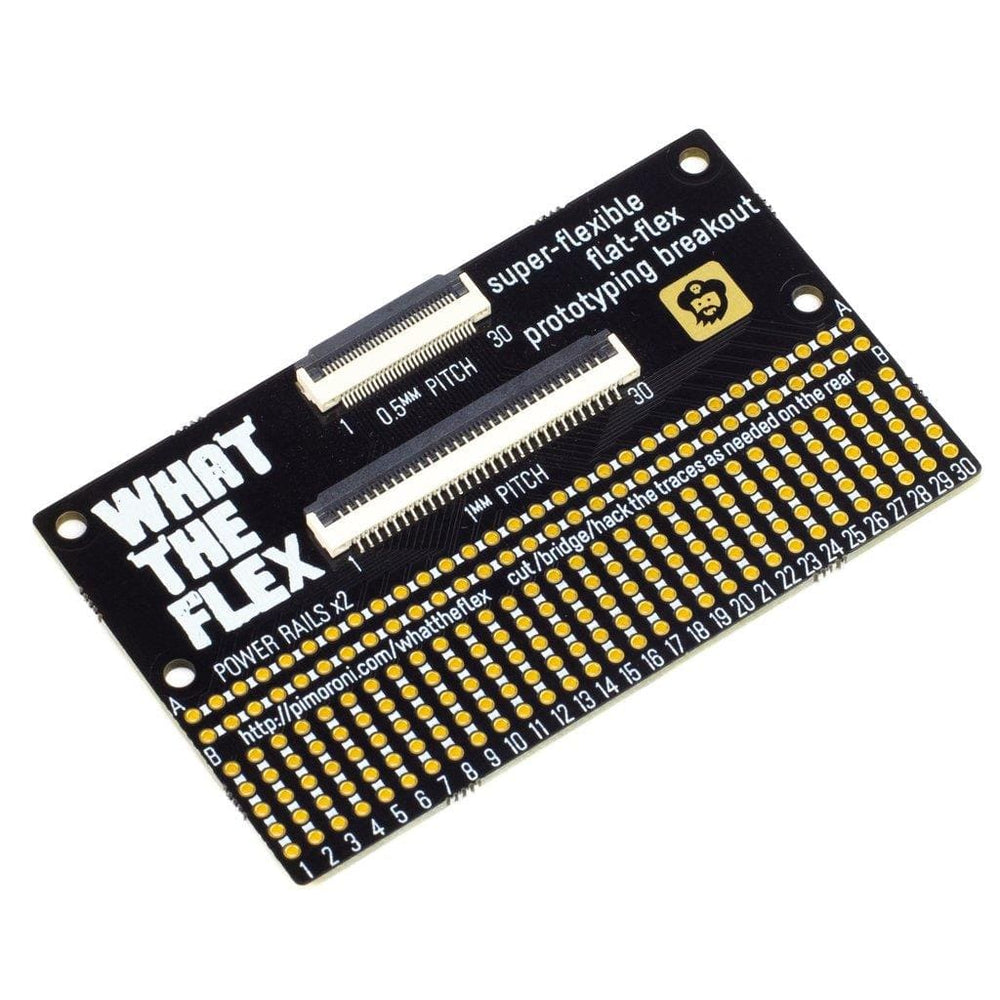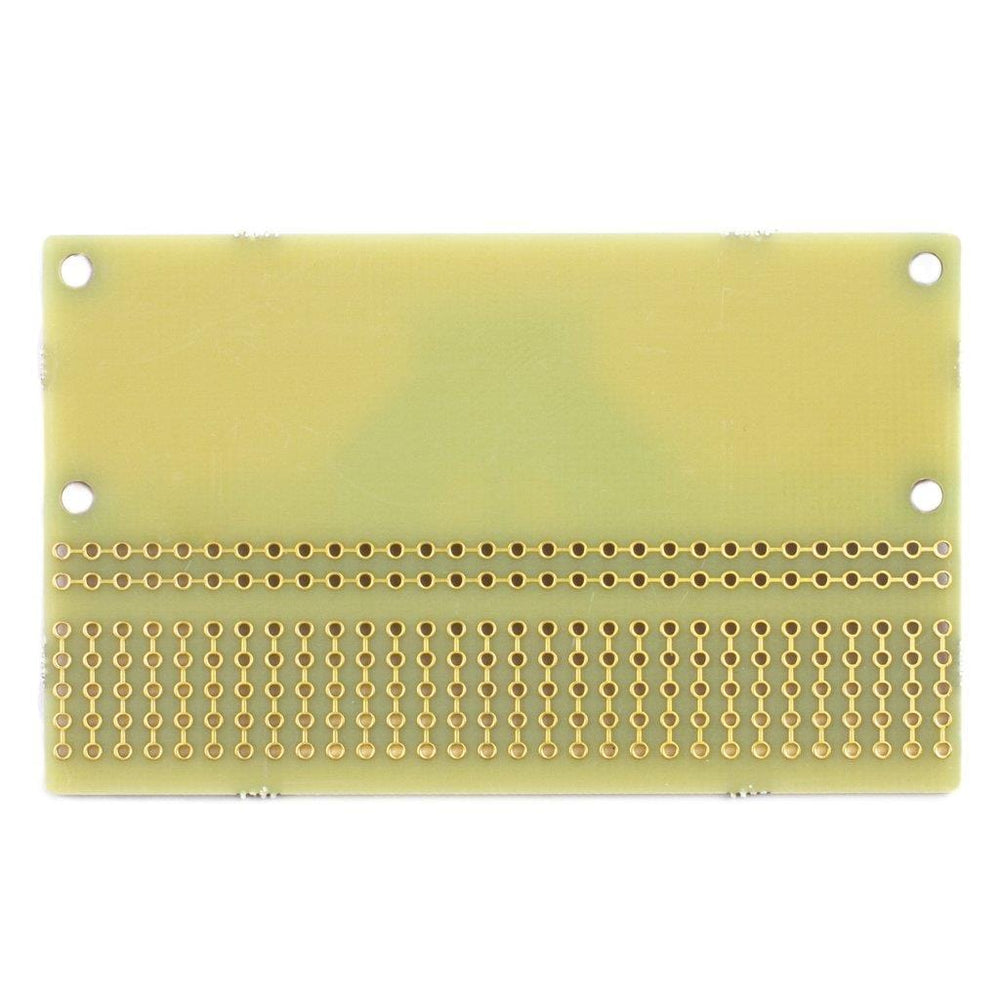 Developing with flat flex cables? What The Flex will help you break out the cable to a friendly 2.54mm header. Use up to 30-way connectors in 0.5mm or 1mm pitch.
As well as the broken-out pins, there's a handy and spacious prototyping area with vertical traces that can be cut and/or bridged easily to build more complex circuits.
What The Flex is an ideal way to prototype and debug projects that involve flat flex cables (FFC) and connectors.
Features
0.5mm and 1mm pitch 30-way FFC connectors
2x power rails
30x5 prototyping area with cuttable/bridgeable traces on reverse side
Mounting holes
Comes fully-assembled