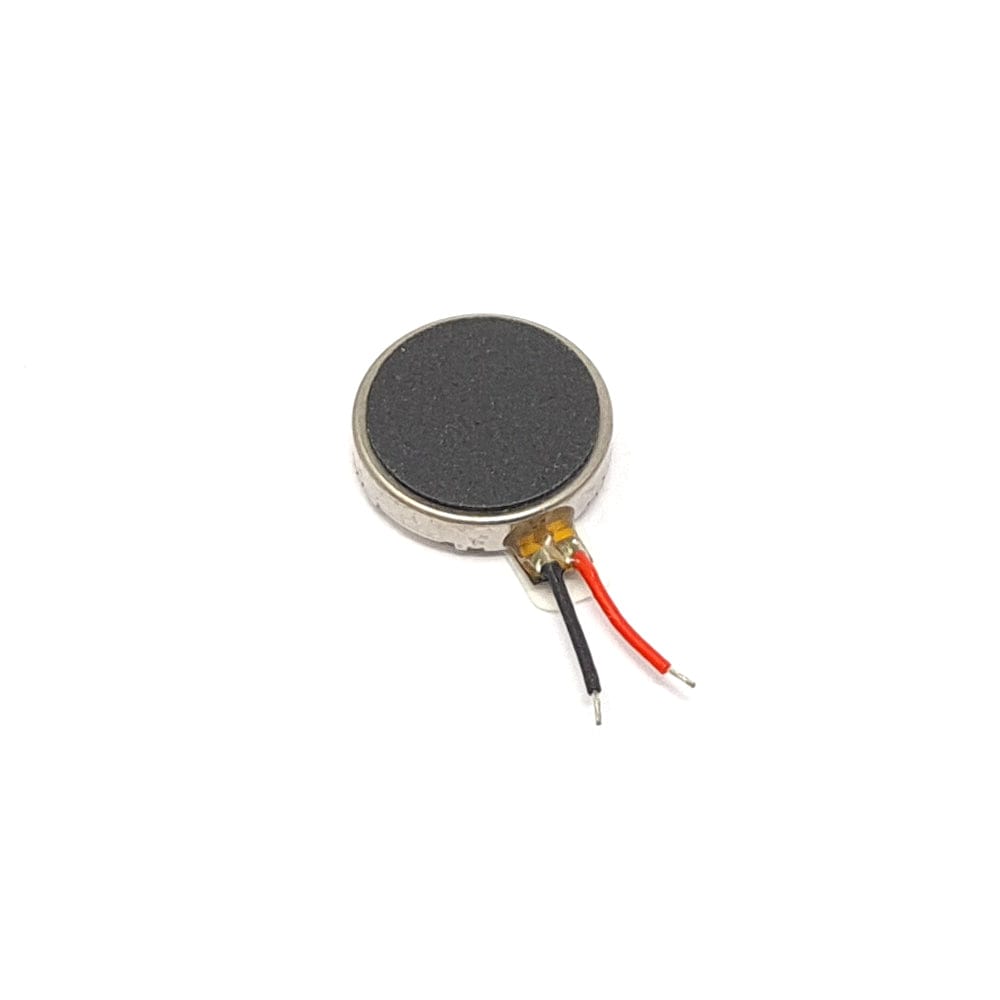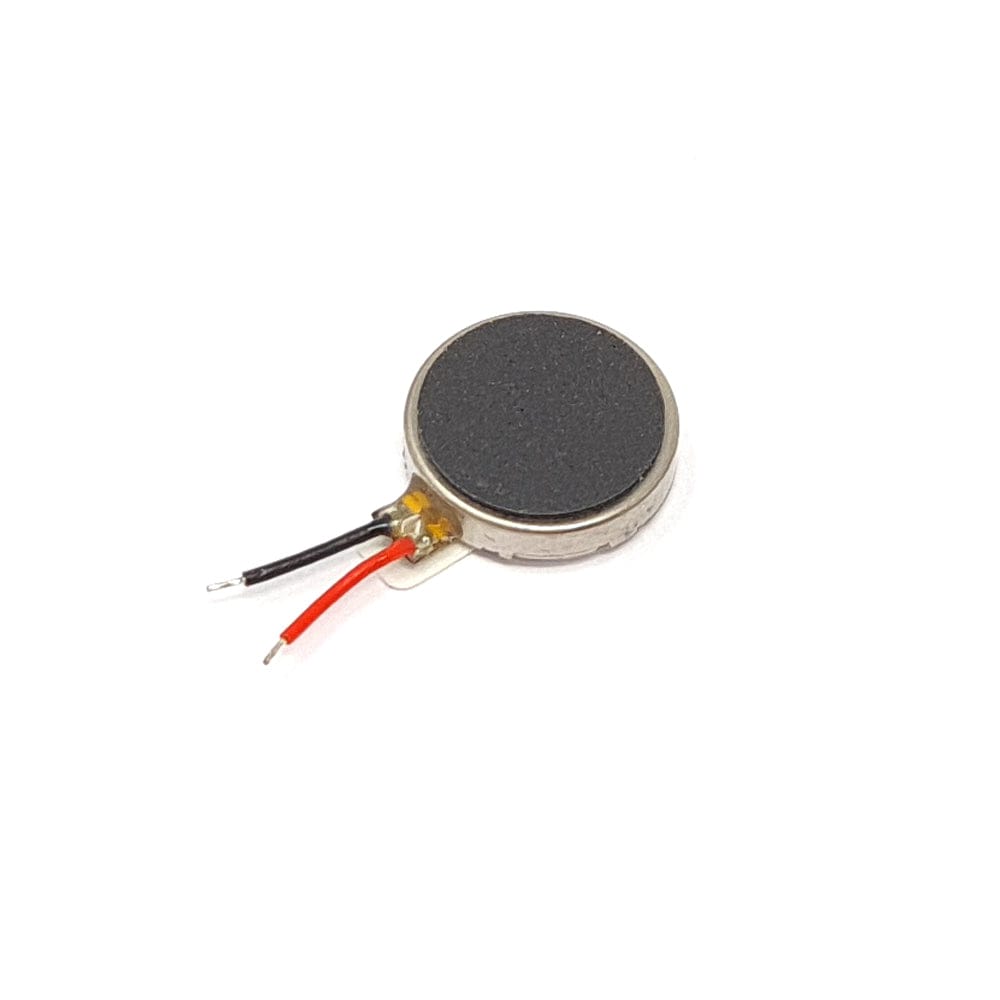 Add haptic-feedback to your project with these tiny vibrating mini motor disks.
Their thin format makes them perfect for squeezing into small projects which require a little 'buzz' for notifications or input feedback.
The motor discs have two wires for power (red is positive, black is GND) and can be powered from as little as 2V and up to 5V. The higher the voltage, the more BUZZ (but you'll use more current too). Current can be limited with a resistor too.
Features