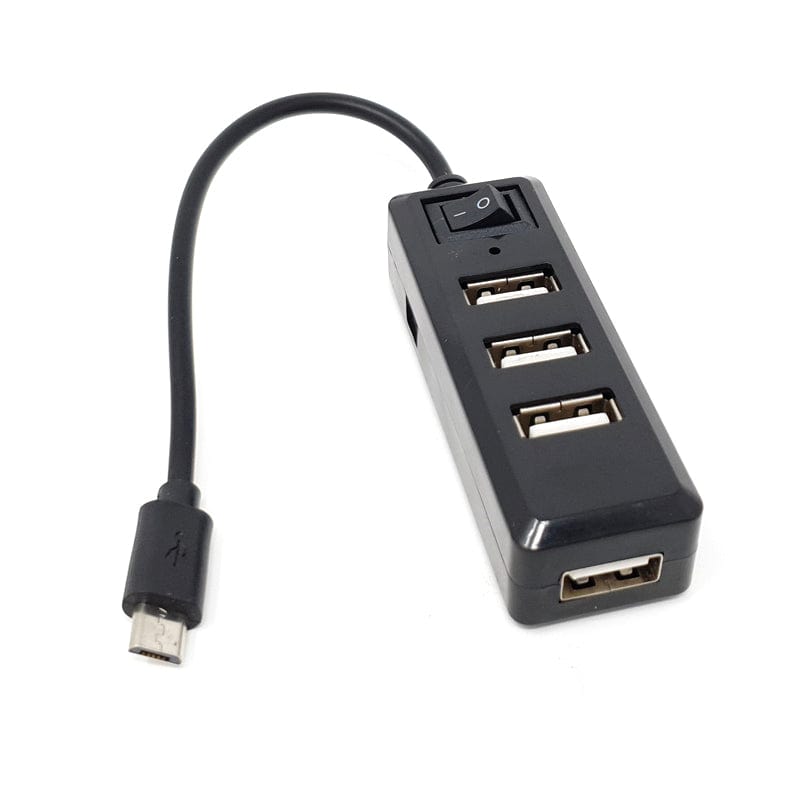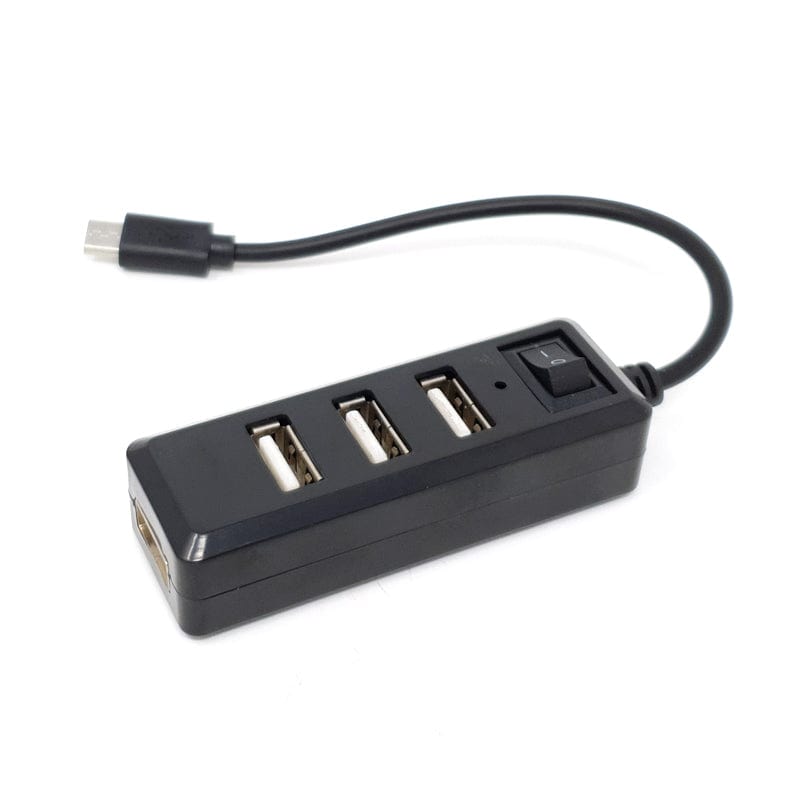 A 4-port USB 2.0 mini USB hub perfect for adding full-size USB ports to your Raspberry Pi Zero.
The hub plugs into the Pi Zero's micro-USB port and provides four USB ports with a max transmission speed of up to 480 MBps. It can also be used with mobile devices as an OTG USB adapter!
Power is provided by the same micro-USB connection so no additional adapters are required, but be sure to consider power usage when adding devices.
The hub has a switch which turns all four USB ports on or off, handy for quickly disconnecting devices in a hurry.
A 1.35mm DC jack port can provide more power for your USB devices however this is connected to the 5V line on the Raspberry Pi - if you want to use this port, open the case and cut the 5V USB power wire line.
Features
Dimensions: 72mm x 25mm x 19mm
Cable length: 130mm
Weight: 24g