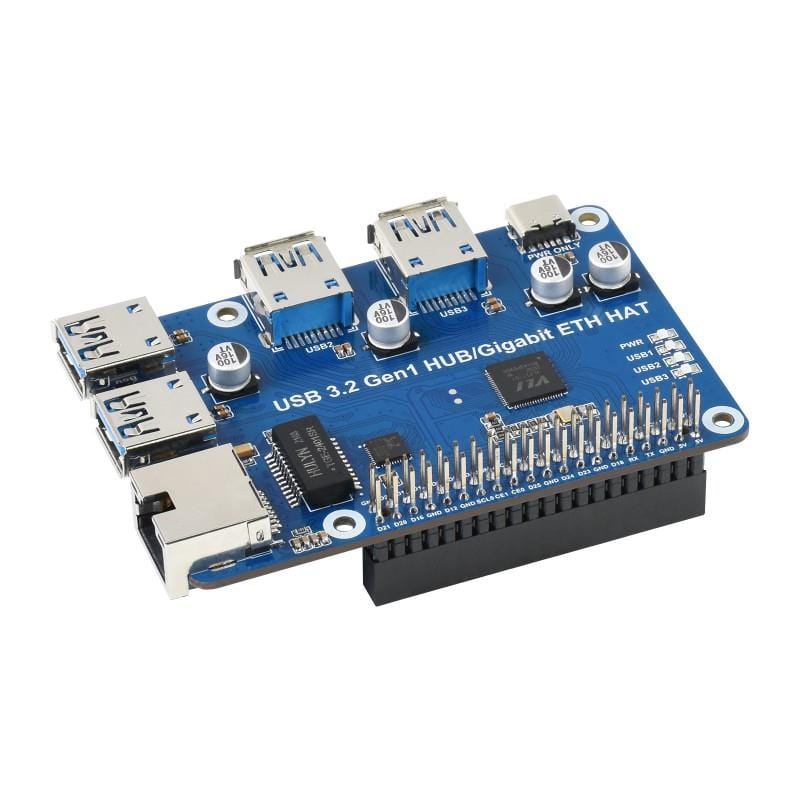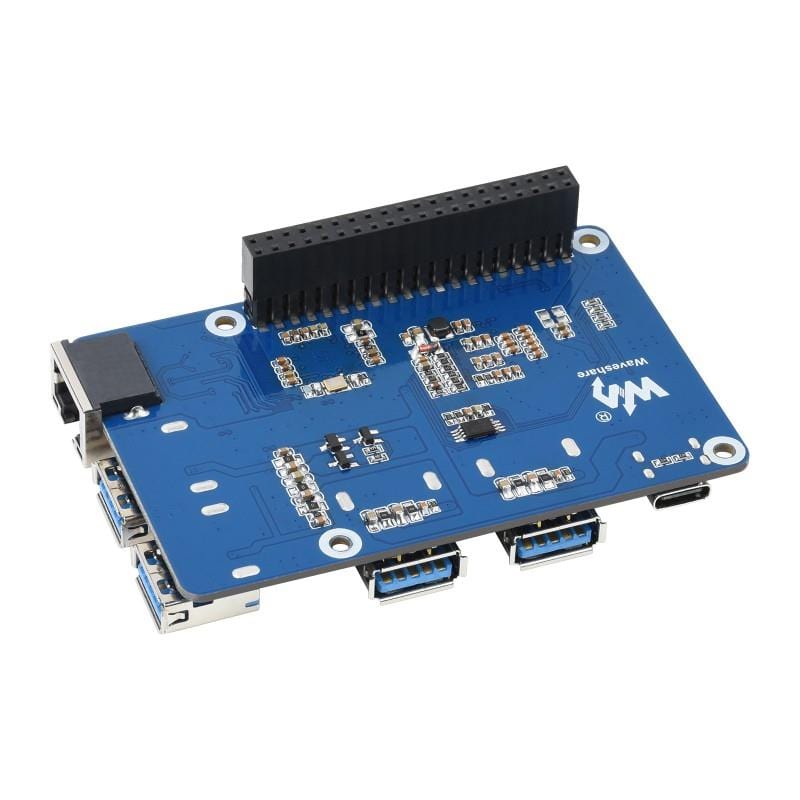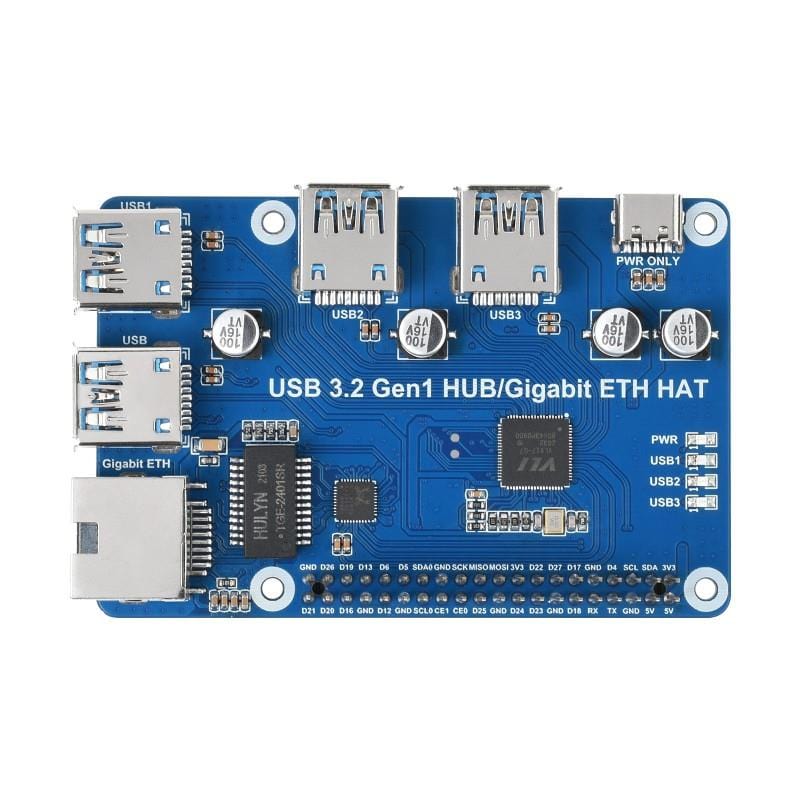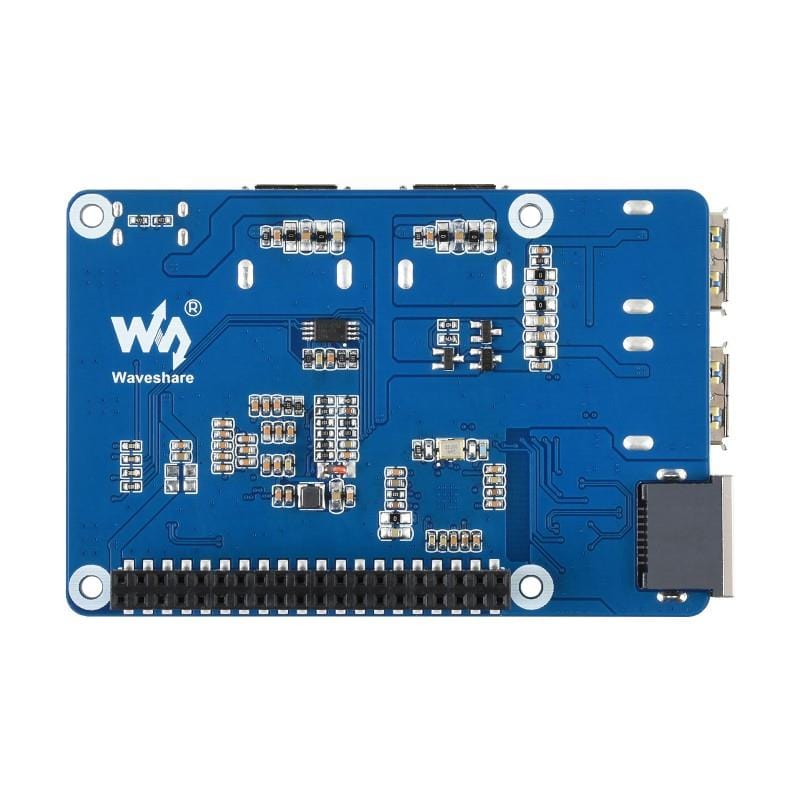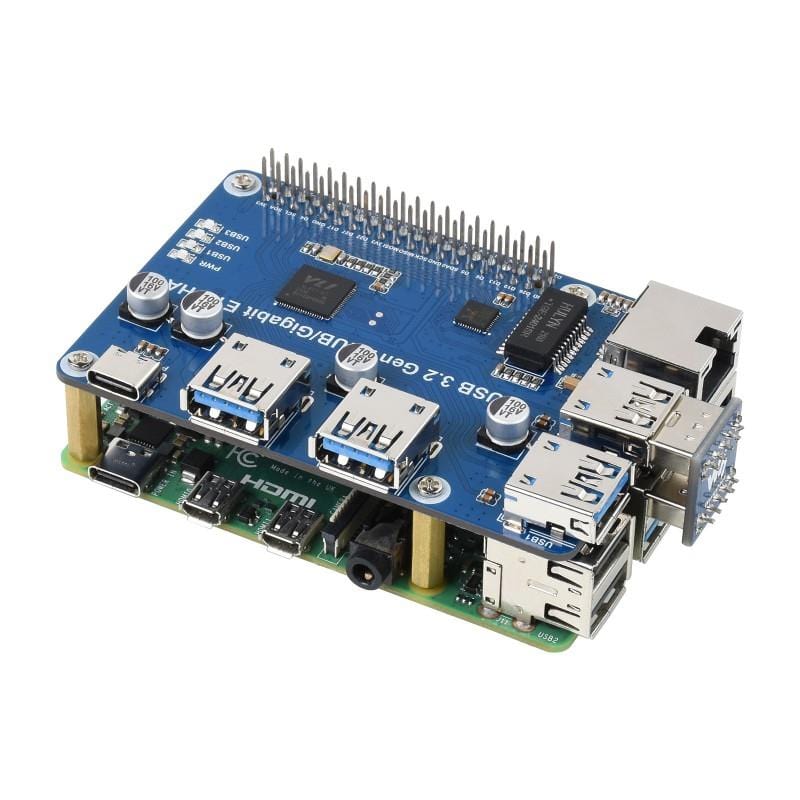 This Raspberry Pi HUB HAT from Waveshare adds 3 USB ports and one Gigabit RJ45 Ethernet port to your Raspberry Pi, which is great when you need a stable wired Ethernet connection on a Raspberry Pi Zero! Don't forget to grab an RJ45 cable too!
This HAT is driver-free, and works with the Raspberry Pi 4 and the Raspberry Pi Zero as well.
Online development resources are available, which include wiring guidance and example code, with additional information being found on the Waveshare Wiki.
Features
3x USB 3.2 Gen1 ports, compatible with USB 3.0 / 2.0 /1.1
1x Gigabit Ethernet port, 1000M/100M/10M compatible
Onboard external USB-C 5V DC power port, ensures a more stable power supply
1x power indicator and 3x USB port indicators, easy to check the operating status
Driver-free, plug, and play, compatible with OS including Windows, Mac OS, Linux, and Android
Purpose-made for Raspberry Pi 4(you may need to use a riser header on older versions as the USB ports will get in the way).
Other Specifications
Operating Voltage: 3.3

V

Communication Bus: UART
Can Transceiver:

E810-TTL-CAN01

Baudrate:

300~921600bps

Dimensions: 58.00 x 25.00mm
Whats On Board
1) Raspberry Pi GPIO header
2) USB 3.2 Gen1 HUB input
3) USB 3.2 Gen1 extended ports USB1~USB3
4) Gigabit Ethernet port supports up to 1000Mbps data rate
5) PWR ONLY portfor external USB-C 5V DC power input
6) VL817-Q7 USB HUB chip
7) RTL8153B USB 3.0 to Gigabit Ethernet converter
8) TGE-2401SR Gigabit Ethernet transformer
9) Power indicator
10) USB1~USB3 indicator for each USB port
11) MX25L512EOI-10G FLASH chip
Package Contents
1X USB 3.2 Gen1 HUB Gigabit ETH HAT
1X USB 3.0 Adapter
1X USB 3.0 dual plug cable ~60cm
1X RPi screws pack (2PCS)
Resources
Dimensions