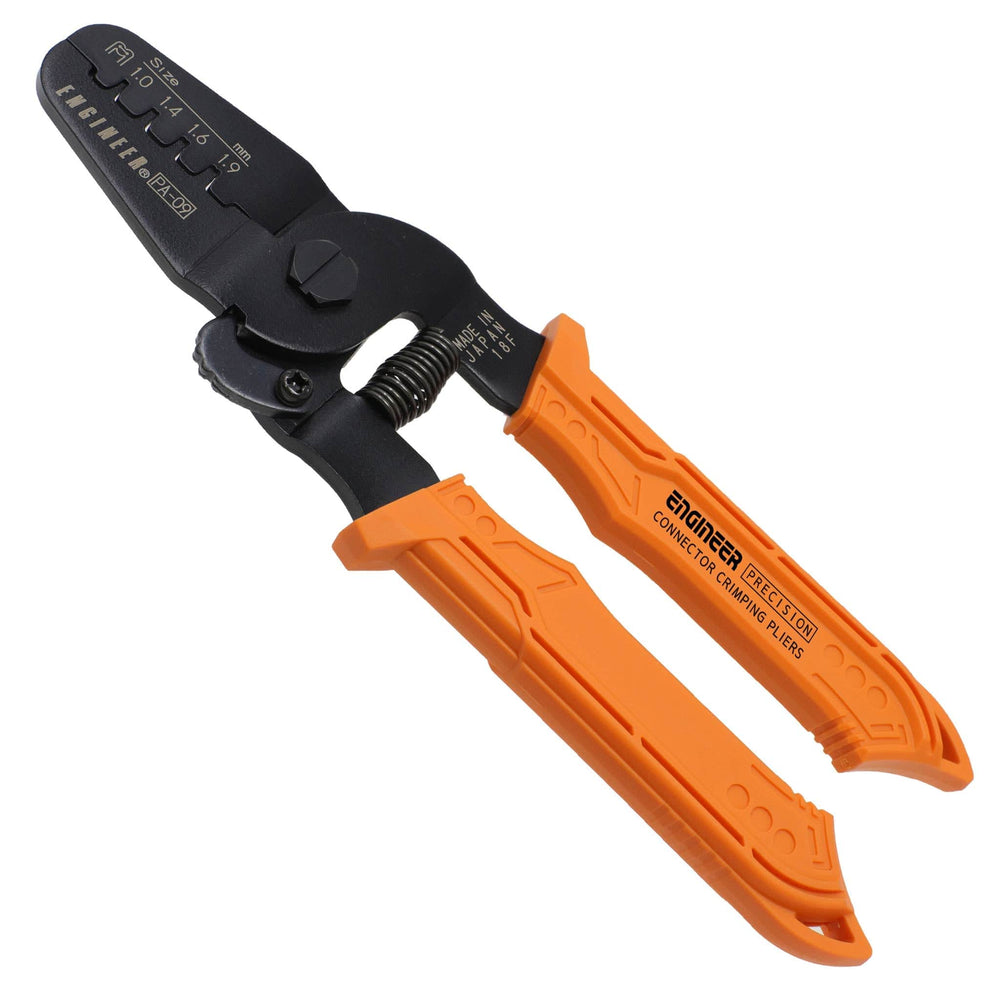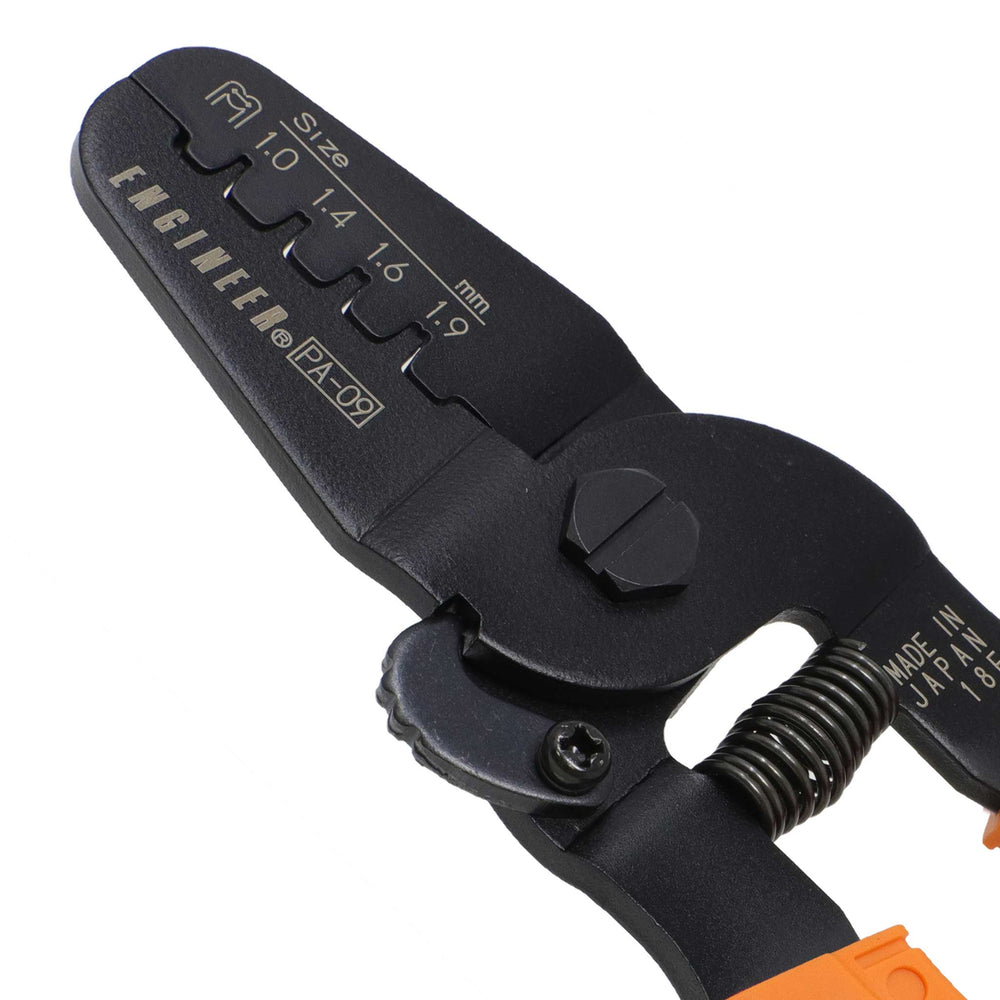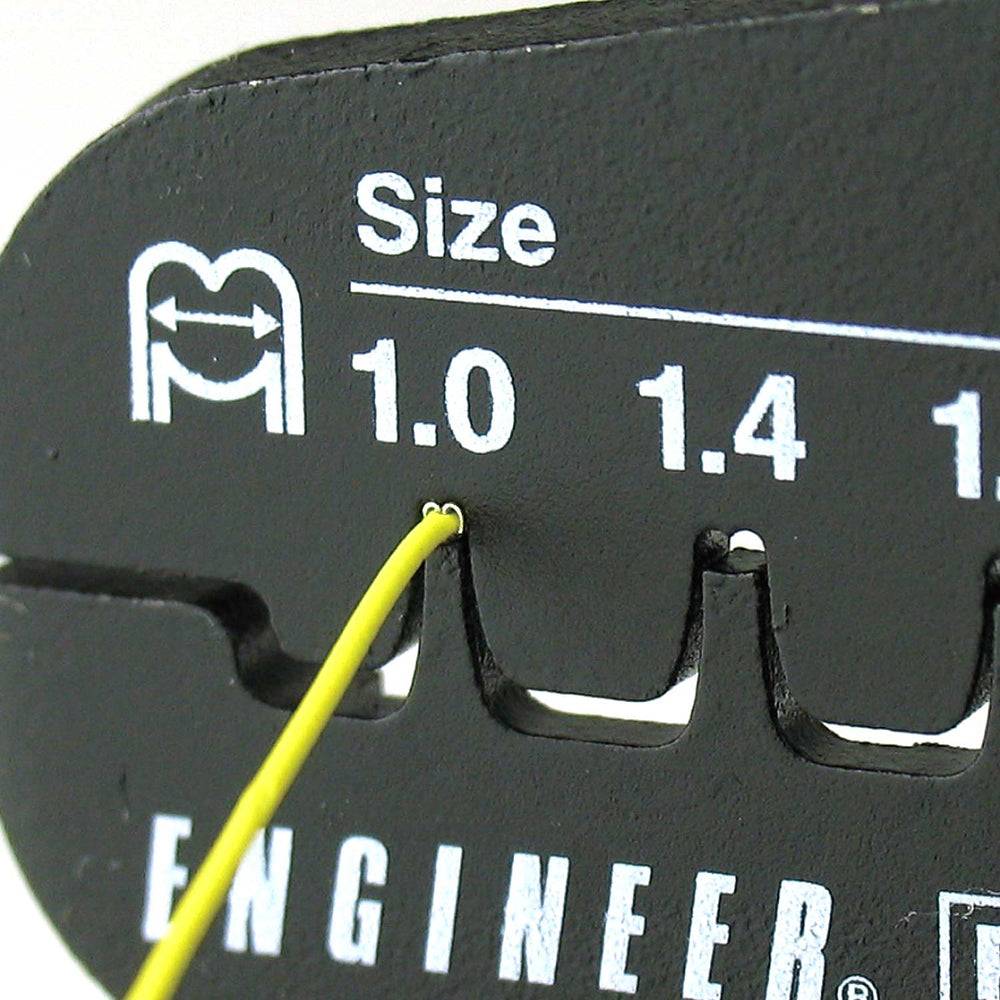 Engineer has been manufacturing high-quality Japanese precision tools since 1948. If you're looking for the very best precision hand tools for your projects - look no further. Check out our range of Engineer tools here!
The Engineer PA-09 is a precisely engineered universal crimping tool, which yields a professional crimp finish on a variety of mini crimp pins from the main crimp pin vendors.
Designed for crimping 1.25 to 2.5mm micro connectors or D-sub connectors (#32 - #20 AWG wires, narrow-pitch).

The PA-09 Pin Compatibility Chart can be viewed by clicking here.
Features
Crimps AWG32-20 wires across 80 different pins (& D-SUB connector contacts) from the main crimp pin manufacturers (Molex, JST, Tyco, AMP, HRS, JAE etc.)
Professional results (& at a fraction of the cost as charged by the Pin Vendors for their specific crimping tools)
4 different crimping die widths - 1.0mm, 1.4mm, 1.6mm & 1.9mm
Capable of crimping 1.25 to 2.5mm pitch connector pins (narrow-pitch)
Spring-loaded handles for easy operation (handles latch shut for storage)
Oil-resistant TPR (thermoplastic rubber) grips for unmatched comfort (strap holes at end of handles)
Original joint-screw 'by ENGINEER' allows quick & easy maintenance
Light & compact body for fatigue-free work
Constructed from S55C Carbon Steel
Made in Japan (ROHS compliant)