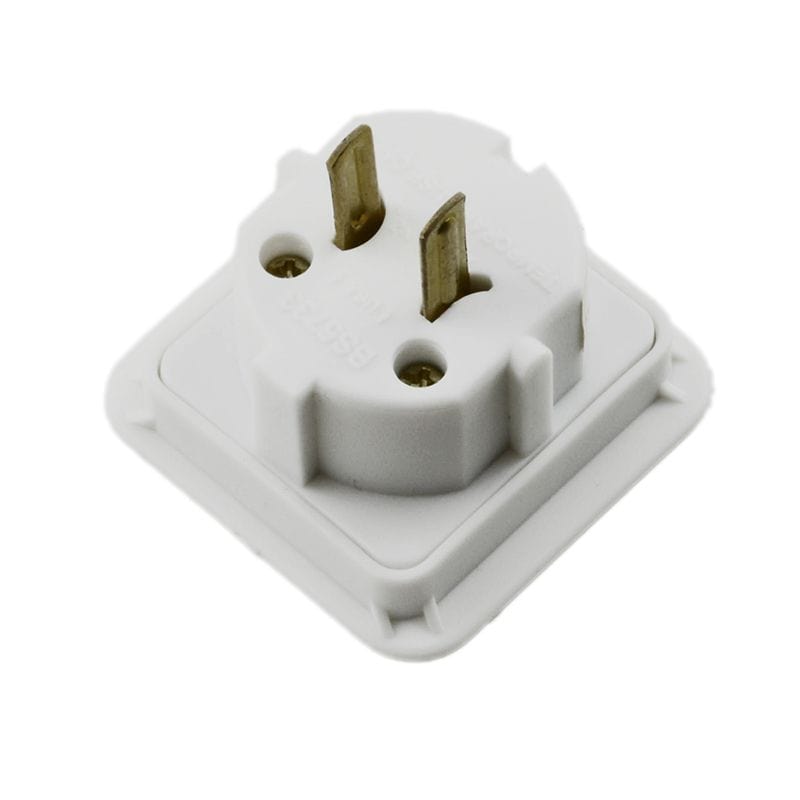 The Pi Hut is a UK-based company, and therefore a lot of our items come equipped UK 3 Pin style plug!
If you're ordering from the continent, this useful travel adapter can be used to convert the UK 3-Pin plug to a US/AUS 2 -in plug.
The pins on this adapter can be rotated to suit both US and AUS plug sockets.
Features
Converts UK 3-Pin plug into the standard US/AUS Pin plug
7.5A @ 250V Max
BS5733 Compliant
Labelled for Temporary Use Only