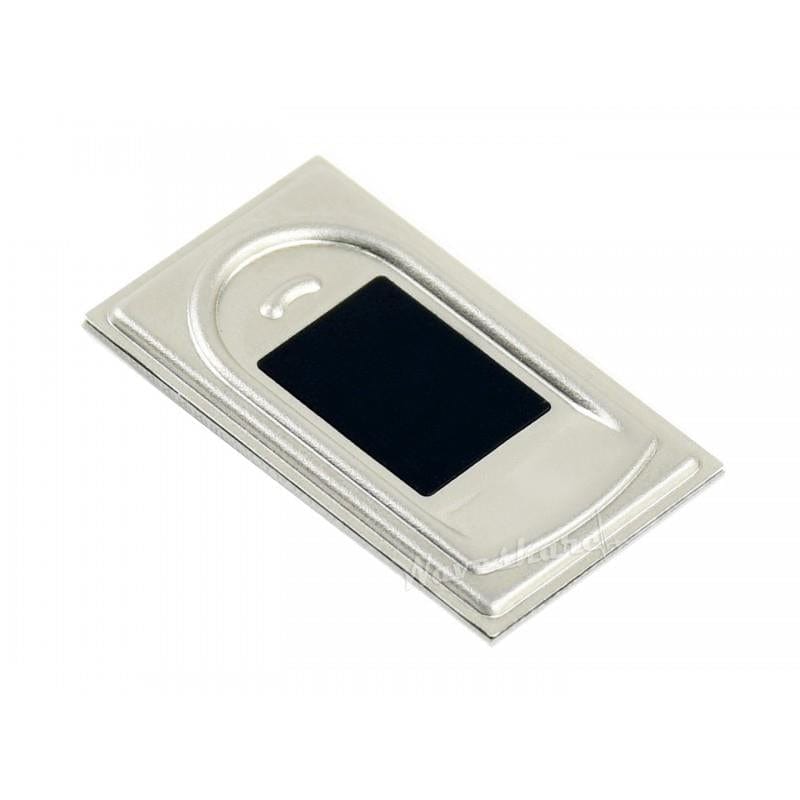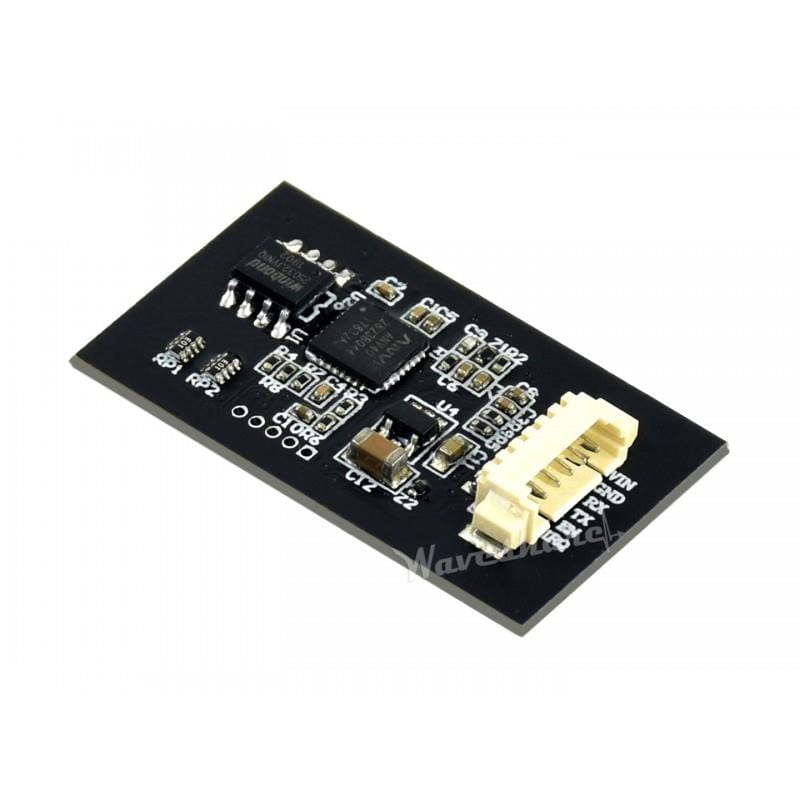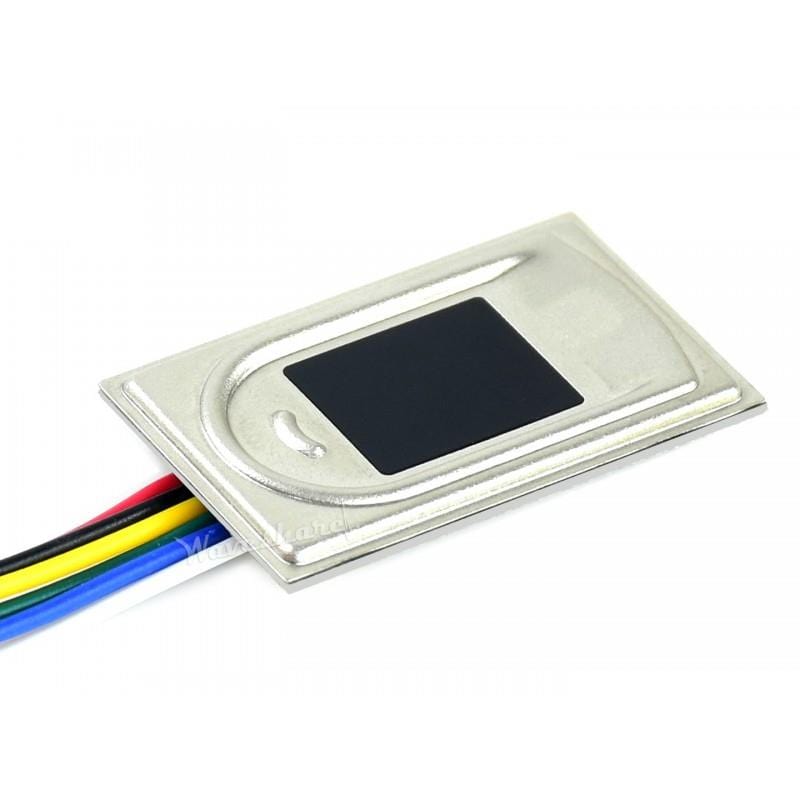 This is a highly integrated small-form-factor, rectangular-shaped, all-in-one capacitive fingerprint sensor module. The sensor is controlled via UART commands, making it easy to use in your next  Raspberry Pi, Raspberry Pi Pico, Arduino, STM32, or Adafruit Feather HUZZAH project. Its advantages include fast verification, high stability, and low power consumption, and would be perfect for a bio-security project, fingerprint door locks, or any other project you might need fingerprint verification for. 
Based on a high-performance Cortex processor, combined with a high-security commercial fingerprinting algorithm, the  UART Fingerprint Sensor (R)  features functionalities like fingerprint enrolling, image acquisition, feature finding, fingerprint matching, etc. With UART control, you can easily configure and integrate this sensor without any knowledge about the complicated fingerprinting algorithm
Online resources including datasheets, example code, and connection information can be found on the Waveshare Wiki page for this module. 
Features
Easy to use with simple commands, you don't have to know anything about fingerprint reader technology to use this module. 
A built-in, fully-featured commercial fingerprinting algorithm provides stable performance, fast verification, and supports fingerprint enrolling, fingerprint matching, fingerprint image collection, and the ability to upload fingerprints from a file.
Capacitive sensitive detection, just touch the collecting window lightly for fast verification
All-in-one chip design
The fingerprint sensor will enter sleep mode automatically and will wake up when a touch is sensed
Onboard UART connector, easy to connect with hardware platforms like STM32 and Raspberry Pi, Arduino, ESP8266, etc.
Specifications
Sensor type: capacitive touching
Resolution: 508DPI
Image pixels: 192×192
Image grey scale: 8
Sensor size: 11.2mm × 12.2mm
Module size: 20.2mm × 33.3mm
Fingerprint capacity: 3000
Matching time: <0.2s (1:N, and N≤100)
False acceptance rate: <0.001%
False rejection rate: <0.1%
Operating voltage: 2.7~3.3V
Operating current: <50mA
Sleep current: <16uA
Anti-electrostatic: contact discharge 8KV / aerial discharge 15KV
Interface: UART (TTL level)
Baudrate: 19200 bps
Operating environment:

Temperature: -20°C~70°C
Humidity: 40%RH~85%RH (no condensation)

Storage environment:

Temperature: -40°C~85°C
Humidity: <85%RH (no condensation)
Resources
Package Contents
1X - UART Fingerprint Sensor (R)
1X - 6PIN squid wire x1