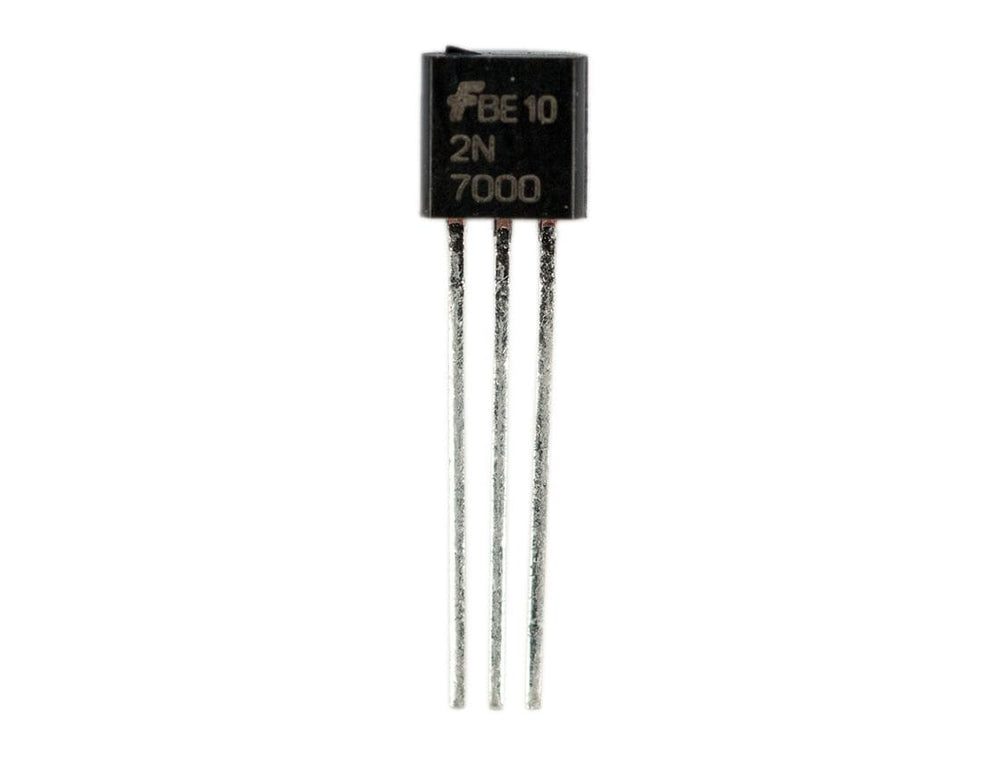 Transistors are little electronic switches. There are quite a few different types of transistor available, and each have their own characteristics, advantages and disadvantages. They can be used to switch and amplify low-level signals, but can also function well as standalone electronic switches for devices such as motors, LED's or solenoids. Other specialist transistors, such as phototrransistors, respond to the amount of light shining on it in order to produce a current flow.
This is a Field Effect Transistor (FET), which is made up of 3 regions, a gate, a source, and a drain. FETs are voltage-controlled transistors; a voltage placed at the gate controls current flow from the source to the drain of the transistor.
FET's have very high input impedance, which causes them to have very little current run through them. Therefore, FETs draw very little current from a circuit's power source and ultimately don't disturb or load the circuit's power source. Because FET's have a high impedance, they won't provide the same amplification that can be aquired from Bipolar Junction Transistors.
This is a 2N7000 MOSFET N Channel Transistor, suited for low voltage, low current applications such as small servo motor control, MOSFET gate driving, and other switching applications. They can switch up to 60V @ 200mA continuous, but can deliver pulsed currents up to 500mA.
Technical Details
Continuous Drain Current: 200mA
Peak Pulsed Drain Current: 500mA
Drain Source Voltage Vds: 60V
No. of Pins: 3
On Resistance Rds(on): 1.2ohm
Operating Temperature Max: 150°C
Power Dissipation Pd: 400mW
Rds(on) Test Voltage Vgs: 10V
Threshold Voltage Vgs: 2.1V
Transistor Case Style: TO-92
Transistor Polarity: N Channel