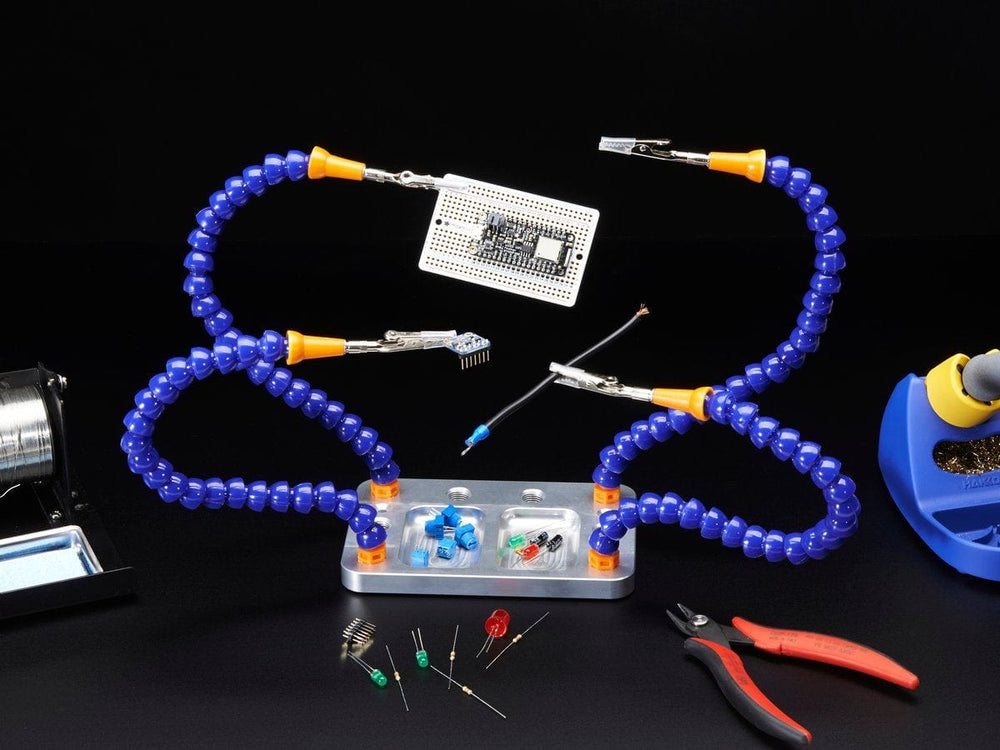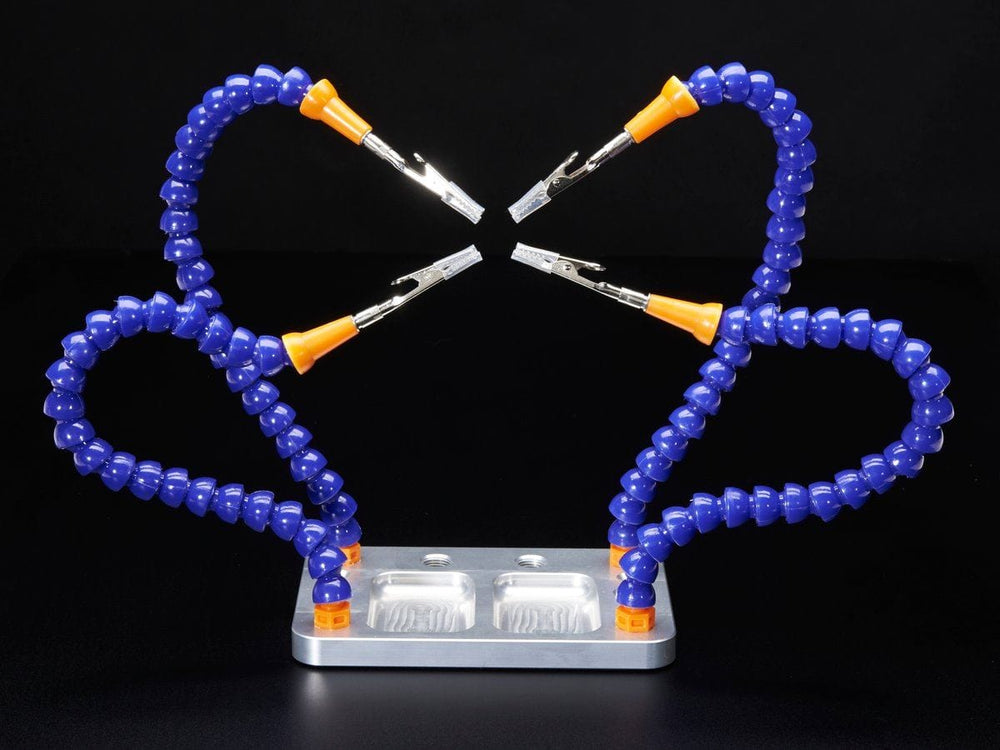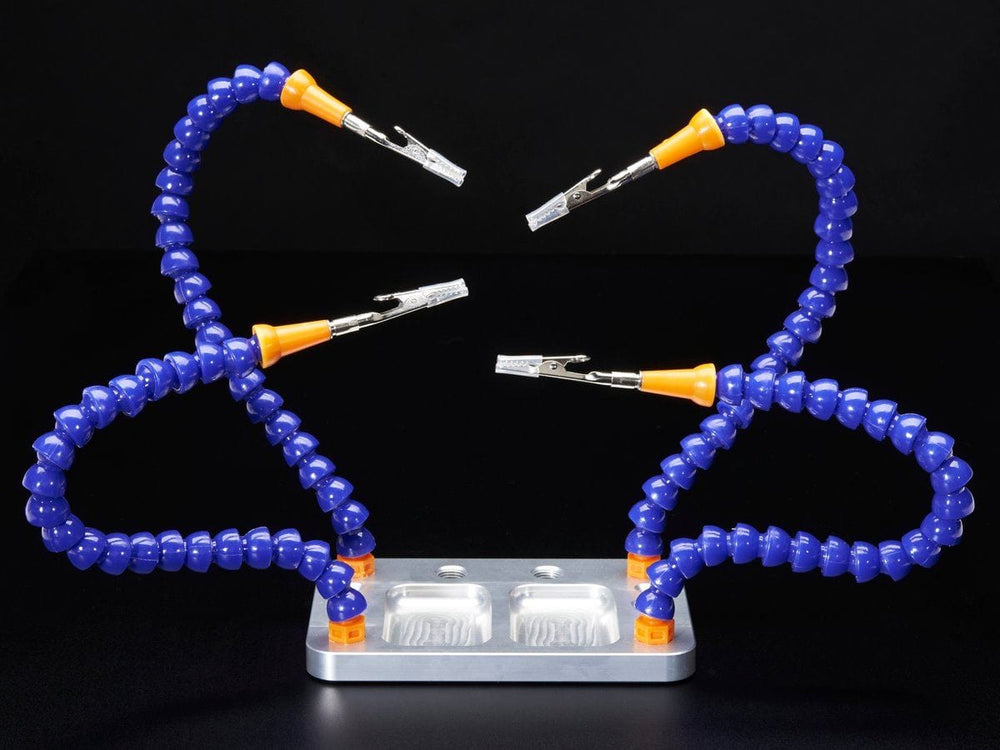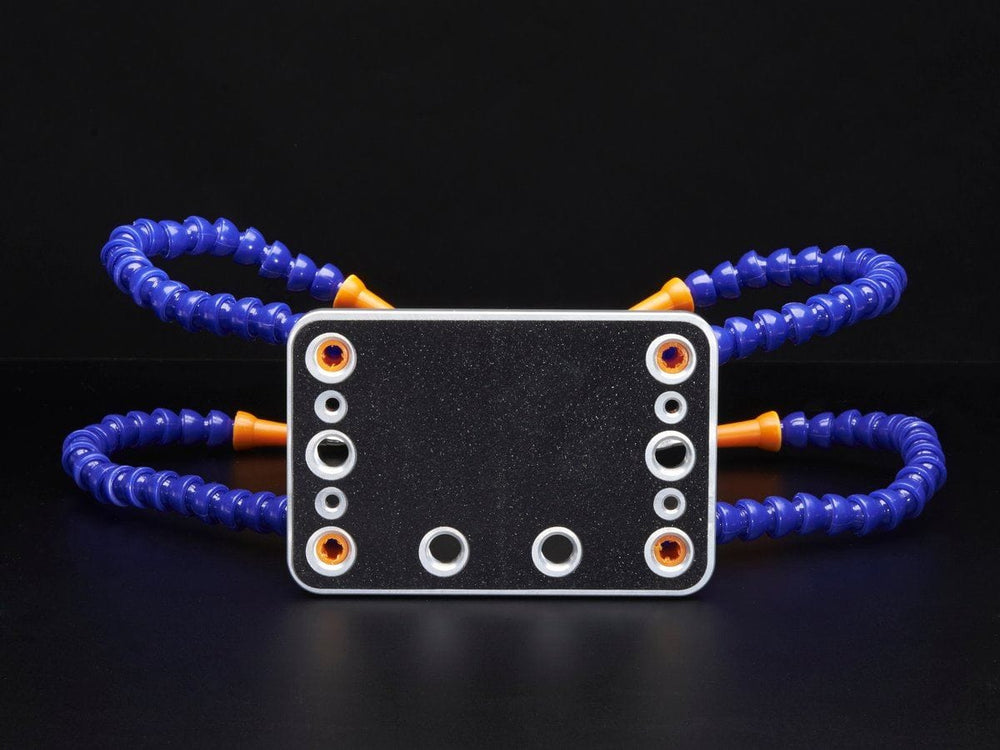 Frustrated with traditional third hands? Want a more adaptable tool? Love Doctor Octopus? Search no more! We present the ultra-fancy Third Hand Kit. The Third Hand Kit comes with 4 bendable arms which can easily be positioned and are stiff enough to stay in place. Alligator clips are securely attached to the end of the arms using thread locker. There are both small and large clips which allow you to easily clip wires, circuits boards, electronics components and even screws. This is a versatile fully assembled tool from Hobby Creek that will help you tackle your projects with ease and improved efficiency!
Please note: The color of the adjustable arms may vary
Features:
Heavy Aluminum base for easy positioning
2 pockets in Aluminum base to hold loose components
Rubber feet to prevent slipping
4 Large alligator clips for various sized components and boards
Alligator clips have a heat shrink covering to prevent marring
Alligator clips are securely attached using thread locker
8 threaded sockets in base for more arms or a different configuration
As of November 11th 2016, this now comes with:

4 Flexible Swivel Arms (The alligator clips on the end of each arm now swivel 360 degrees!)
Updated rubber Gaskets
Polished raw aluminum look finish
Note: Shipping weight reflects UPS' new dimensional weight regulations.
Technical Details
Base Dimensions: 150mm x 100mm x 12mm / 5.9" x 3.9" x 0.5"
Arm Diameter: 16mm / 0.6"
Arm Length (including clip): 350mm / 13.8"
Weight: 470g