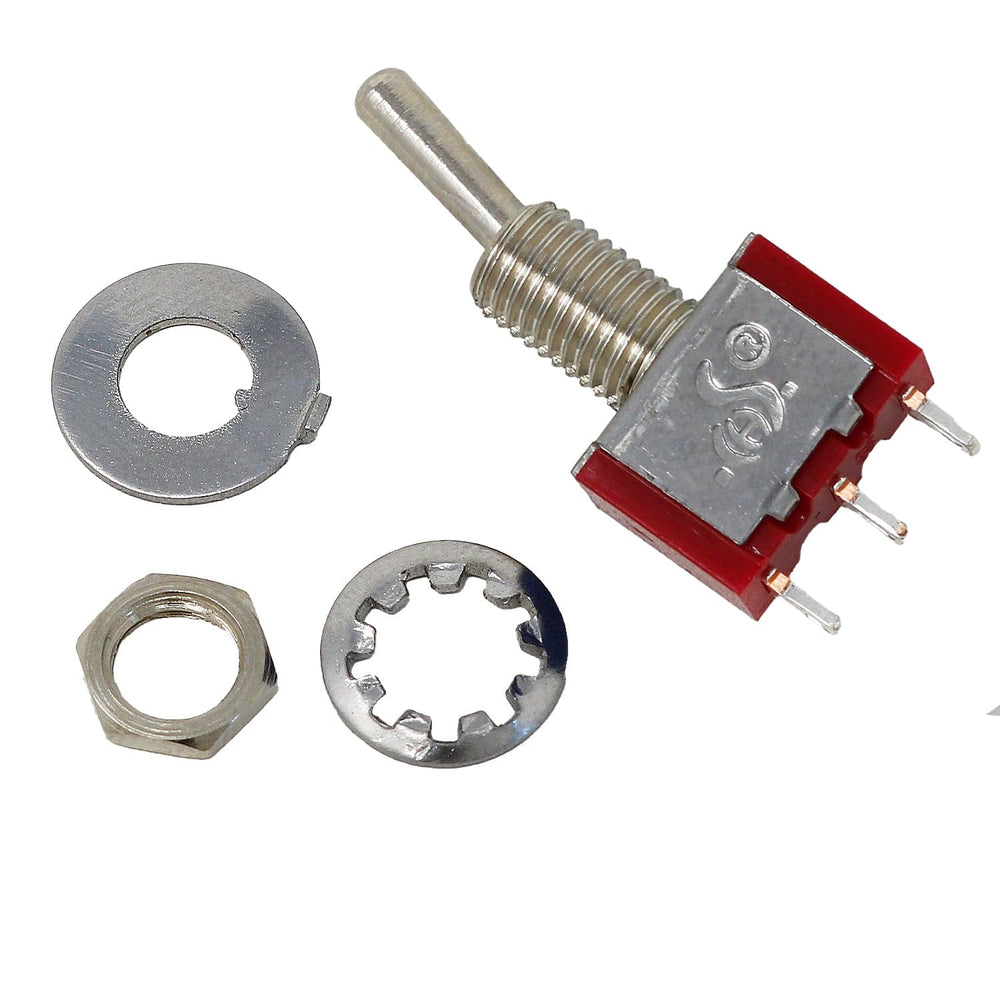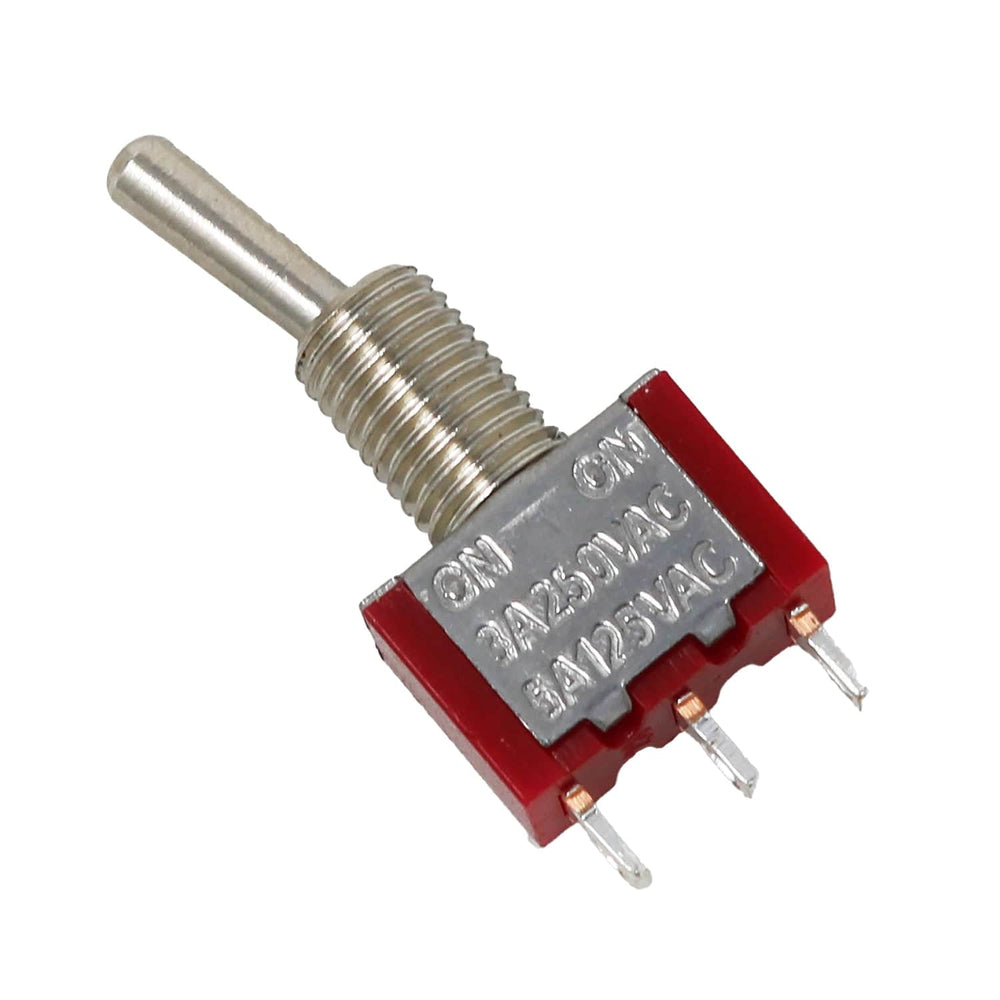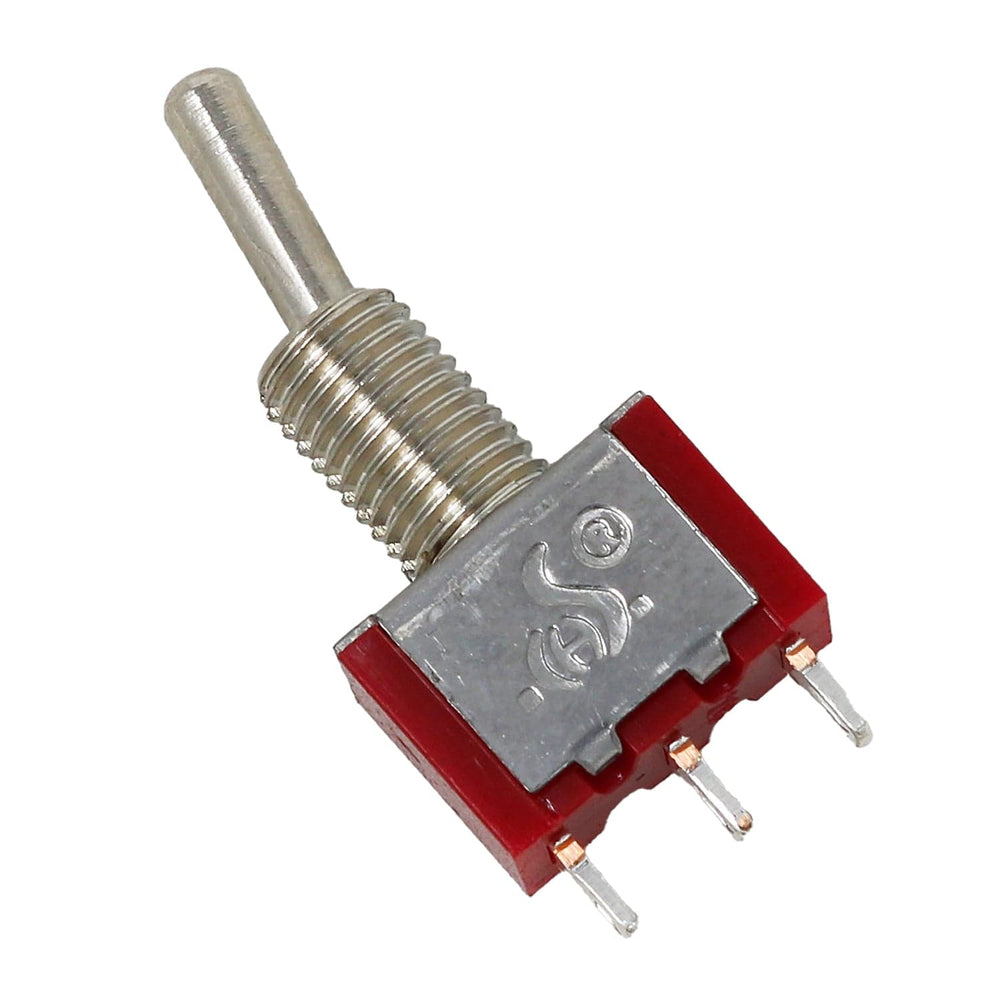 This is a Non-Latching (spring return) ON-(ON) SPDT miniature toggle switch with 3 pins, rated to AC 3A/250V, 5A/125V.
The switch has 3 pins allowing single pole, double throw use with an ON-(ON) spring return. The thread shaft requires a 6mm hole and has enough length to mount it to a panel/enclosure around 5mm thick (when using the included nuts/washers).
The switch comes with washers and nuts to mount to your panel/enclosure.
Do not use these switches with mains voltages!
Features
Miniature toggle switch
SPDT (single pole, double throw)
Non-latching action with spring return
ON-(ON) switch
Rated to AC 3A/250V, 5A/125V
3 contacts/pins
Body colour: Red
Washers and nut included
Model number: MTS-112
Thread hole size: 6mm
Maximum mounting panel thickness: 5mm
Resources