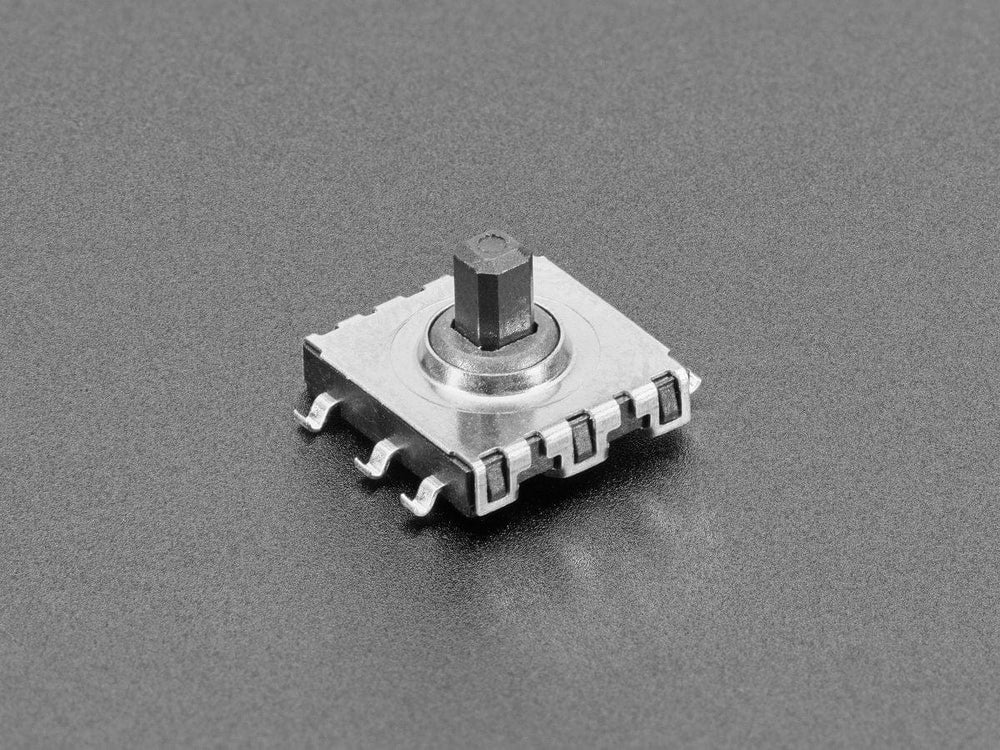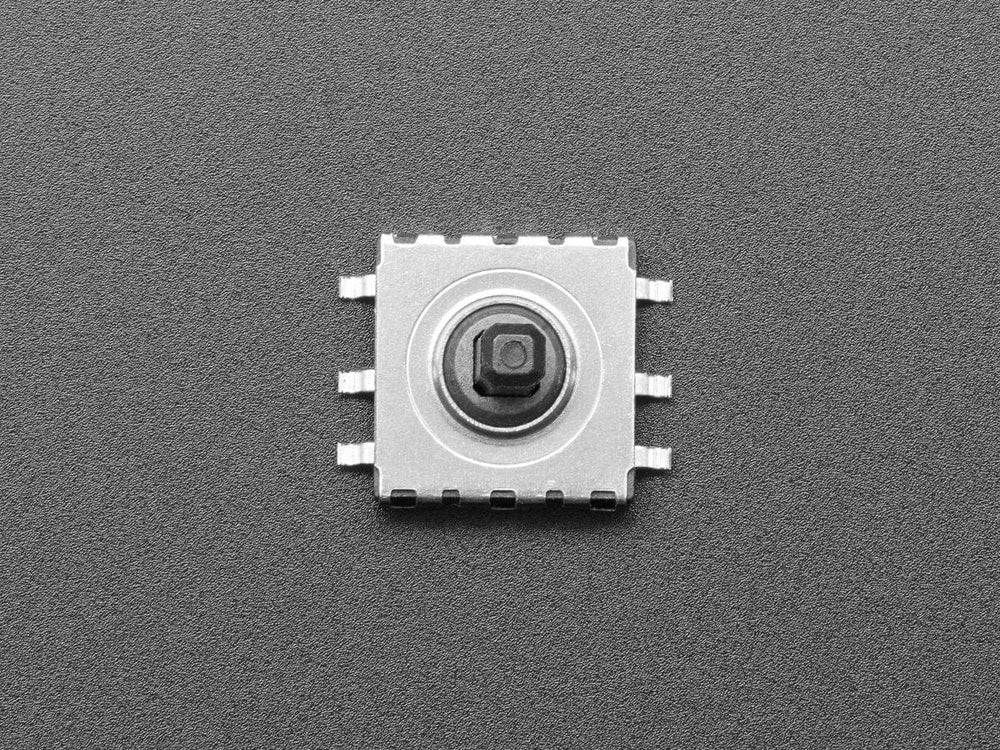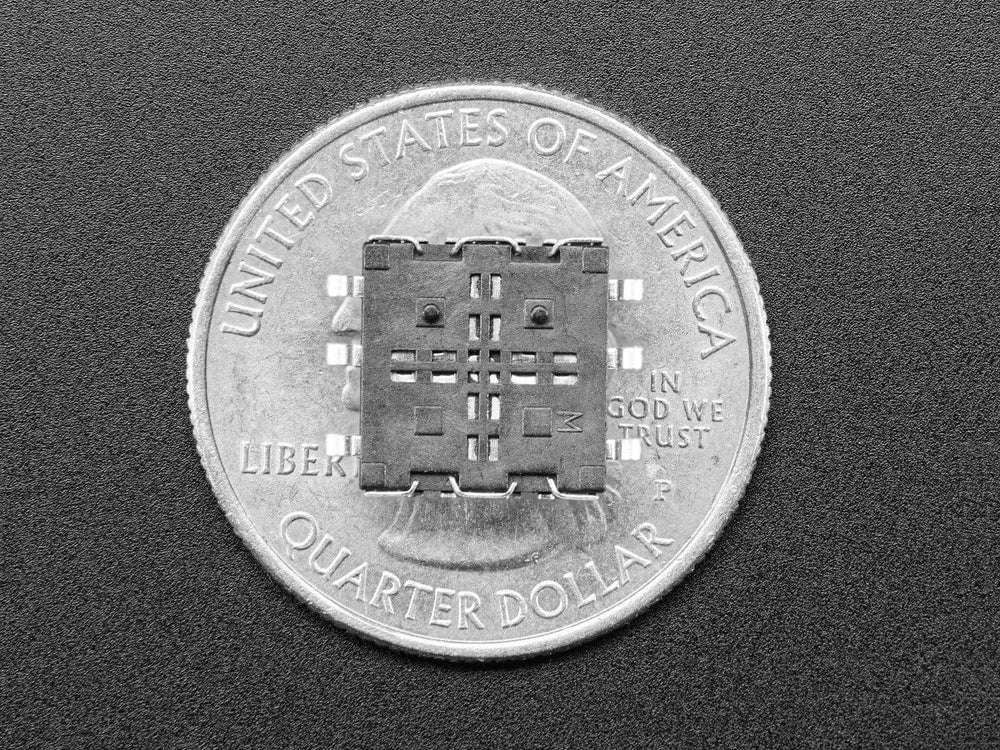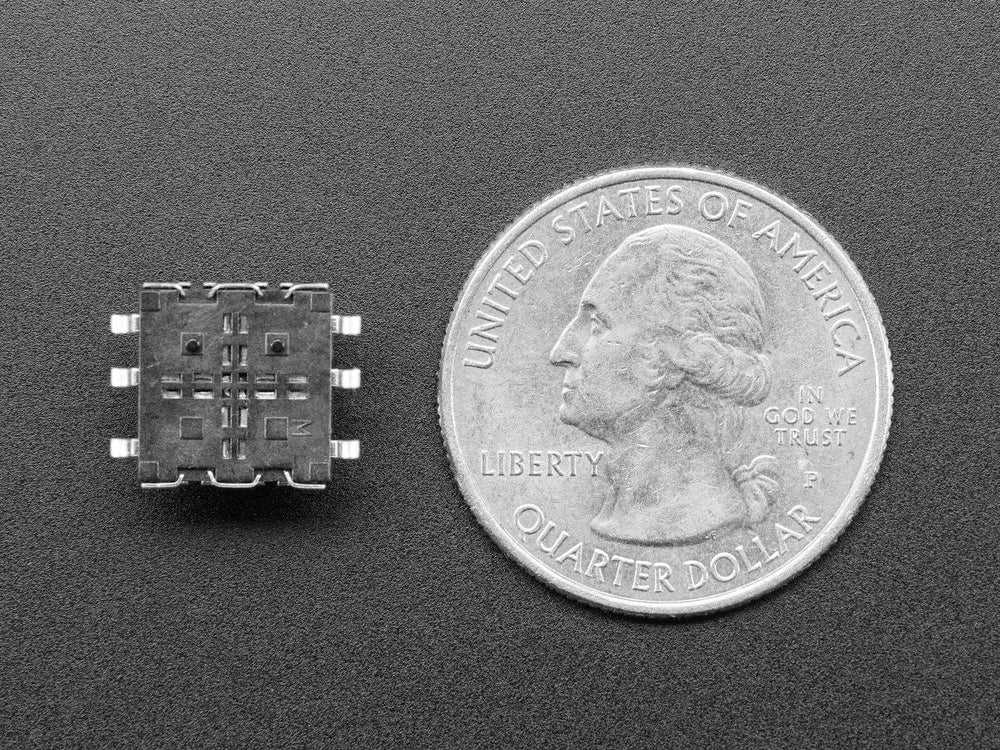 This SMT 5-Directional Joystick is an intuitive way to add 5 buttons worth of interfacing with a single component. Inside are 5 switches: left, right, up, down, and 'select' (pressing down), all with a common ground pin.
It's sturdy metal with 6 SMT mounting tabs that provide both electrical and mechanical stability. With enough good solder, it's really hard to rip these off a PCB. There's two positioning nubs on the bottom, as well, that will help with shear-force resistance and orientation/location during assembly.
If you're bread-boarding, this Thru-hole 5-way Navigation Switch may be more suited to your needs. Unlike that joystick, this one has a thinner stem that's a little easier for a finger to navigate. And, of course, its surface-mount.
Please note that this rubber cap will not fit on this joystick!