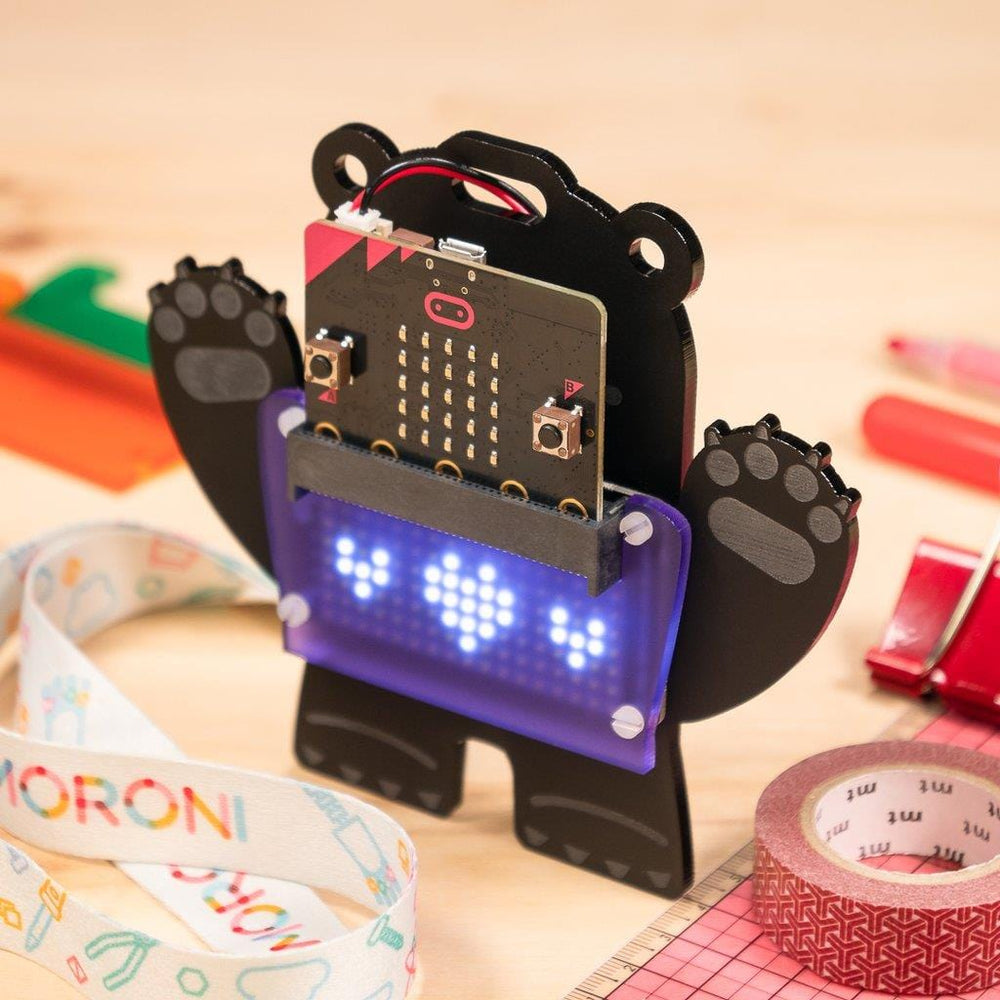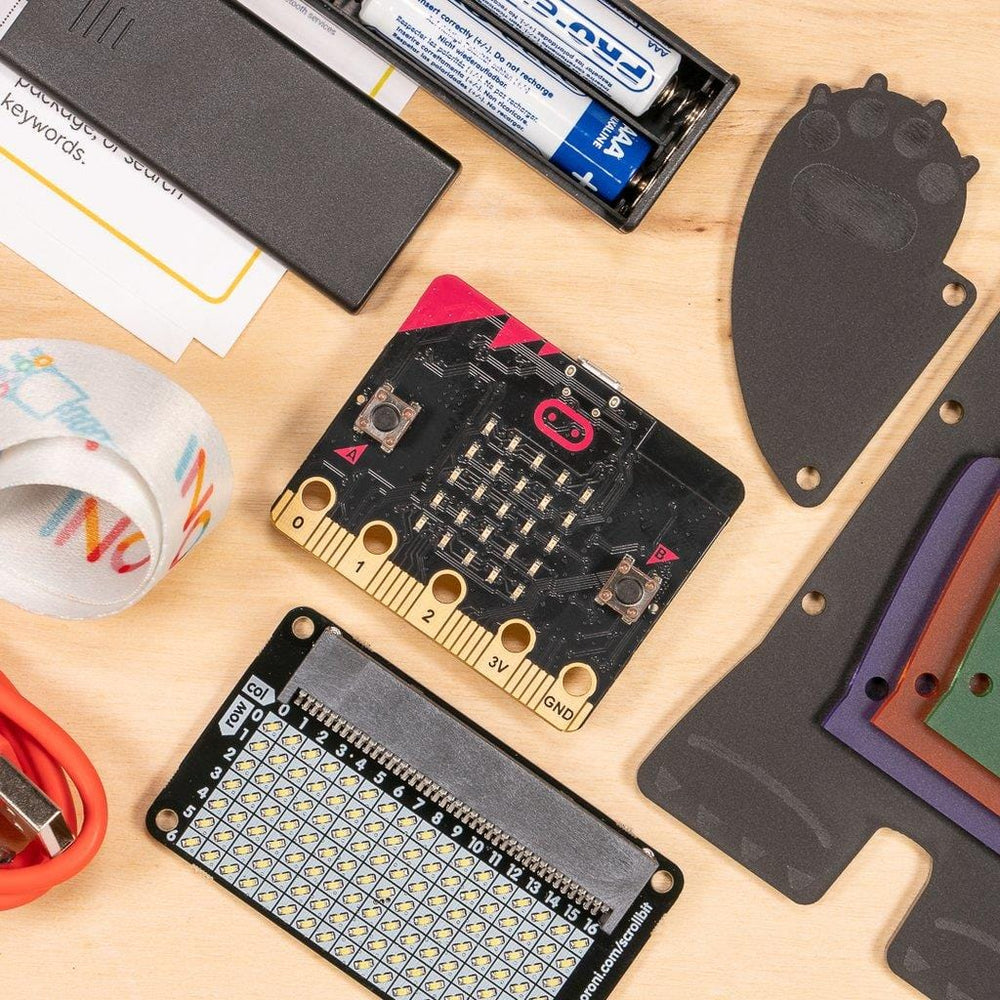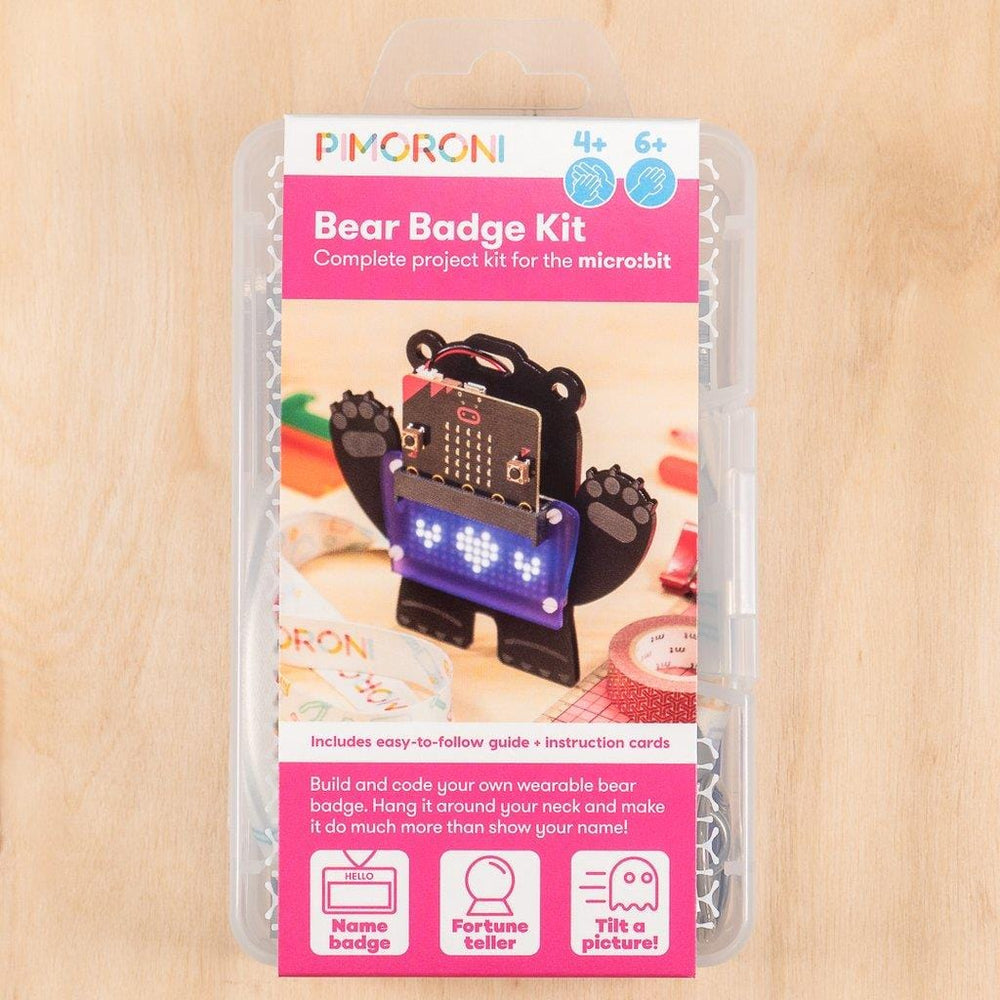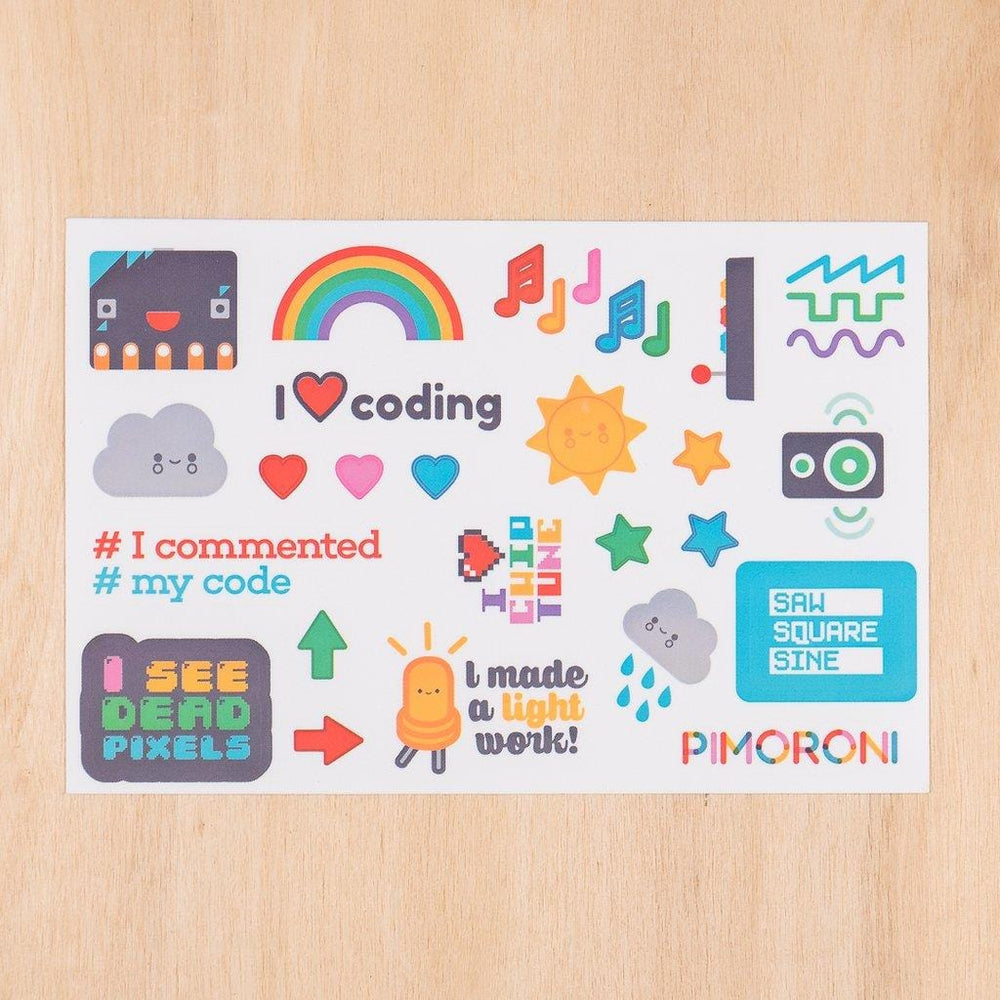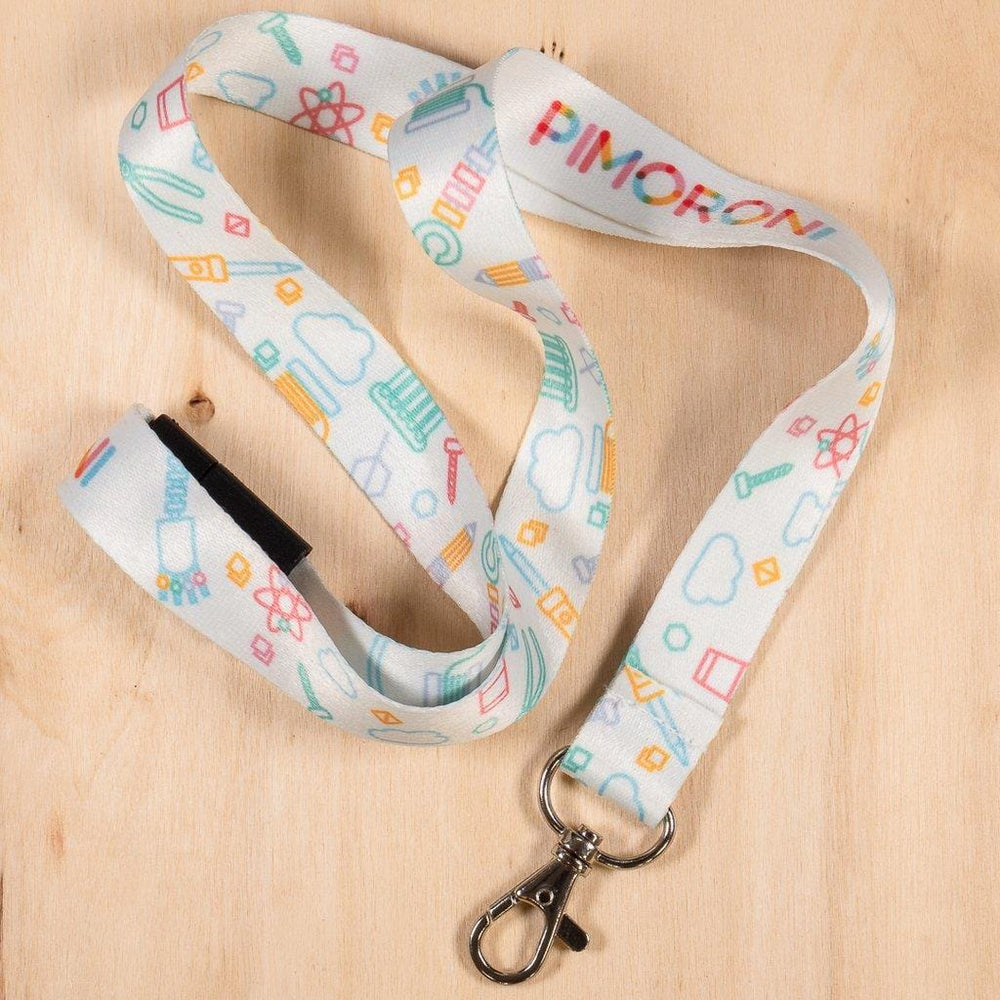 Build and code your own wearable bear badge with our scroll:bit micro:bit kit. Hang it around your neck and code it to be a name badge, fortune teller, or tilt-activated ghost.
Our Pimoroni bit:kits make it simple for anyone to get started with making and coding! They contain everything* you need to build them, learn how to use them, and code them. They include friendly instruction cards, a cable to connect and code the micro:bit, and a battery pack to keep your code running when you've disconnected from your computer.
*Just add a desktop or tablet computer to code your micro:bit
Kit contents
micro:bit
Pimoroni scroll:bit board
Bear badge acrylic pieces
Spare t-shirts (purple, orange, green)
Colourful Pimoroni lanyard
Battery box (includes 2x AAA batteries)
Micro-USB cable
Instruction/activity cards
Sticker sheet
Reusable kit box
Activities included
Building your bear badge
Installing the scroll:bit library
Displaying words on scroll:bit
Coding a fortune teller
Coding a tilt-controlled ghost
scroll:bit features
Comes fully-assembled and ready to use
17x7 matrix of bright white pixels (119 total)
Individual PWM brightness control of each pixel
Uses the IS31FL3731 LED matrix driver chip
Microsoft MakeCode support
No soldering required!